Local tourism businesses adapt during lockdown
Many of our local accommodation providers, attractions, eateries, entertainment and shopping venues have had to close during the recent lockdown periods, which has been extremely difficult for them. However, many have taken this as an opportunity to diversify their offer and the way in which they operate their businesses.
We've spoken to four of them to see how they have adapted their businesses this year.
Sarah Vickery from the Shell Grotto, Margate
"The gift shop at Margate's Grade I listed Shell Grotto has long been a go-to destination in its own right for shoppers looking for something different when buying gifts. The first lockdown finally freed up enough time for me to get the large shop online, and it launched in November.
The shop features a wide range of products inspired by the Grotto and its seaside setting. There are shells of course, but also a diverse collection of homeware, jewellery, stationery, kids' stuff – and a Christmas department too.
Brands on offer range from household names such as Culinary Concepts and Gisela Graham to local makers, including the gorgeous leather jewellery of Margate-based Rosita Bonita.
Customers can click and collect at the Grotto, and free local delivery is usually possible too." www.shellgrotto.co.uk
Large Gluggle Jugs, available in a range of colours, £32.95
Silver-plated mussel eaters, £37.50
Mermaid Glass Christmas Decoration, £9.50


1 / 3
Suzy Humphries, Nice Things, Ramsgate
"I opened Nice Things in 2010 with my friend Bella, wanting to show people the best of Ramsgate and our local area, to show what a great place it is, full of talented people. A few years ago I decided to follow my heart and make the shop all about handmade 'nice things'. Our shop has a gallery wall for regular exhibitions, and we sell handmade glass and pottery, jewellery, candles, homewares, cards, local books and textiles, from little lavender bags to hand-knitted accessories and hand-printed silk scarves.
We work with around 40 makers, with 75% locally based. During the first lockdown we set up a new online shop which we are filling with work by many of these lovely makers and artists (we currently have 50 makers and small businesses listed).
For the people who come to my shop, we are more than a place to buy a card or a gift. Shopping, the act of walking around, popping into different places, having a friendly word, seeing things that interest or amuse, is a really vital element in counteracting loneliness, of being a part of a world, a community, life itself. Small shops are the lifeblood of towns and those local communities. The people who work in them (as in Harbour Street where I am) invariably live around the corner, they make a safe friendly world. Where would a town be without those cornerstone establishments? It would not exist in the context of 'town'." www.nice-things.co.uk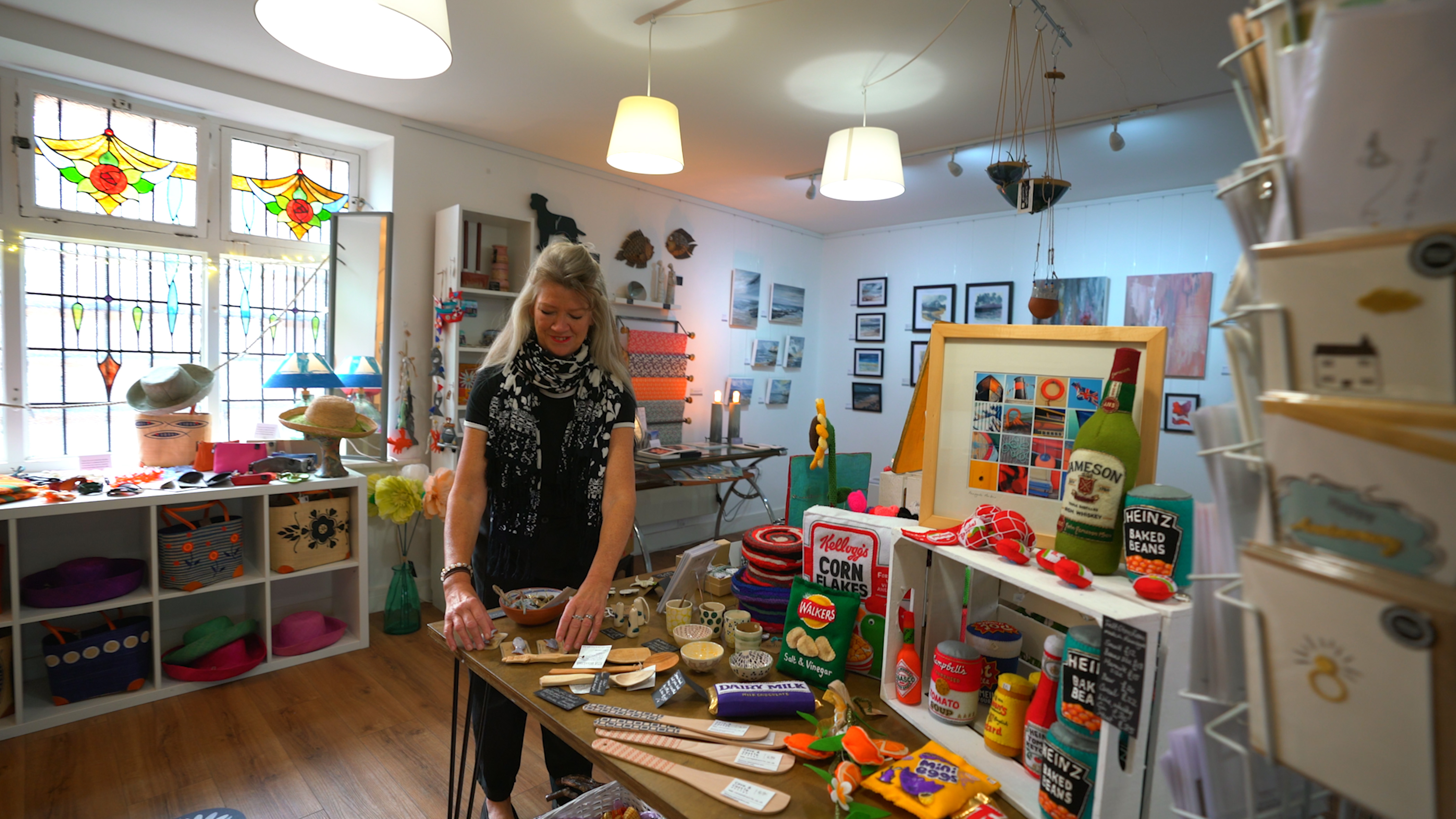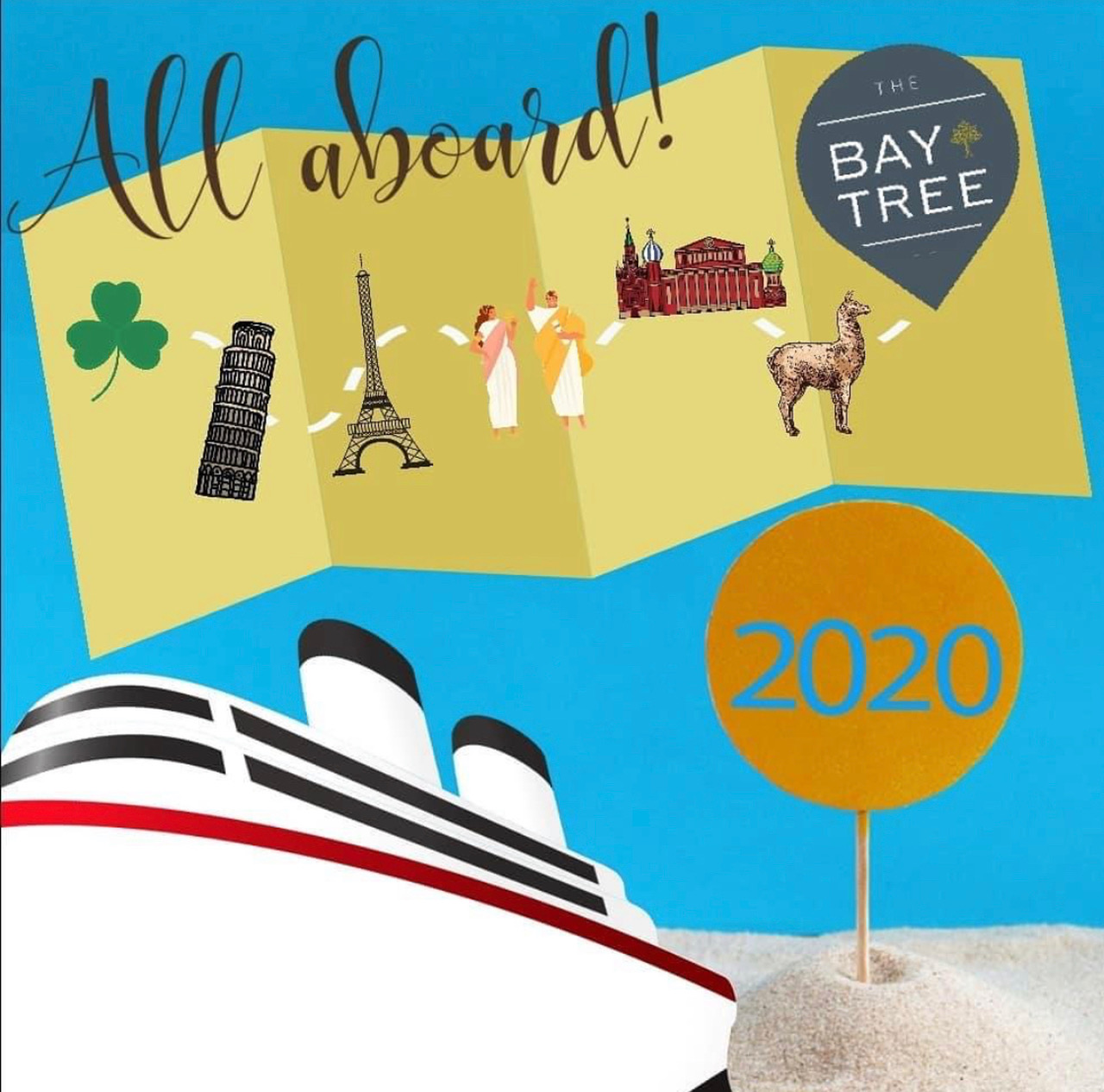 Robert Stone and Alistair Dixon, The Bay Tree Hotel, Broadstairs
"During the first lockdown, we provided a takeaway menu service due to the restaurant being closed. Dining with friends in between lockdowns, we were inspired by a conversation held by guests. Having been unable to travel this year the guests were keen to talk about where they would like to holiday and, admiring the stunning sea views from our restaurant at The Bay Tree, the conversation literally set sail into the channel and the idea for our culinary cruise was launched.

Having trained as a chef at The Yarrow, Alistair was excited by the opportunity that bringing some international flavours to the main menu offered. 
Straight from the set of Innocent for ITV, actor and chef Lenny Hayden jumped on board to captain our ship to enable us to keep sailing through the stormy waters that lockdown has brought.
We have five exciting 'ports of call' to tempt diners to join us from Saturday 28th November through to the new year - Italy, France, Greece, Russia and Bolivia. And for those who prefer to sail closer to home we will be serving British food with the Captain's twist."

Limited tickets are available for each port of call, so early booking is recommended on 01843 862502. Available daily for home delivery or collection between 12pm and 7pm, but orders must be placed by 7pm the day before. Further information at www.baytreebroadstairs.co.uk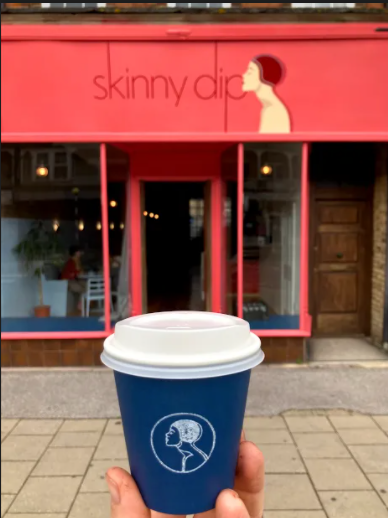 Tom Denning, Skinny Dip Coffee 
"Skinny Dip Coffee opened its doors on the 27th October and one week later we arrived in lockdown part 2! We are a speciality coffee shop that welcomes everyone, with specific provision for young families – our original plan included commissioning a mother/daughter artist team to create a huge mural that will constantly allow children (and adults!) to draw all over some of the walls.
For one glorious week we had a lot of fun and made a lot of new friends, then lockdown arrived. In the space of a couple of very late nights we redesigned the shop, implemented the appropriate COVID-safety protocols, built a takeaway website, added a number of new street food style dishes to the menu and we are trialling a delivery service at lunchtimes and on the weekends to maintain trading opportunities.
We serve beautiful coffee sourced from female owned and operated farms across the world to our lovely community in Cliftonville. Unexpectedly, our first month, in lockdown, has been really positive and we are extremely grateful for that.
Now more than ever we have to use the current situation as an opportunity to grow and learn where we can." www.skinny-dip-coffee.square.site
To help ensure our local businesses are still around when restrictions are lifted and they can open again, we need to support them now. As a way of helping, we have created a shopping page to support local tourism businesses who have had to close due to COVID-19. So if you are looking for ideas for Christmas, a perfect birthday gift, or just something as a treat for yourself, have a virtual browse and shop at a time to suit you - www.visitthanet.co.uk/shopping
We wish all our businesses the best in these unprecedented times