Beacons
30th September - 30th September 2022
A new sculpture artwork 'Beacons' by Conrad Shawcross, commissioned by local Ramsgate primary school children and installed as part of Turner Contemporary's 10th anniversary programme can be seen on Ramsgate's East Cliff (By the Bandstand) from Thursday 30th September for a year. 
Believed to be the largest scale artwork to have been commissioned by children, the sculptures are a culmination of Pioneering Places, an ambitious multi-year project happening across East Kent, led by Creative Folkestone, to encourage people to get involved with cultural organisations and shape the place where they live.
The sculptures are formed of four impressive structures, each comprises a metal tripod supporting a coloured, perforated disc at the top. Responding to the themes identified by the children, play and playfulness, caring and modern machinery. The artworks address the notions of signaling and messages, with a concealed word hidden within the design, based on a coded alphabet devised by the children. The word HOME was chosen by the children to be the message that the beacons send out to sea. This follows the children's work exploring Ramsgate's maritime heritage and the history of its famous Royal Harbour - the only designated Royal Harbour in the UK, which celebrates its 200th anniversary in September 2021. HOME represents what Ramsgate meant to the children and provides a message of welcome and warmth to anyone visiting the town.
The sequence of structures involve a hand-driven mechanical system to turn the disks inviting interaction to animate the sails. The materials used reference those that can be found in the surrounding area of the Royal Harbour, such as the steel used in shipbuilding, as well as hard wearing materials like powder-coated or anodised aluminium.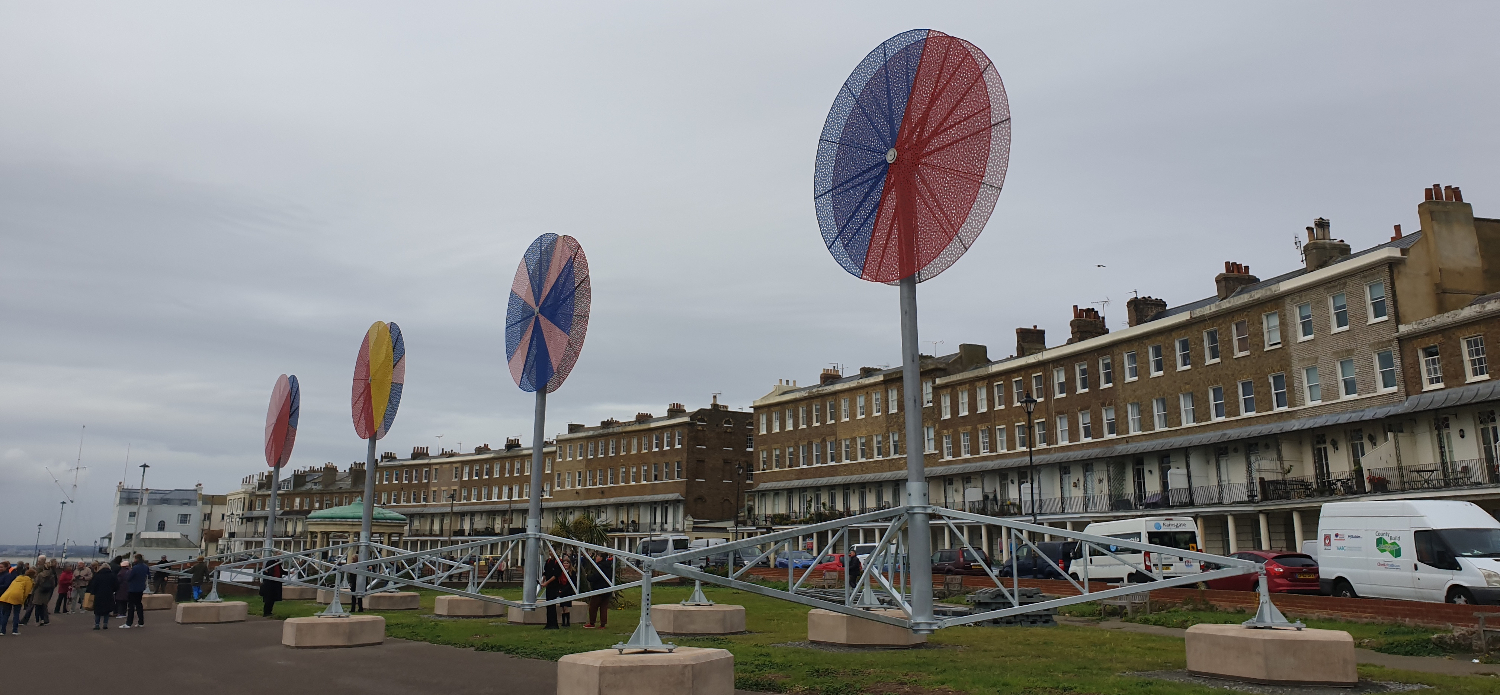 Address
Ramsgate East Cliff
Wellington Crescent
Ramsgate
CT11 8JD