Bongo's Bingo January Event
17th January 2020
Ready to kickstart the year with a bang, the revolutionary bingo party phenomenon - Bongo's Bingo - is back with a new date for 2020 to launch another year of guilty pleasures and nostalgic bliss in Margate. 
The UK's favourite immersive and interactive night out is returning to the breathtaking Winter Gardens on Friday 17th January for one night only of pure unadulterated fun. 
For those yet to discover the unique Bongo's Bingo, it is an outrageous combination of an immersive live show, an all-inclusive party and heads-down game of bingo. The traditional and very much loved quaint pastime is completely spun on its head and turned inside out again, and whilst bingo is still the very core of the show, players are plunged into a crazy few hours of pure escapism. Rave rounds, dance offs and insane prizes - think fluffy pink unicorns, Henry Hoovers, mobility scooters and wacky waveys - are just a few of the things setting Bongo's Bingo apart from the average night out down at the bingo hall. 
 Doors open 6pm – first game starts 8pm
Tickets can be purchased exclusively from www.bongosbingo.co.uk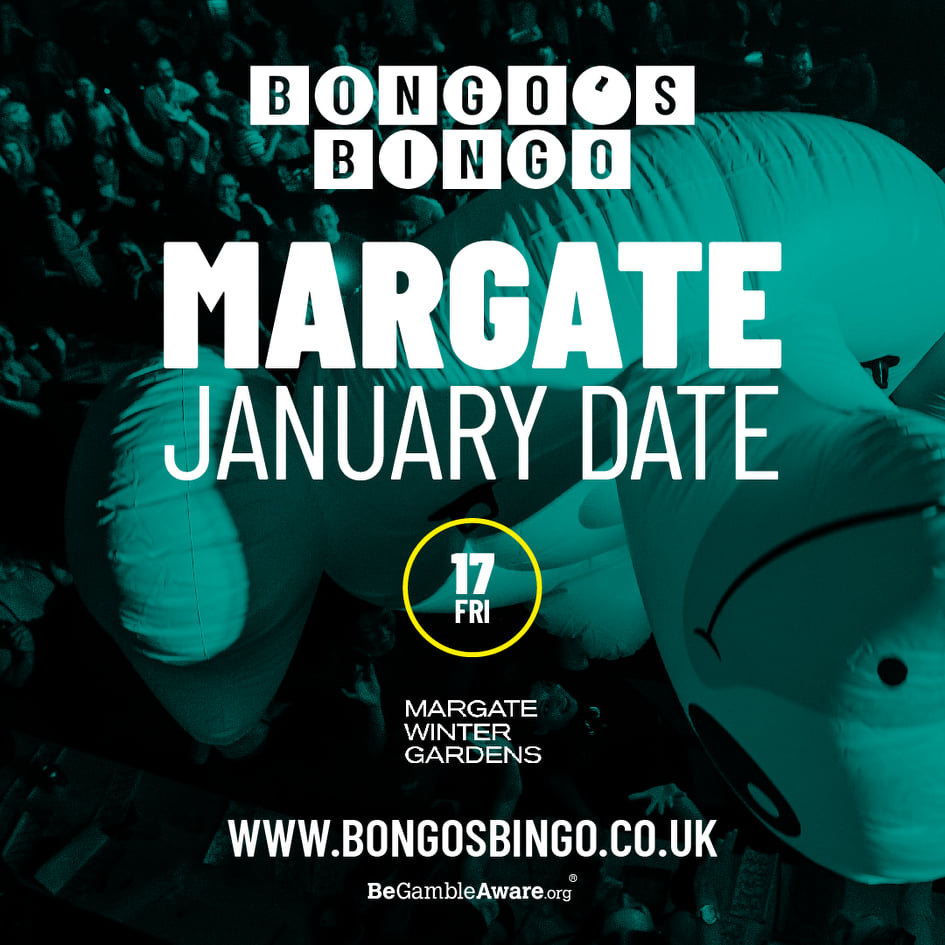 Address
Margate Winter Gardens
Fort Crescent
Margate
CT9 1HX
Entry Price
£10 + £2 Booking Fee