Odyssey: Karen H King, Sarah Stokes, Wendy Jones, Christine Jeffryes, Tony Caroli
22nd April - 28th April 2021
This exhibition has been re-scheduled for 22nd-28th April 2021, subject to restrictions being lifted from 12th April. Please check the Gallery website for updates.
An Exhibition of 5 Thanet Artists
Working in varying styles with bold colour and expressive mark-making, they explore and display their ideas in glass, resin, acrylic and mixed media, showing influences from people they have met and places they have experienced, both real and imaginary.
Has been an artist and illustrator for the past 20 years and loves to constantly evolve her work from illustration to fine art.
'Having graduated from Middlesex Uni with a First Class BA (Hons) in the nineties, I freelanced for some time before working for the Fire Service in the midlands for over 10 years. I relocated to Broadstairs 10 years ago and opened a small gallery in the town in 2016, fulfilling my need to get back to my artistic roots, as well as immersing myself in the local community. I currently work in resin, acrylic and oils, producing pieces that are inspired by the Kent coast. Vibrant blues, wood, and recycled windows combine to create unique work with a contemporary feel.'
'Self-taught, I started painting seriously in my late thirties. I have an improvisatory intuitive abstractive style I call story or freescapes. I have exhibited widely in the UK and across East Kent, and have work in collections across Europe and in the USA.
Wendy Jones...
'Art for me is intrinsic and I enjoy using a mix of media to express myself in a creative way. I started painting as a hobby around 20 years ago but it wasn't until I moved to Ramsgate (6 years ago) that I started exhibiting my work.
I have a passion for paint and colour and often create large abstract canvases of wild flowers originally inspired by my trips from London to the Kent coast, where I would often see pretty wild flowers growing along the roadside. I love to paint things that are wild and free and that is also true of my painting style. Included in my artwork are seascapes which have been inspired by my walks and cycles along the Kent coast.'
Graduated from Loughborough College of Art and Design with a degree in printed textiles, and began her career as a textile designer and colour consultant working for two London based design studios and selling worldwide. 'My passion for drawing was always evident in my work and I began teaching art and design in a further education college to share my knowledge and skills. Over the last thirty years I have taught all aspects of art, design and photography as well as taking on a wide range of professional projects and exhibiting my work in galleries.
My interest and work in glass is my newest venture, I love the freedom and experimental nature of this medium and I currently also run fused glass experience days from my home studio in Broadstairs.
Most of my recent work is inspired by coastal environments, but I enjoy travelling and recording ideas in my sketchbooks and via photographs as well as responding to client briefs to create bespoke art and design work on a variety of themes.'
'I have been working with Kilnformed Glass since 2008. I studied in London undertaking a large number of classes over a considerable number of years, learning numerous techniques & I'm still learning.
Currently, I make 2 & 3D works but mostly wall art. I enjoy glass jewellery making & love experimenting with different sculptural ideas. My glass works best when light and colours change some of my pieces come to life when the sun plays on them, others love to be bathed in artificial light which can make a piece evolve & breathe new life into them.
My pieces are all hand-made in my Ramsgate home studio.'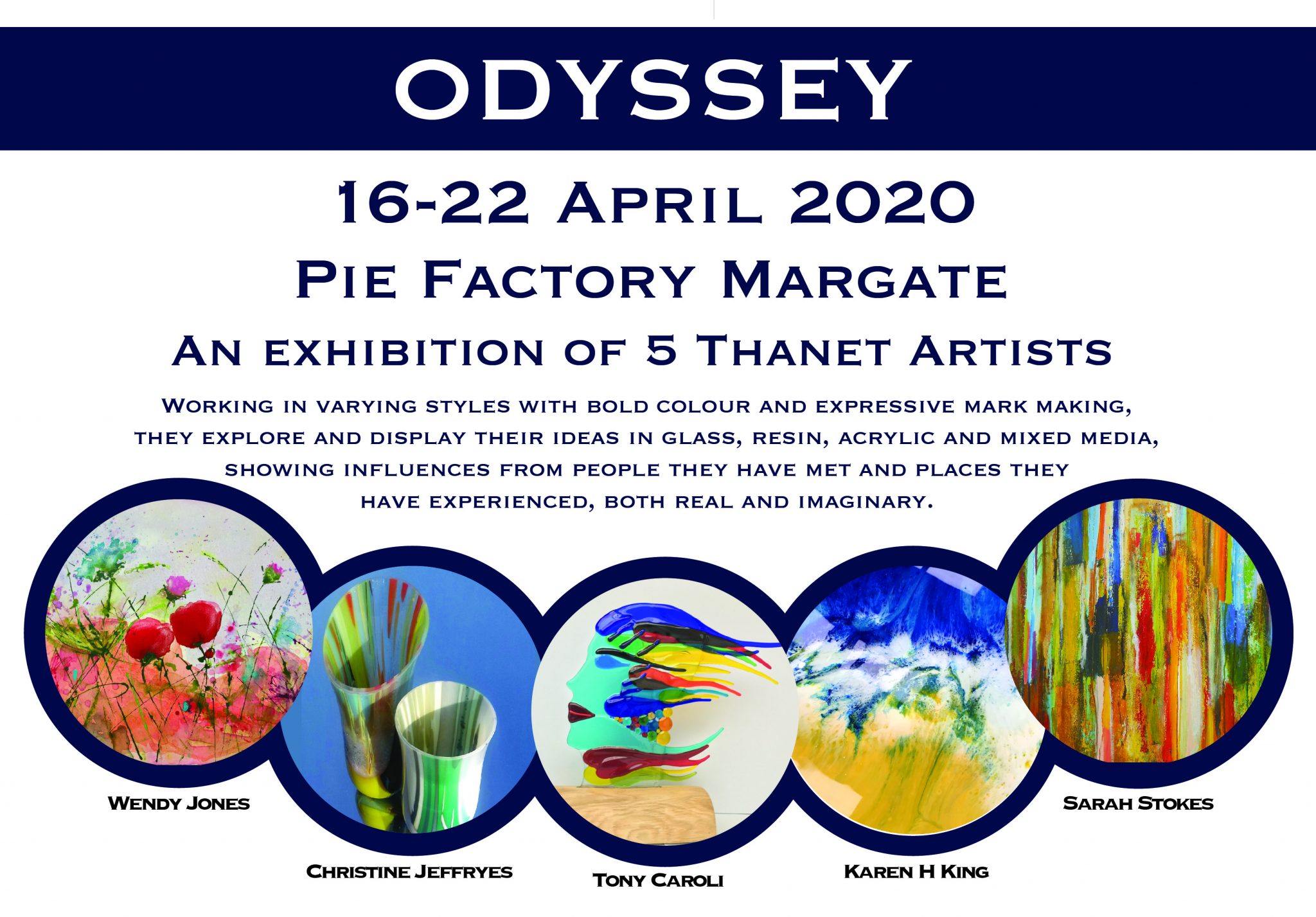 Address
Pie Factory Margate
5-9 Broad Street
Margate
CT9 1EW