Ramsgate International Film and TV Festival
3rd June - 20th June 2021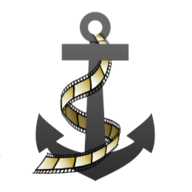 Festival   June 3rd-6th      Fight Back Film Awards   June 19th-20th
Celebrate the 5th annual Ramsgate International Film & TV Festival in 2021...
Circumstances again mean the Festival will take place virtually on Ramsgate Digital Cinema, but this year promises more films, more talks and workshops and the first FIGHT BACK Awards for Veterans.
See List of Films, and Book (Free) Tickets here

This year, the Ramsgate International Film & TV Festival is dedicated to one man, the wonderful artist, singer and sculptor, who designed our coveted Anchor statuette, Dominic Grant, who passed away last November. In future, the solid Bronze Anchor for the Best Feature Film will be known as the Dominic Grant Award. There will be a special dedication at the Opening Gala night, with all profits from the evening going to the campaign to raise funds for the casting and installation of his George IV statue, for this year's 200th anniversary of the UK's only Royal Harbour, in Ramsgate. 
The Dominic Grant (Bronze Anchor) Award for the Best Film, along with other prizes including the Brenda Blethyn special award for Best First Feature, will be presented at the closing ceremony.
Address
Ramsgate Digital Cinema (online Festival)
Contact
Entry Price
All screenings are free, with donations welcome.
Events are individually priced.