Joseph Mallord William Turner (1775 - 1851), one of the greatest British artists and "the father of Modern art" (John Ruskin, 1843), came to Margate often during his lifetime, to capture the sea, the skies and to see his landlady Sophia Booth.
This autumn, Turner Prize 2019 comes to Margate. Our internationally renowned art gallery Turner Contemporary is hosting the prize, one of the best known for visual arts in the world, from 28th September 2019 to 12th January 2020.
The Prize is named after JMW Turner, whose wish was to provide an award for young artists. Organised by Tate, the prize is awarded to a British artist for an outstanding exhibition or presentation of their work in the previous 12 months.
Having come to the town as a child, Turner became a regular visitor from the 1820s onwards. He declared that "the skies over Thanet are the loveliest in all Europe" and produced a number of works of Margate. Capture a famous Turner sunset. It's this connection with Margate and Turner's radical approach to art that was the founding inspiration for Turner Contemporary, and why seeing the Turner Prize 2019 in Margate is an experience not to be missed.
From 20th February 2020, the new issue £20 will feature the artist JMW Turner. A large see-through window with a blue and gold foil on the front depicts Turner Contemporary and the Margate lighthouse, among other elements associated with the artist. 
Read more about Turner's life and connections with places across the country in this Britain Magazine article
To countdown to the arrival of Turner Prize 2019 in Thanet, we've picked 12 top facts about his connections to Margate and the Isle of Thanet.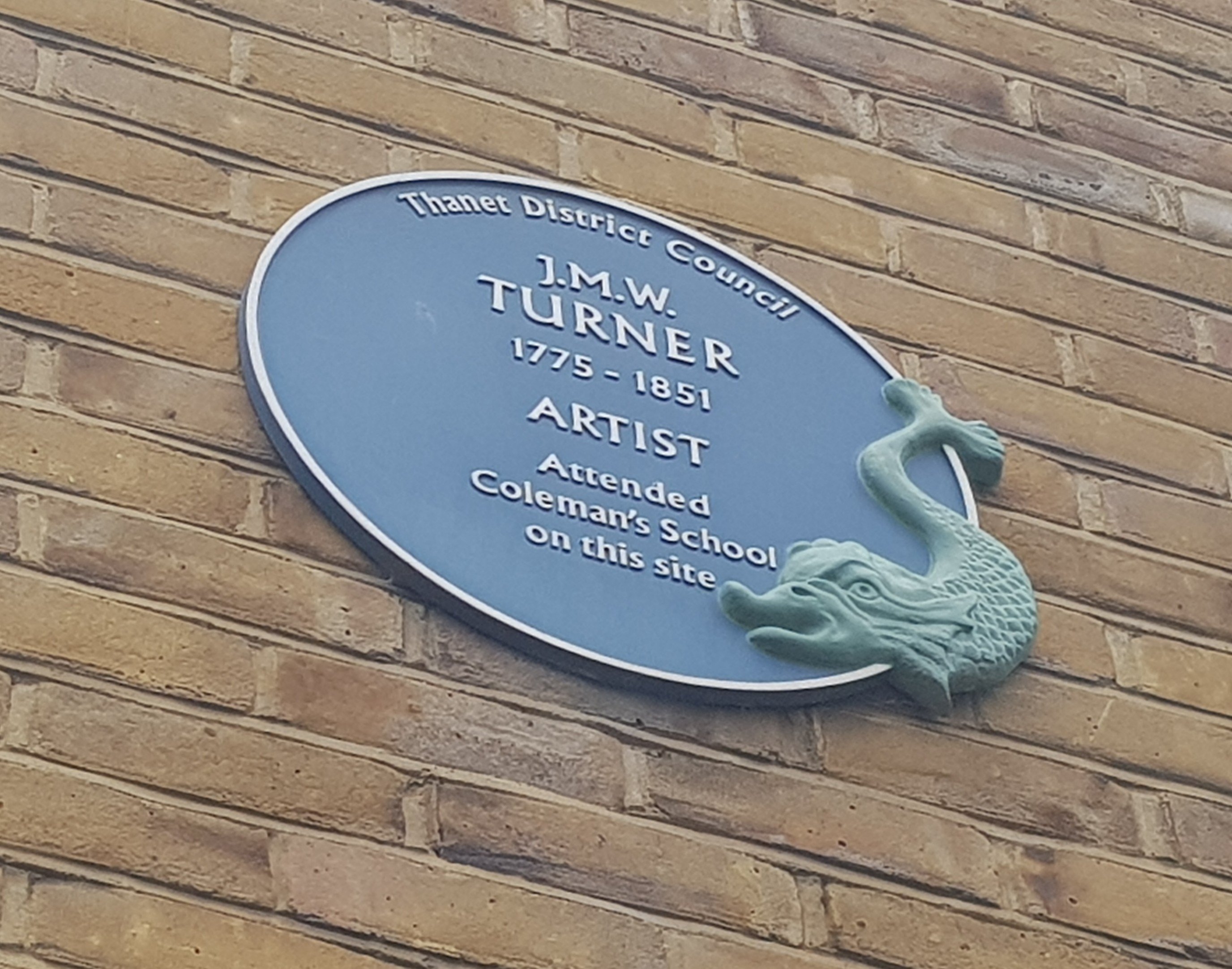 1. Turner first came to Margate in 1786, aged 11, to stay with an uncle, a fishmonger in the town.
2. The young Turner attended the Thomas Coleman's School on the corner of Love Lane and Hawley Street in Margate Old Town from 1785 - 1788 (spot the blue plaque on the site where he studied). 
3. One of Turner's earliest surviving works is a sketch of a Margate street with boats in the sea beyond. Tate holds the biggest collection of Turner's work, which you can explore here 
4. In 1796, aged 21, Turner returned to Margate to sketch and paint, honing his skills as an artist.
5. On most Saturdays during 1827, Turner would travel to Margate to escape London. He came by sea and stayed with Mrs Booth at their guest house in Cold Harbour (now the Rendezvous site), with direct views overlooking the sea and Margate's unique skies. John Ruskin, a leading English art critic of the Victorian era who defended Turner's work, stated that "Where therefore, and in this very town of Margate, Turner lived, when he chose to be quit of London, and yet not to travel".
6. Turner lived at Sophia Booth's house between 1827 and 1847. After Sophia's husband Mr Booth died in 1833, Turner adopted the name Booth and lived at her guesthouse, becoming Sophia's long-term companion.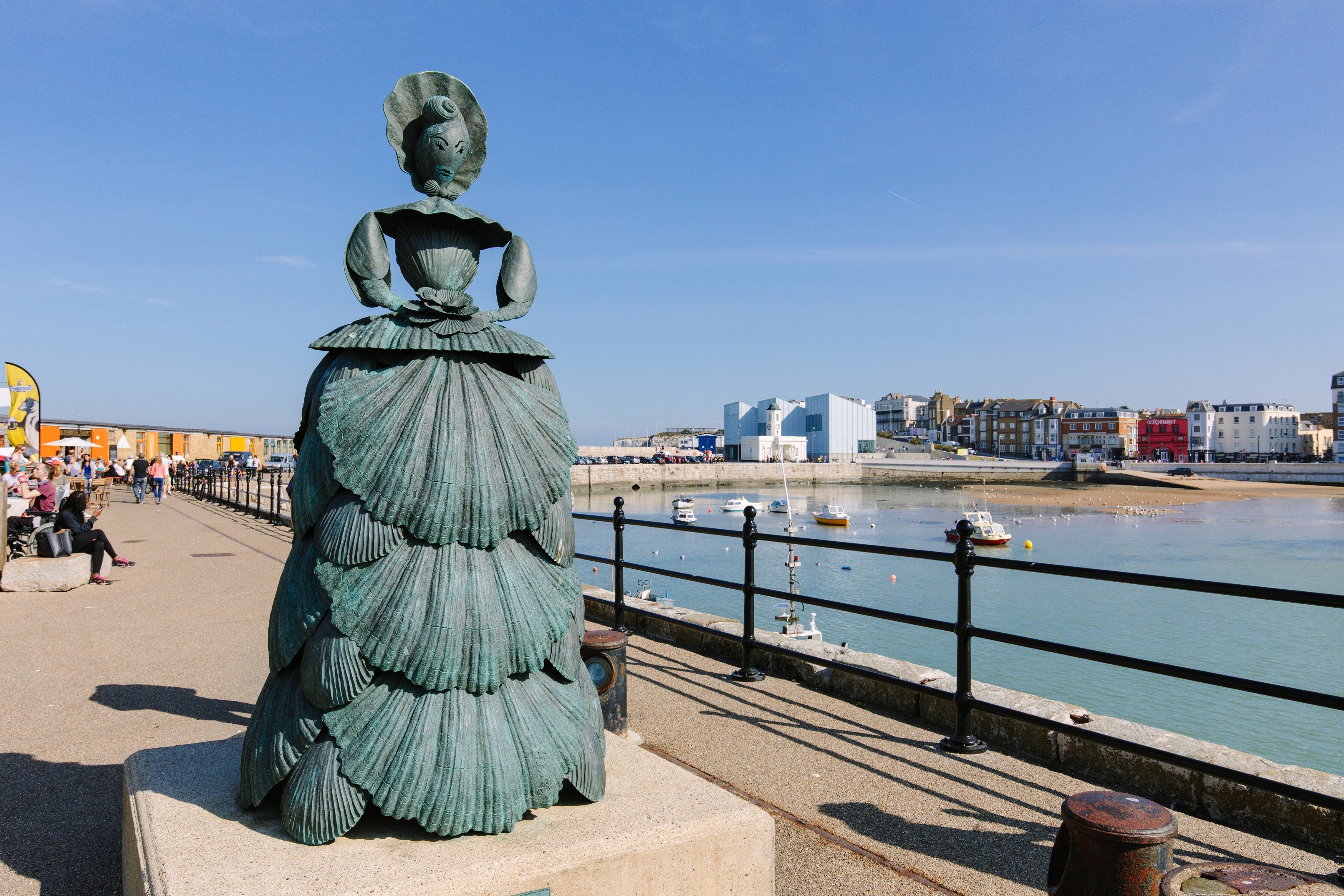 7. Sophia Booth died in 1878 and is buried in St John's graveyard. At the end of Margate's Harbour Arm stands a bronze shell lady, named after her, looking longingly out to sea, waiting for Turner to return. The shell lady was made by local artist Ann Carrington.
8. Turner Contemporary, one of the UK's leading art galleries, opened on 16th April 2011. Turner was the founding inspiration for the gallery, for his inquisitive, curious, experimental and provocative approach to art. He was an innovative and controversial artist in his day, and was voted the nation's favourite painter in 2015.
9. Turner Contemporary is situated on the same site as Mrs Booth's guest house, where Turner stayed when he visited the town.
10. Turner painted two views of Ramsgate Harbour. The first, in the Southern Coast series, shows a view looking onto the harbour. The second, painted later as part of the 'Harbours of England' series, shows a brig leaving the harbour. 
11. During his lifetime, Turner created over 20,000 drawings and paintings. Views from Margate Harbour feature in over 100 of his paintings.
12. In 2014, Mike Leigh's Mr Turner film starring Timothy Spall was released. The film explores the last quarter century of the artist's life, when he regularly came to Margate, and his relationship with Sophia Booth
Why not experience the same views and unique Thanet light that so inspired Turner by visiting this season?