A Dickensian Christmas on the Isle
As the weather starts to turn crisper, that festive feeling tingles in the air and Christmas traditions are indulged in. Here on the Isle of Thanet we're taking a leaf out of Mr Charles Dickens' book by discovering Christmases past, present and future, to give you the ultimate festive holiday inspiration, Dickensian style.
Famed for his literature and love of Broadstairs, Dickens' A Christmas Carol redefined the Christmas holiday, but there's no need to be haunted by three spirits as poor old Ebenezer Scrooge was. Discover the Past, explore the Present, (and what presents you can give others), and make a plan for Christmases future with our guide below.
*Please be aware Thanet is currently in Tier 3 of the UK COVID-19 Restrictions, with accommodation, attractions and hospitality venues closed except for takeaway* 
The Ghost of Christmas Past
A Christmas Carol is indisputably one of Dickens' most famous and loved works. But did you know that Broadstairs was Dickens' most loved holiday destination? So much so that he proclaimed 'You cannot think how delightful and fresh the place is and how good the walks'. It was his favourite seaside escape, visiting most summers from 1837 to 1859. The people he met around the town may have been the inspiration for some of his characters. This is certainly true for his novel David Copperfield, a novel he felt was his best. Walk in Dickens' footsteps, and that of his contemporary JMW Turner, on the Turner and Dickens self-guided walk, taking in traditional Victorian seaside architecture (can you spot Bleak House?) and the enduring nostalgia of Viking Bay seafront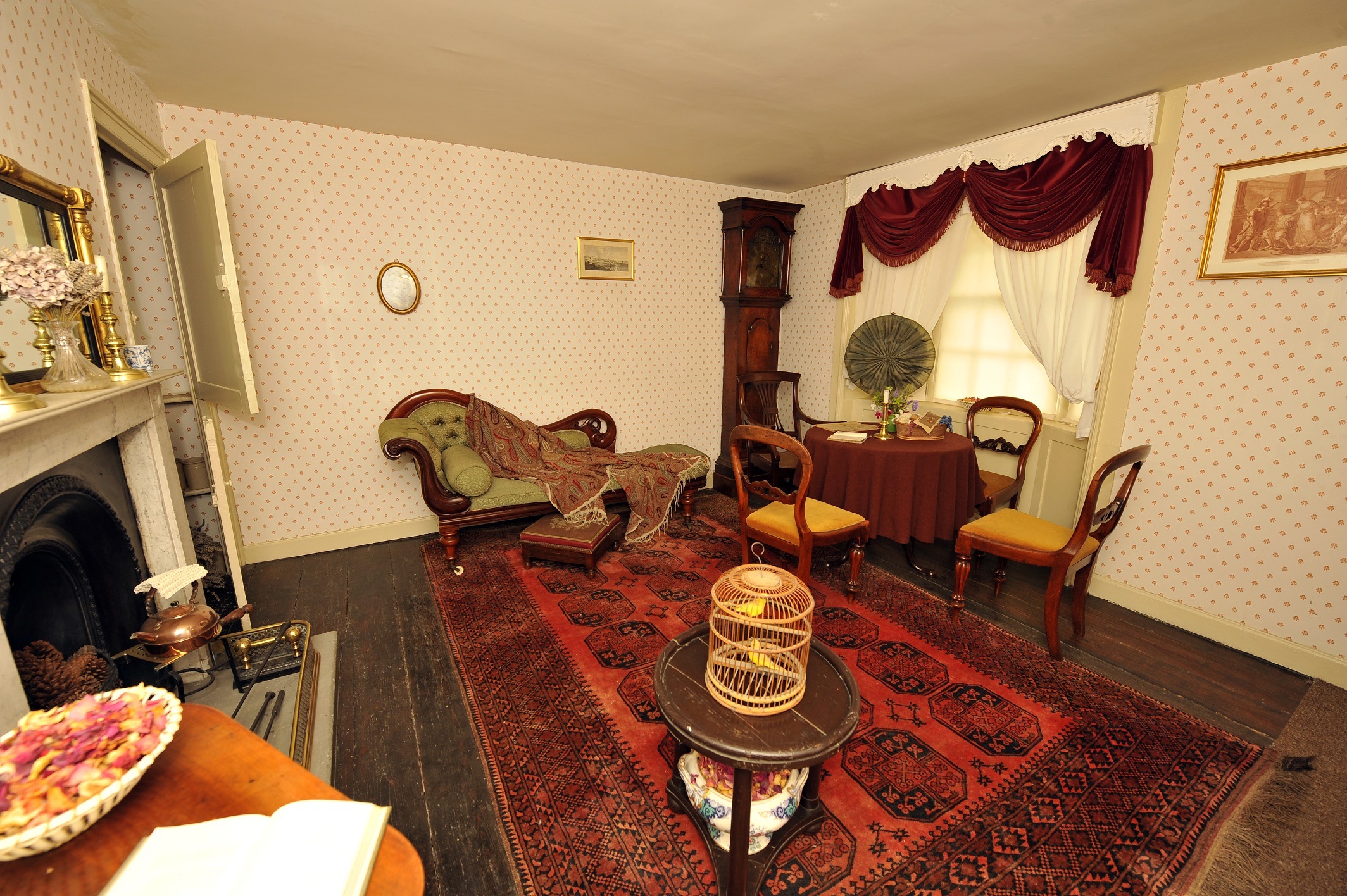 Dickens House Museum, (closed for the season) located on Victoria Parade overlooking Viking Bay was home to Mary Pearson Strong, a character Dickens met on his travels to Broadstairs and observed chasing the 'donkey boys' away from her land, which he found most amusing. He took tea with Ms Pearson Strong in the parlour, which can still be seen today. She was to become the basis for Betsey Trotwood in David Copperfield and the famous quote "Janet! Donkeys!".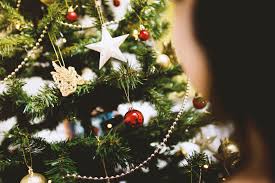 Dickens may be known for inventing the 'Christmas Spirit', but there was another Victorian who had a hand in making Christmas as we know it today. Queen Victoria's husband Prince Albert introduced the notion of decorating a Christmas Tree in the home, a tradition he brought over from his home in Germany. See the festive lights twinkle across the town. Queen Victoria requested an appearance with Charles Dickens, which he politely declined. A young Queen Victoria also visited Broadstairs when she was a Princess staying at Pierremont Hall. You can meet Princess Victoria alongside other colourful characters on a Ramsgate Costumed Walks (July and August) and spend a night where she stayed at Albion House.
The Ghost of Christmas Present...and presents!
Don't be like scrooge and blame your festive grumbles on "undigested beef, a blot of mustard or a crumb of cheese"... Whilst you may not be able to delight in the sights, sounds and smells of Christmas at fayres, you can still treat your taste buds at our food markets, or find that perfect locally made gift for someone special at our independent shops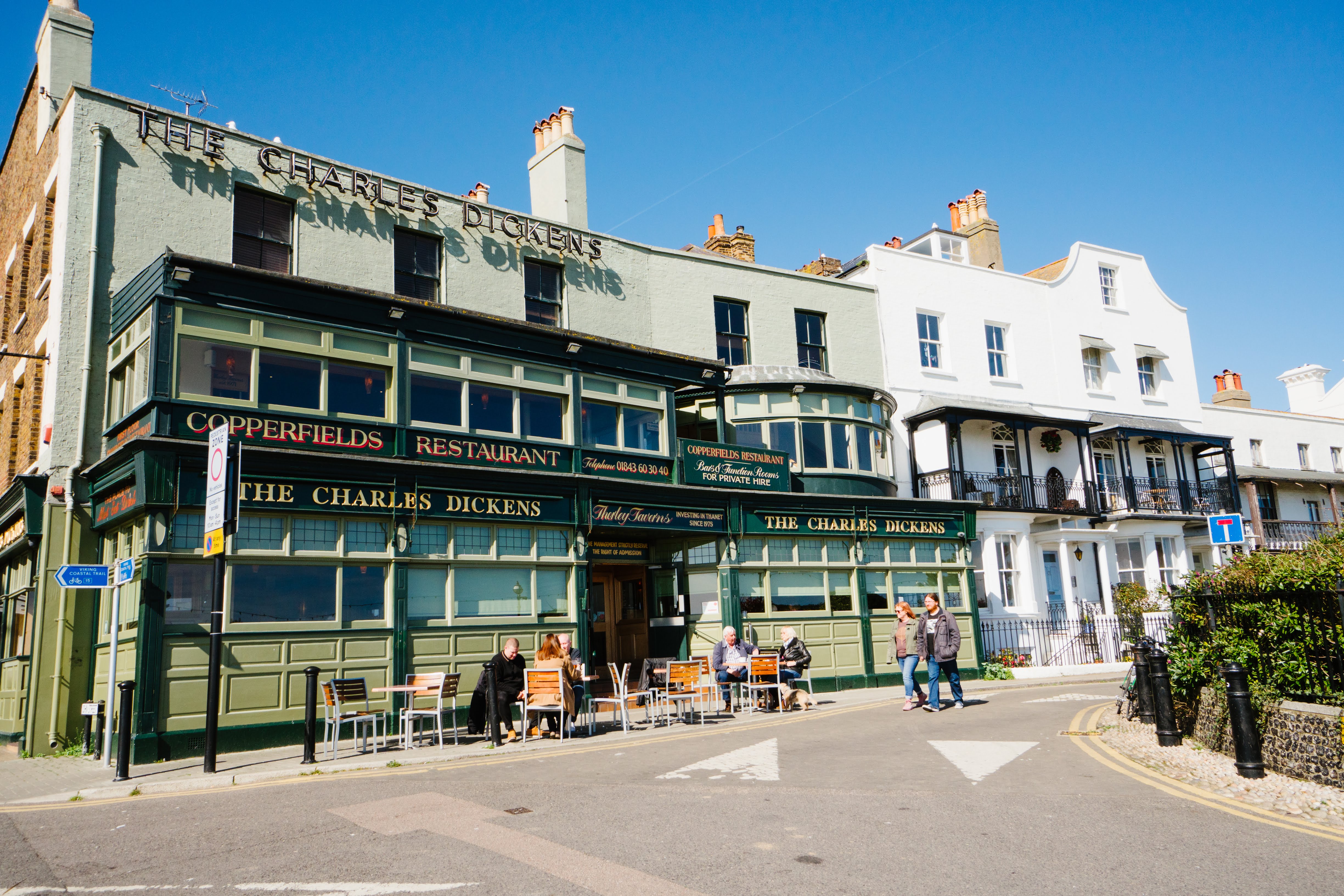 Or much like Scrooge, go "out into the world on Christmas morning." As you walk around the town you may spot further connections to the town's famous holiday maker including Bleak House, The Charles Dickens Pub, Dickens Walk and The Old Curiosity Shop. You could even take one of his novels with you, grabbing a cuppa as you overlook the same coastal views that helped nurture his writing as you read some of his famous tales.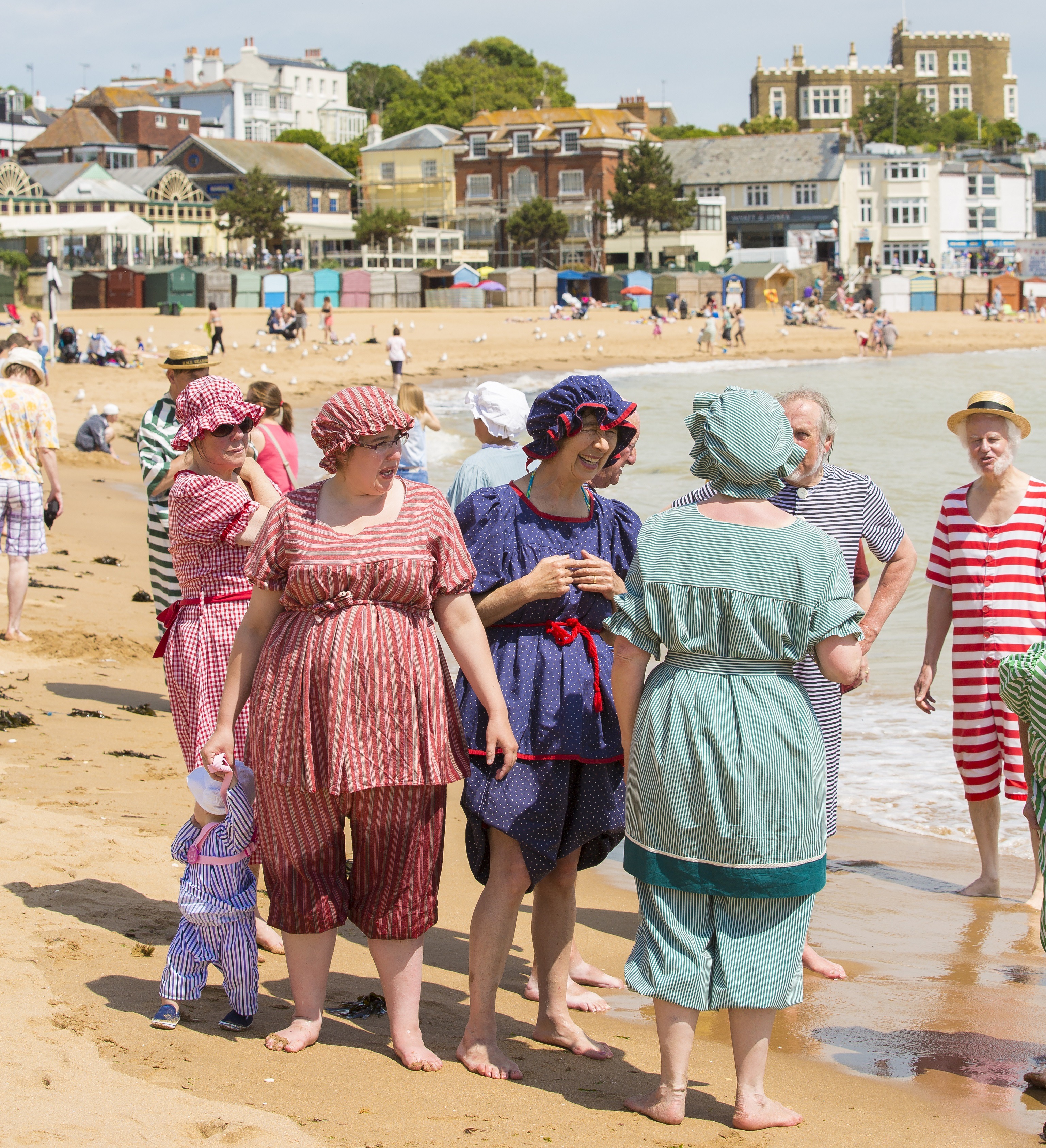 The Ghost of Yet to Come
2020 marked the 150th anniversary of Charles Dickens death. The annual Dickens Festival (18th -20th June 2021), will have a packed programme of events. From costumed characters to recitals, bathing belles and parades, it's a celebration of all things Dickensian - ...you may even see Queen Victoria dressed in all her regalia strolling around.
2021 is the perfect time to come and discover why Charles Dickens loved Broadstairs with such affection and follow in the footsteps in one of the worlds greatest novelists.
Come and experience the Isle of Thanet and let the past be a discovery, the present be an opportunity,and the future be a plan to visit again soon.
"A merry Christmas to every-body! A happy New Year to all the world! Hallo here! Whoop! Hallo!"  ― Charles Dickens, A Christmas Carol