Fall in love this Valentine's
If you're looking to fill your day/weekend/week with love this Valentine's (and any time), then the Isle has it in abundance…
Single? Be ready to un-mingle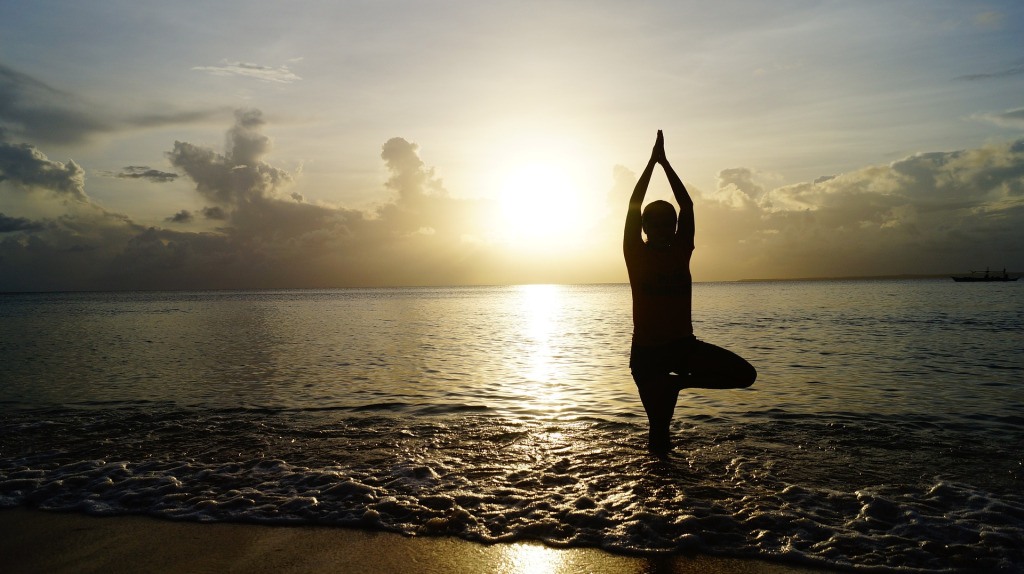 Yoga on the beach
Indulge in some precious self-care, the joys of being independent and the thrill of solo adventures: try one of the Isle's many yoga, pilates or meditation classes, including Hot Pod Yoga. Sample a beachside sauna in our very own Haeckels bathing machine on Margate Main Sands (until Friday 17th April and Walpole Bay until FRiday 17th November 2020) 
Pick up a pen, paintbrush or camera and express your creative passion, with the backdrop of beautiful beaches, bays, chalk cliffs and stunning architecture for inspiration. Or try golf, canoeing, cycling and even geocaching with Active Ramsgate.
Looking for love?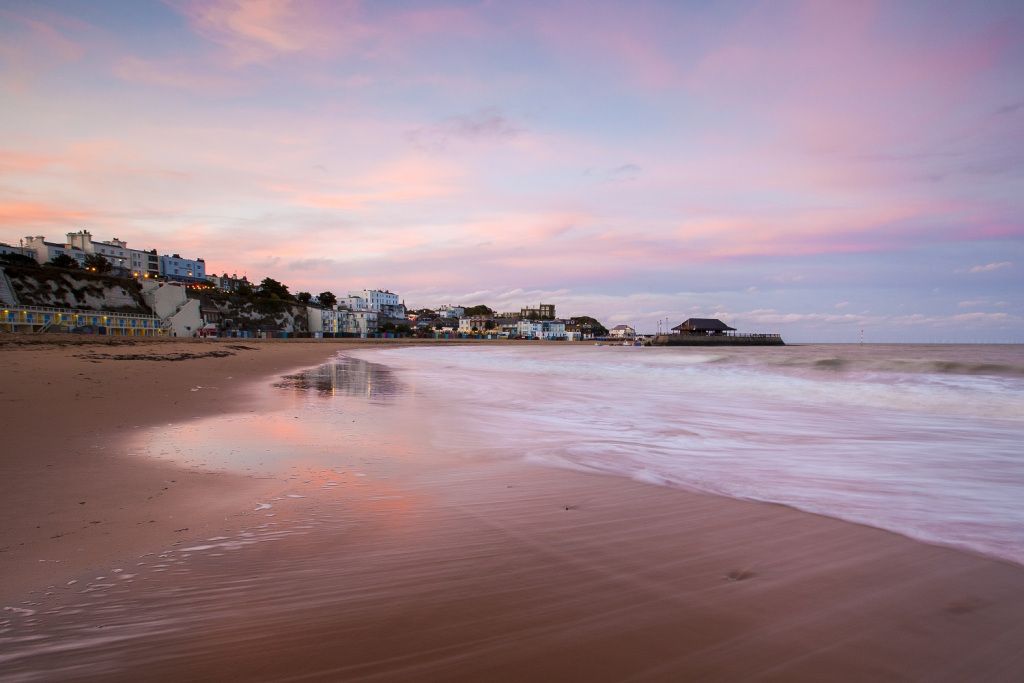 Viking Bay winter sunset
Fall in love with stunning sunsets, sensational sun rises, and a gorgeous 19 mile coastline that goes through 16 sandy bays. Take them all in on a solo stroll, with a friend or partner or even the kids. There really is nothing like connecting with nature to make you feel on top of the world. Share your snaps with us, tag #VisitThanet
Coupled up? Roses are red, the sea is blue…
​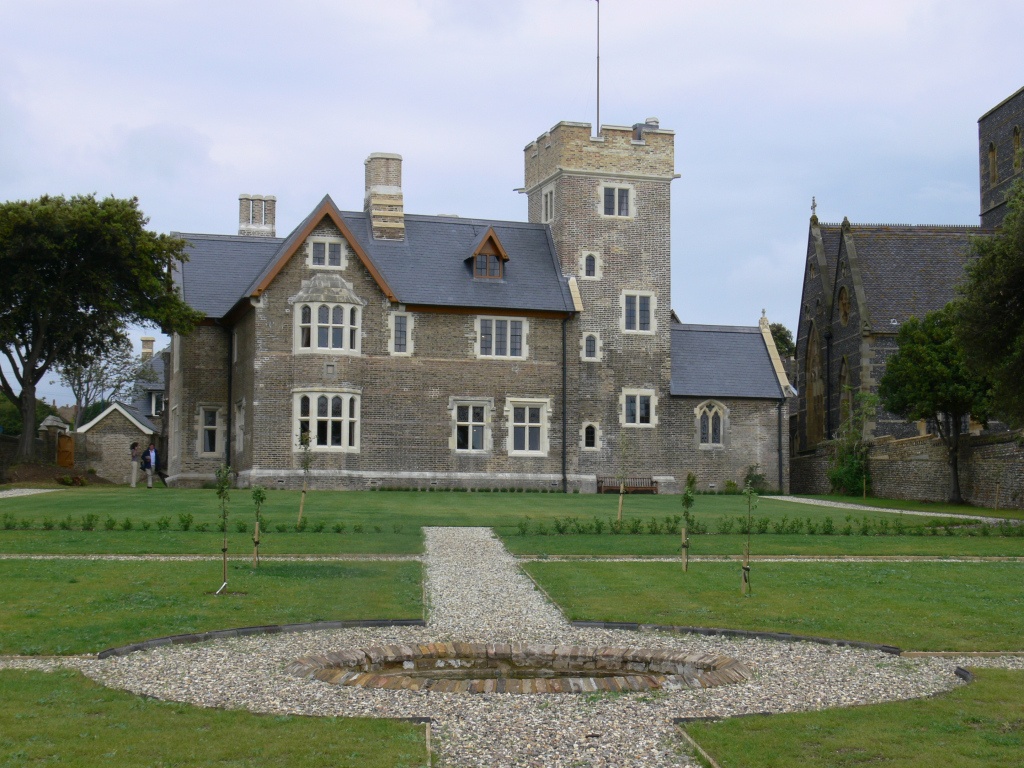 The Grange, Ramsgate
Oh Thanet, how do I love thee? Let me count the ways…
I love thee to the depth and breadth and height of your splendid architecture, from Georgian and Victorian seaside homes to Pugin's Gothic St Augustine's Church and The Grange. I love thee to the sea and back, by sunrise and by sunset. I love thee freely, for your artistic inspiration…
Our poetry may not be as good as Elizabeth Barrett Browning's, but walking around Margate, Broadstairs and Ramsgate hand in hand together, you'll discover why for centuries, poets, writers and artists have loved the Isle. From T.S.Eliot, Charles Dickens and Wilkie Collins to JMW Turner and Tracey Emin. Take a literary walk and find expressions of love at every turn, such as Emin's neon on our Visitor Information Centre declaring to Margate 'I Never Stopped Loving You'. 
Make Lovely memories with the family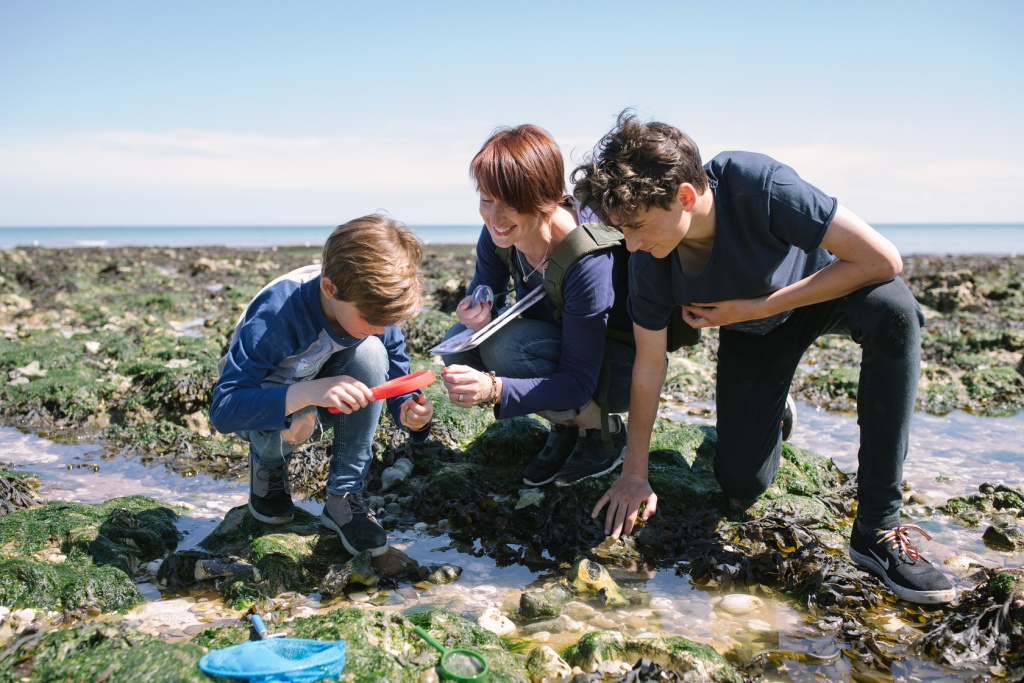 Coastal Explorer Packs
Start a family love affair with the coast – wrap up and have fun on the beach (it's not just for summer you know) – build sandcastles, go rockpooling and discover the unique marine life with our Coastal Explore Packs. Then cuddle up with a cup of hot chocolate in one of our many cafes. You'll create memories that will last a lifetime, guaranteed.
Puppy love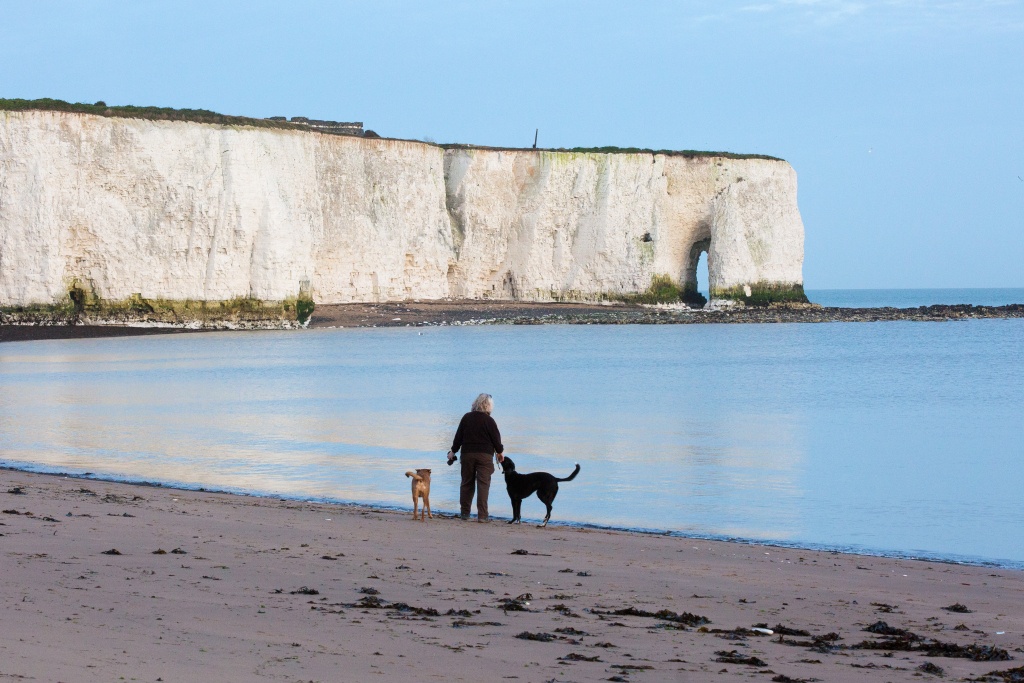 Dog walking at Kingsgate Bay
Canine companions bring so much joy and the Isle of Thanet is is the 'paw'fect place for your pooch – in winter, the miles and miles of uncrowded sandy beaches are there for you to roam on and there's a host of dog-friendly pubs and restaurants, attractions and accommodation.
And just in case you need any further inspiration to visit us this February…
Food lovers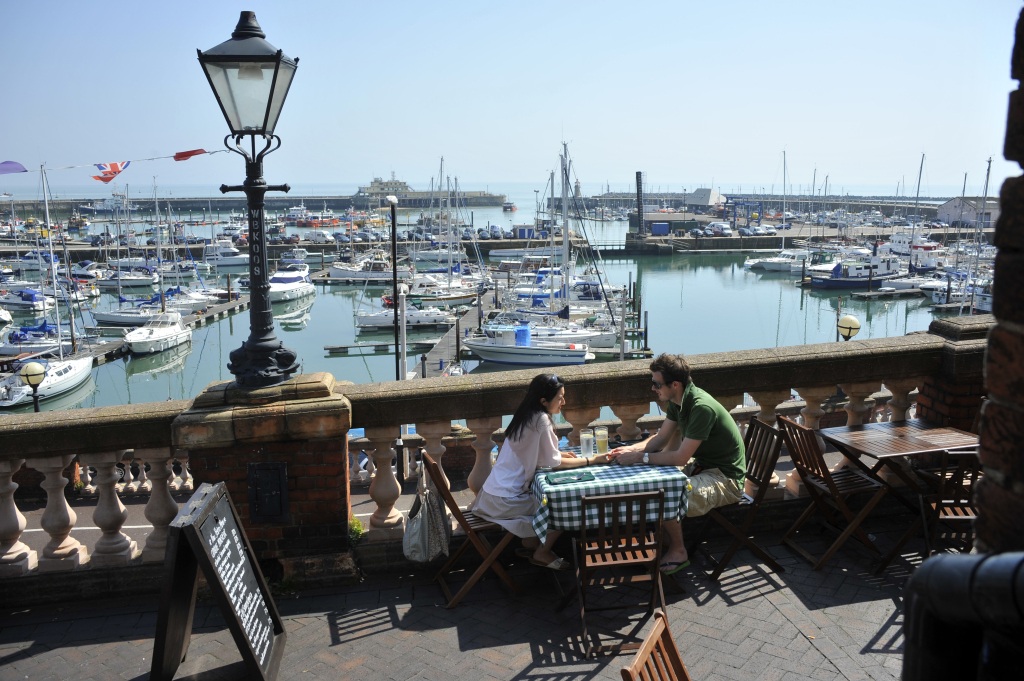 Alfresco Dining
Spice up your (love) life and tantalise those tastebuds with the Isle's many places to eat and drink, from romantic fine dining served with a winter sunset and stars to brilliant brunches, award-winning eateries to farmers markets, local ingredients and freshly caught fish and local seafood to vegetarian street food and vegan wholefoods. The options are as diverse and plentiful as our coastline, and many places are offering special Valentine's menus and events. 
Nature lovers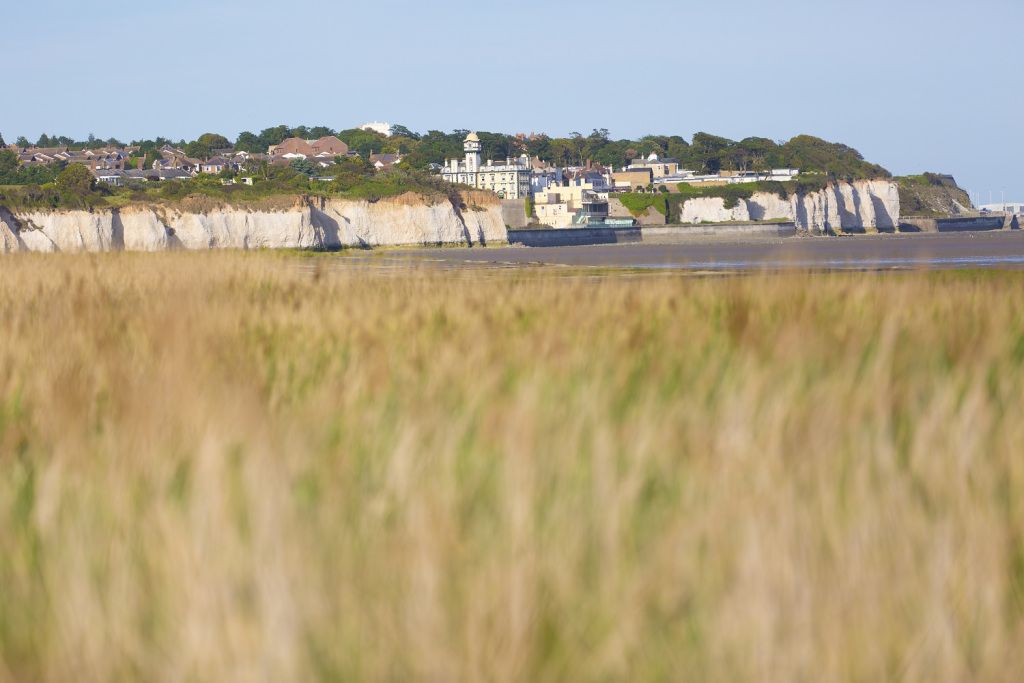 Birdwatching at Pegwell Bay
For all you love birds, go bird watching at Pegwell Bay and spot a range of seashore birds and wildlife found nowhere else in East Kent. It's not all about the coast, compliment your trip to the seaside with a visit to one of our picturesque villages. Take in the 16 acre Monkton Nature Reserve spotting birds and butterflies or go hunting out fairies.  
Outdoors lovers
Viking Coastal Trail
Get your pulses really racing with some cycling, running, walking or water sports – hire a bike from Ride…The BikeShed, Viking Coastal Trail Cycle Hire and Harbour Bikes, then follow the Viking Coastal trail as it takes you around the coast and inland passing Pegwell Bay to Reculver. Or work up a sweat with a run along the seafront, for the really daring you could even brave a winter water sport such as kite surfing. It's all to play for here on the Isle of Thanet!
Music lovers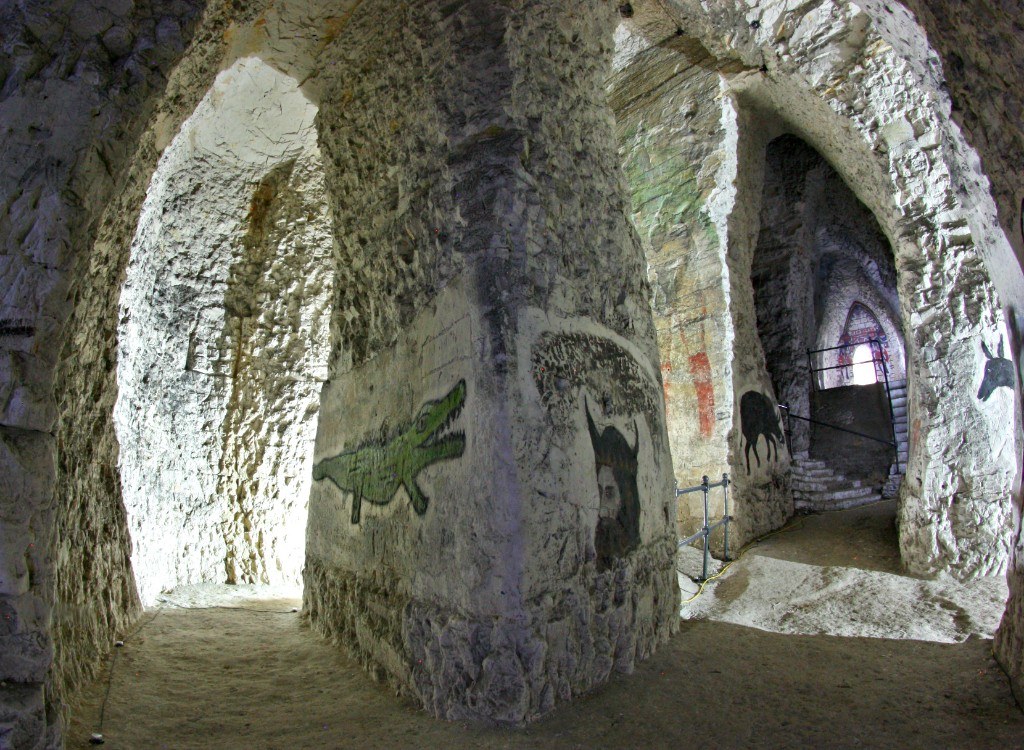 Rave in Margate Caves
You'll be singing your heart out as DJ Spoony presents a UK garage valentine special at Dreamland (14 February) and get those dancing shoes on for a rave with a difference in Margate Caves (14 February). Dreamland is also the venue for a valentine's drag roller disco (15 February)  
Whatever you're looking for this Valentine's, you can be sure to find it on the Isle of Thanet.
And we'd LOVE to have you come to stay.
Share the love, show us what it is that you love about the Isle, tag your trip with #LoveThanet