Being at the coast, so close to the sea with the awesomeness of the natural environment right before you is good for the soul, your health, your wellbeing and also, as many of our residents have found, for making, creating and inspiring a new business venture.
We spoke to Dom Bridges, founder of Haeckels, the world-renowned skincare company that makes all its products from Margate's natural seaweed, on the health-giving properties of living, enjoying and building a business by the sea.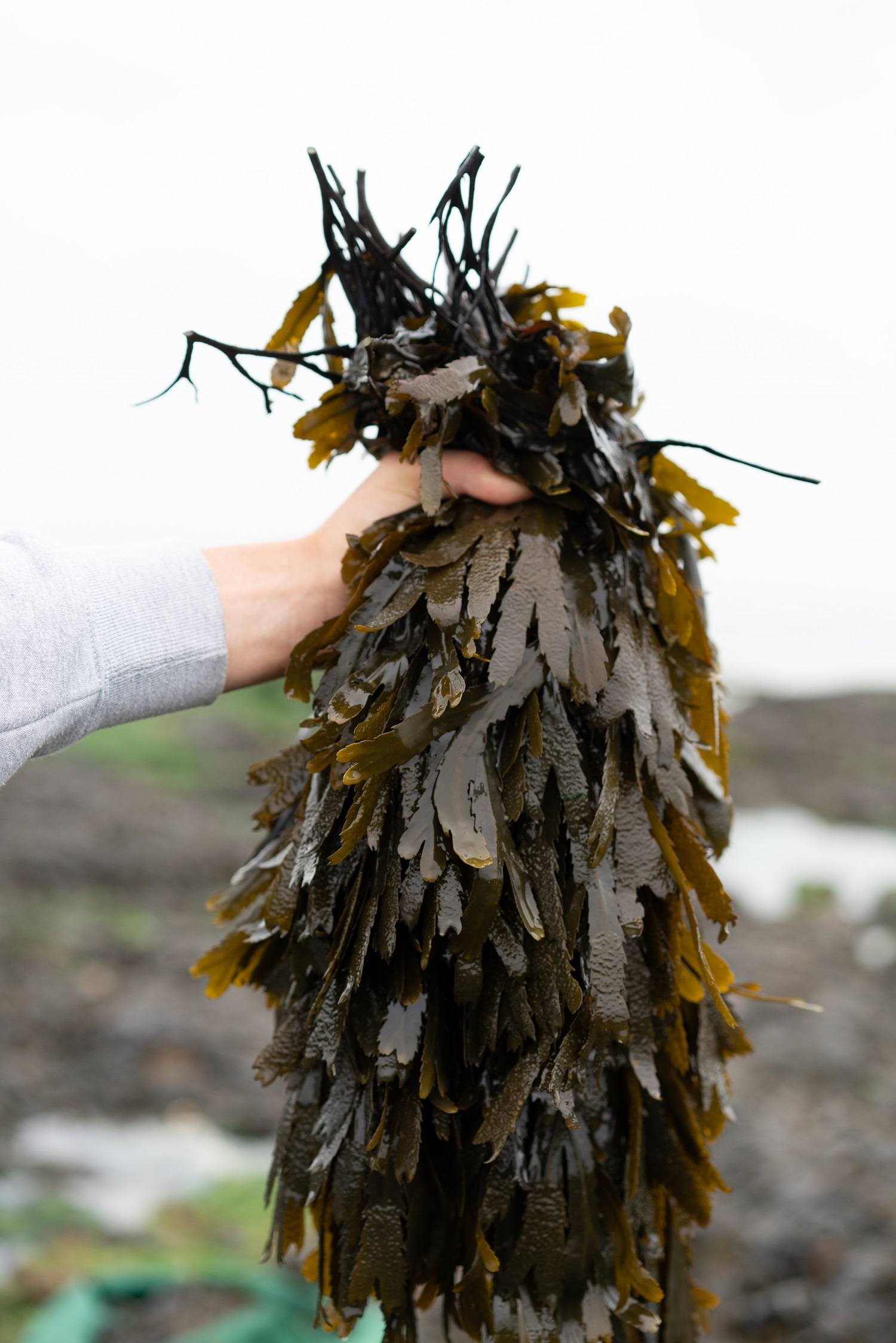 Tell us a bit about Haeckels
Seaweed hydrates; it's rich with valuable vitamins, minerals and amino acids; it's anti-bacterial, skin rebuilding and anti-inflammatory; it's all-natural, and all around us. Under licence, we harvest it by hand from the beach just steps away from our shop, to create natural skincare products. We want to enthuse people about the health-giving properties of the sea; to raise awareness about natural products that are every bit as effective as chemical-derived alternatives.
Sustainability has always been part of Haeckels' philosophy and, as we've developed as a brand, it has only become more and more entwined with what we do; as we branch out into new territories, we strive to implement the same care we have in our home town of Margate, and raise the same awareness about the fragility and value of the ocean.
Why does the sea in Margate and Thanet inspire you so much?
It's the openness, vastness and quietness. I'm completely and utterly in love with it. I'm on and in it so much it's like a friend that helps guide me; it's beautiful I owe it every horn.
How does it feel to be so connected to your hometown's natural environment?
We're out on the beach at least 3 to 4 times a week for reference, harvesting or beach cleaning. We're totally immersed; from new product to new material design. When I have to visit London the instant feeling of disconnect is so obvious, I feel locked in.
What activities would you recommend doing to have a truly connected marine experience when visiting the Isle?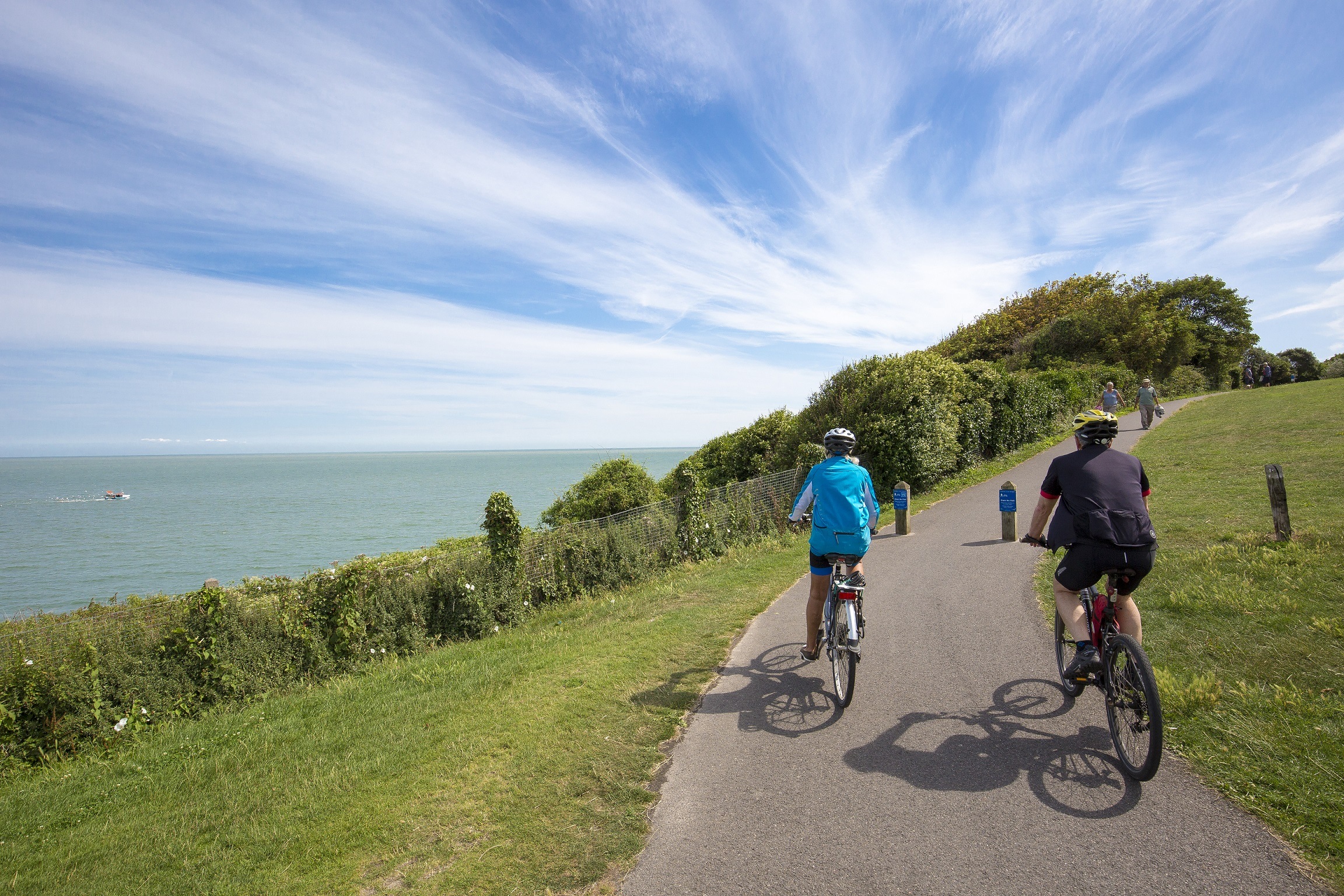 Obviously come visit us! But also take a walk to Botany Bay, our most natural beach showcasing how the coast would look before the coastal sea defences were constructed - huge caves, chalk stacks and exposed reef. It's a truly beautiful, raw beach. Alternatively, hire a bike and ride in the opposite direction towards Reculver along the Viking Coastal Trail and experience the greatness of the coastal path ride with the sea beside you all the way, and Reculver Towers getting closer with every peddle.
Visit Haeckels at 18 Cliff Terrace, Margate CT9 1RU to browse their full range of products, experience Thalassotherapy treatments and delve further into their story

The Isle of Thanet is a source of inspiration in varied and differing ways. Artists and makers have flocked here for centuries to capture the unique light and beauty of this particular part of the English coastline.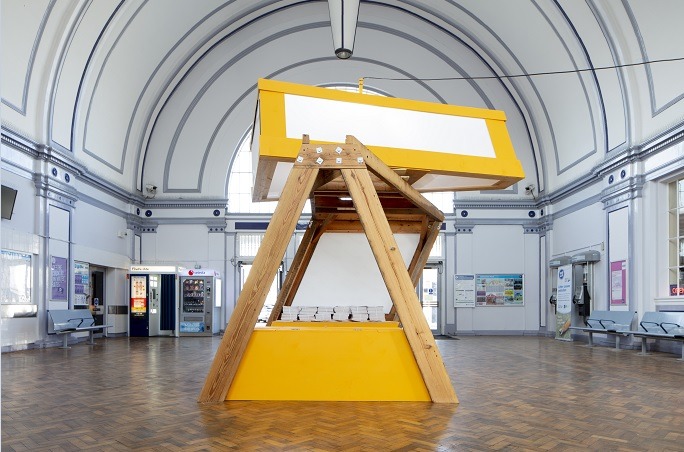 Today, local artists living and making here showcase their talents in local galleries and at local festivals such as Margate NOW, the town-wide arts festival which celebrated Turner Prize 2019 being hosted in the town.
Producer of the festival Dan Chilcott describes how creativity connects to our seaside location "Margate is an urban coastal town with a particular character: it's DIY, friendly and internationally beautiful. We have amazing heritage and though the town has had some tough times we're not morbid here, we're forward looking, always reinventing and always appealing, in one way or another."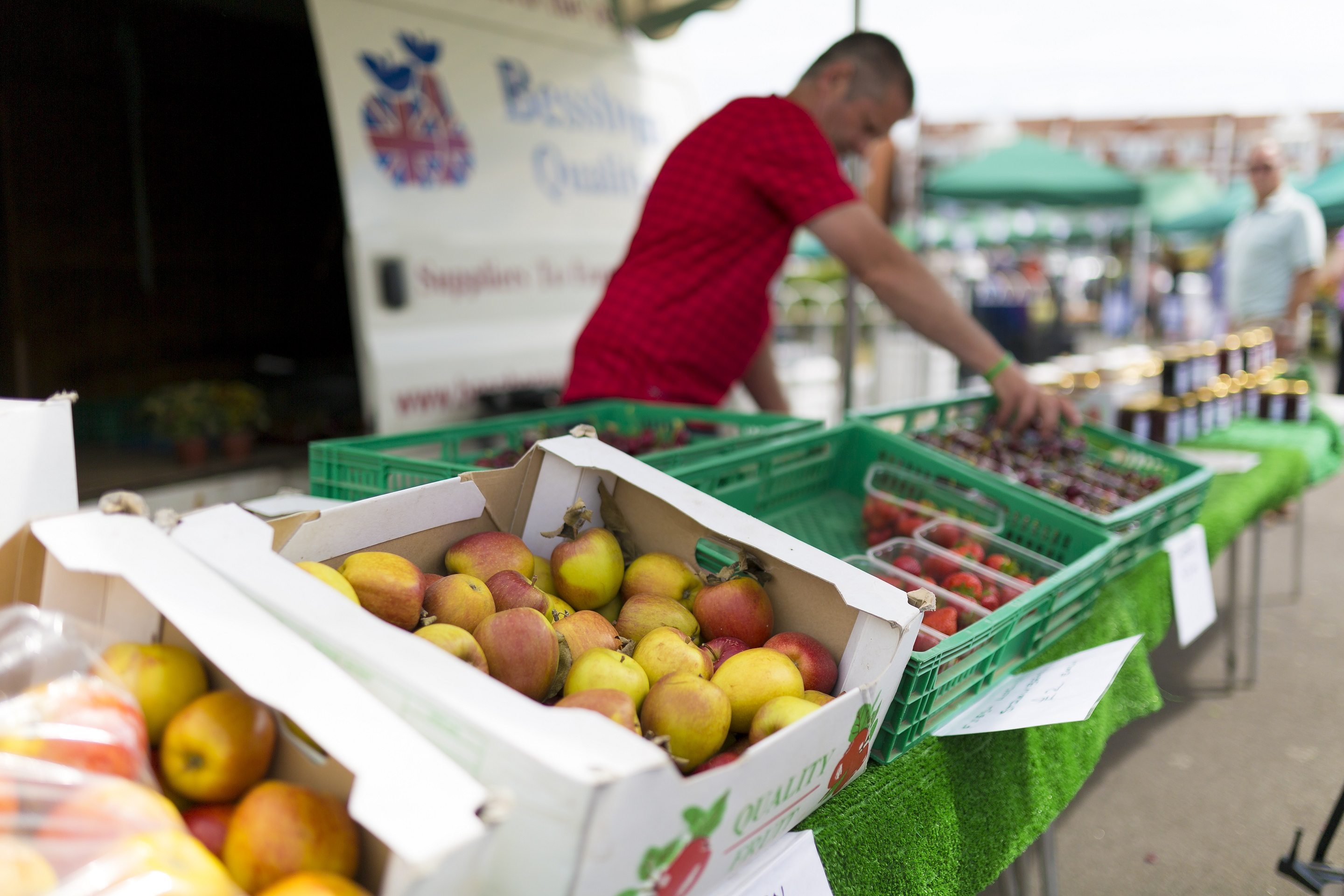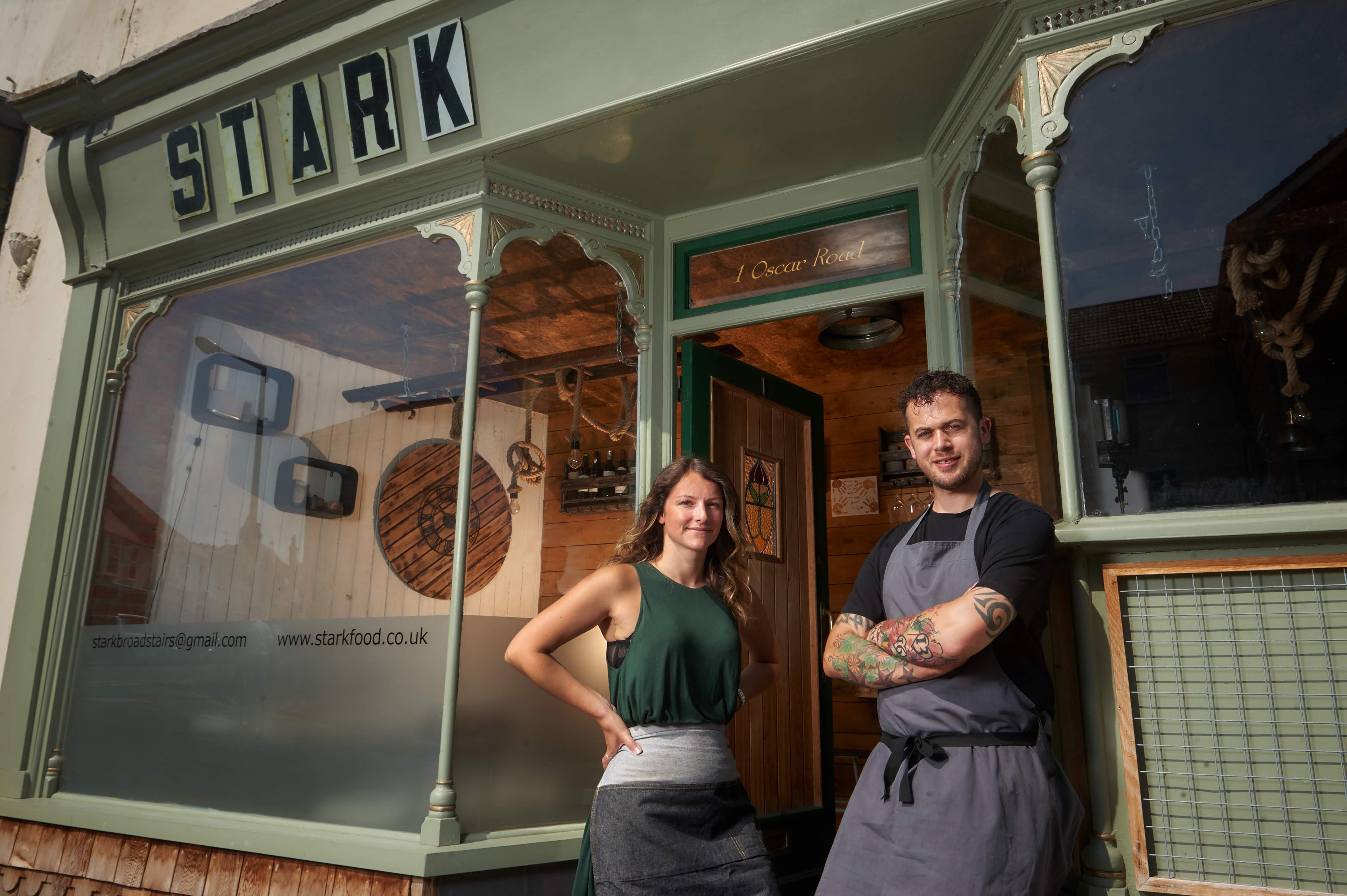 With an abundance of award-winning restaurants, cafes, bars and pubs, including our first Michelin star at Stark in Broadstairs, you can literally taste just how good being by the coast is. Many chefs seek out local produce, particularly fish and seafood, to give you the most authentic and delicious dishes possible.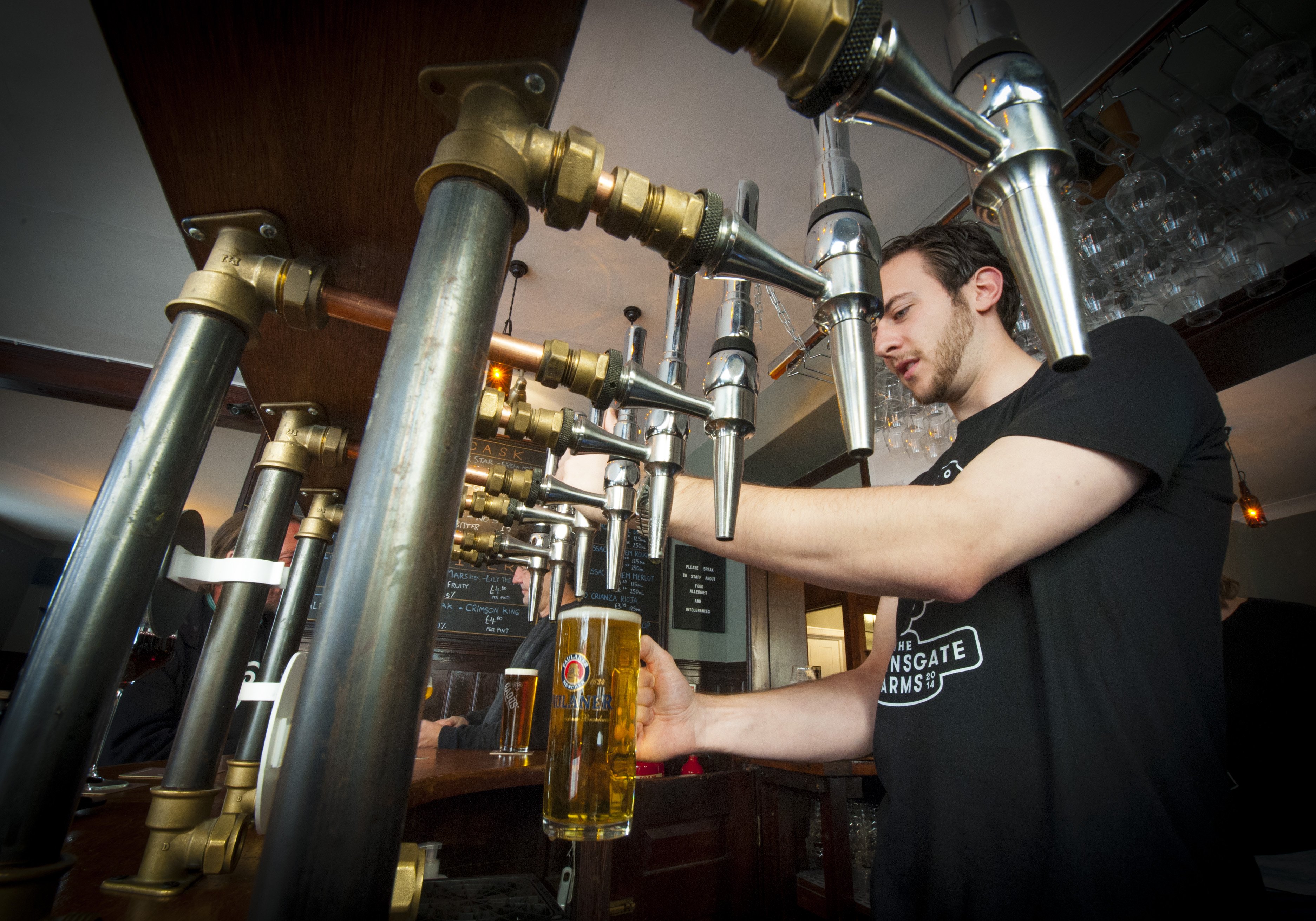 If a tipple takes your fancy, Thanet is home to a number of local breweries, all crafting the best in beer and ales for you to sample and enjoy. At Gadds' Ramsgate Brewery you can go on one of their monthly tours to see and hear how great beer is made, learn how an award-winning brewery is run, sniff and taste the malt and hops and most importantly, try some of the fresh, local ale itself. In Cliftonville, Northdown Brewery, founded in 2018 "aren't trendy beer makers just makers of great beer, brewed by the sea" - from a homegrown love of beer has come some delicious drinks. Wantsum Brewery has an extensive range of beers all named after people or pivotal events in Kent's history, all available to try in their Tap Room. The Isle also has ten micropubs and six microbreweries listed in the Good Beer Guide 2020, all waiting for you to relax in.
Why not try making yourself? Use the coast as inspiration - sketch, paint, draw, write, get active - there are plenty of courses and workshops to participate in, like those at Clayspace Studios, Silverland Studios, Sew by the Sea, Art Sea Craft Sea, Kent Adult Education. See what others have made in the many studios and galleries across the Isle, and at our world-class gallery Turner Contemporary.
Being by the coast is about connecting - with nature, with yourself, with the sea, the unbeatable landscape, with others and with how fantastic it can make you feel. Let us connect you to the best trip possible - see our travel experiences