The Isle's 12 Christmas Experiences
Inspired by 'The 12 Days of Christmas' carol, we've come up with our very own 12 great ideas for things to see, do and enjoy around Margate, Broadstairs and Ramsgate this festive period. Unique Santa experiences, festive fayres, funtastic pantos, coastal adventures with a twist – take a look and make your festive time even more magical!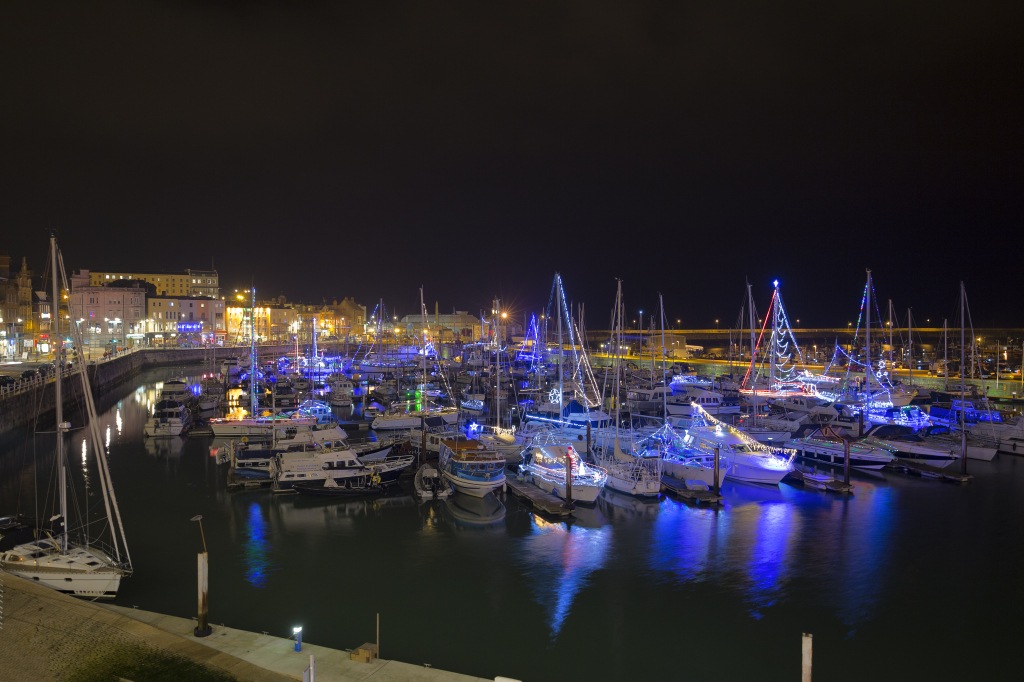 1. Glittering Royal Harbour
We can't promise you a partridge in a pear tree, but there are sure to be dazzling Christmas tree masts! Yes, December is time to 'deck the boats' in the Royal Harbour Ramsgate where thousands of glittering decorations adorn the vessels. This year for the very first time, you can also watch a stunning Northern Lights Laser Show casting a spectacular Aurora Borealis across the evening skies (8–21 Dec). Fun-loving King George IV gave Ramsgate's harbour its 'Royal' tag in thanks for his warm welcome in 1821 – and a famous welcome awaits you today as illuminations bathe the Harbour in magic throughout December.
2. Winter Coast Adventures to try
Never mind 2 turtle doves, how about 2 wild adventures for something refreshingly different to do on the coast at this time of year. Thousands of migratory and overwintering birds flock to our local shores right now, making it an ideal time for bird-watching. Join a guided bird walk to get yourself started, spot birds around the former chalk quarry of Monkton Nature Reserve, or watch waders and waterfowl feeding on the saltmarsh of Sandwich & Pegwell Bay National Nature Reserve.
For your 2nd adventure, hire a Coastal Explorers backpack – a bit like a Santa's sack especially for seaside sleuths, it's full of equipment, games and activities so the whole family can have fun while they learn about our beaches and coastal heritage.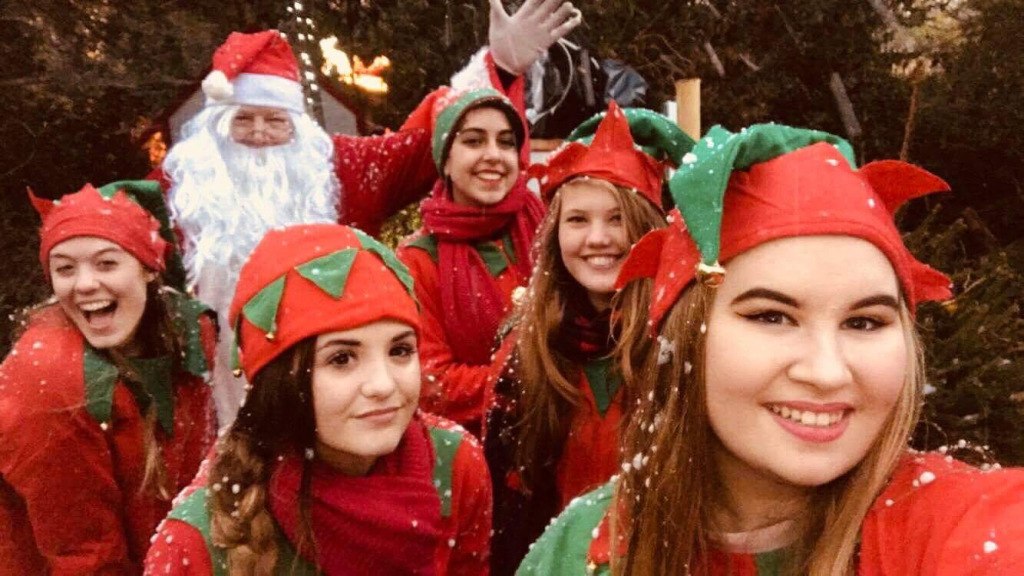 3. Extra Special Places to Meet Father Christmas
Where more play-full to meet Father Christmas than at Hornby Hobbies Visitor Centre in Margate, home to some of Britain's best-loved toys? Where better to venture through a Magical Elf Forest to visit Santa for festive tales than Quex Park at Birchington, home to generations of intrepid explorers and collectors? Where else to embark on a miniature train ride and find Father Christmas waiting with a gift than Crampton Tower Museum in Broadstairs, celebrating designer of locomotives and railways Thomas Crampton!
Find out more about these 3 unique treats to meet Santa (plus where else the Man in Red will be appearing around Thanet) here.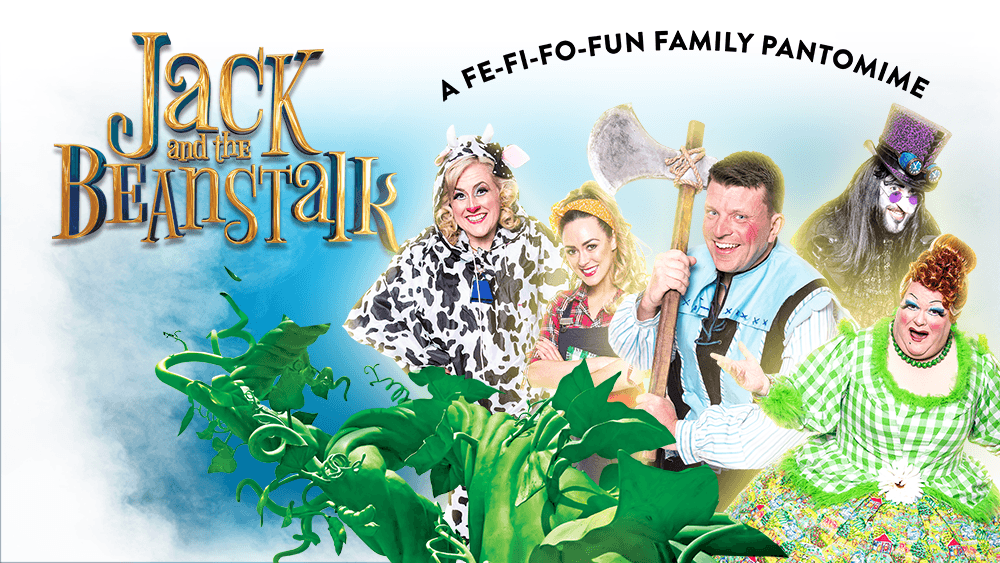 4. Fun-filled Pantomimes to Enjoy – Oh Yes There Are!
Never mind "4 calling birds" in the carol, in the spirit of panto you'll be hollering for all you're worth: "He's behind you!" and "Oh yes he is!" There's something about flying carpets, magic lamps, glass slippers and side-splitting slapstick that brings out the child in us all.
We reckon you'll have a feast of giant Fe Fi Fo FUN with Jack & the Beanstalk at the Theatre Royal Margate and Minster Village Hall, and who knows what wishes the Genie of the Lamp will grant to Aladdin in the Winter Gardens and The Centre, Birchington? You can also hi ho, hi ho to The Granville Theatre in Ramsgate for Snow White and the Seven Dwarfs, or share the adventures of Dick Whittington (and his special cat) at Sarah Thorne Theatre. Oh yes you can! Click here to find out more about the Isle's panto fun.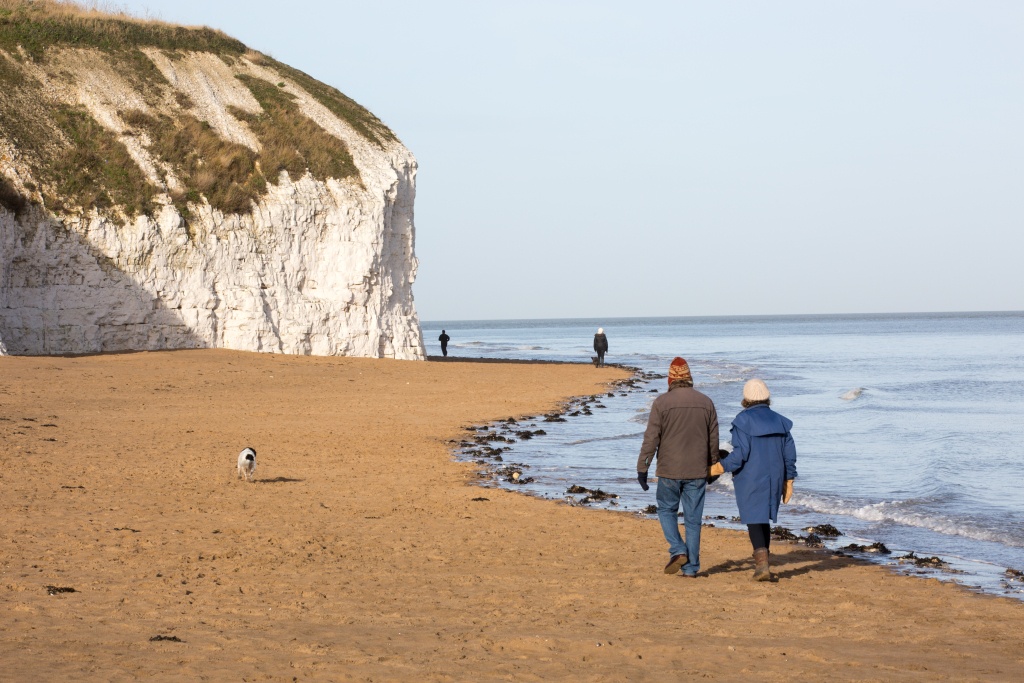 5. Golden Beaches and Bays
Okay, we're playing a little fast and loose with this one (it's the festive spirit!) because we've actually got 15 golden-sand beaches and bays (all the more impressive for your 'true love'). Why not 'ring' the changes and visit them in winter, there's nothing quite so exhilarating as watching white horses breaking on the shore as you stroll along lovely wide stretches of sand, sea breezes in your hair. And there's so much space to play catch-me-if you-can with the kids. Or come for a promenade cycle ride, the perfect antidote to Christmas bustle (and a way to work off those mince pies).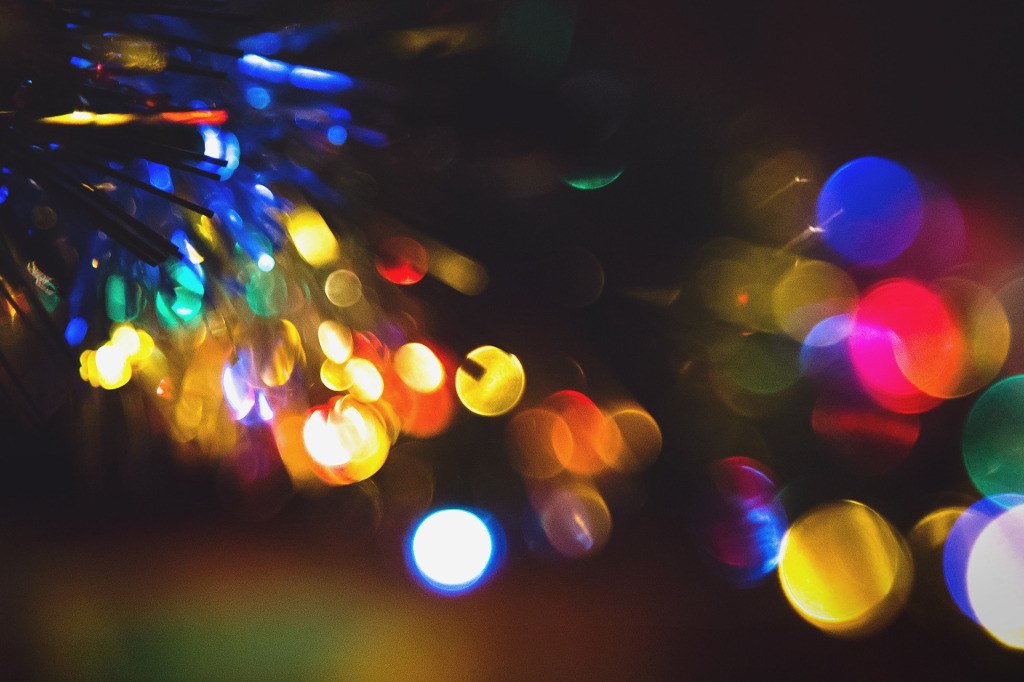 6. Christmas Lights Switch-ons
The countdown begins, the excitement grows and then – whoosh, the lights are switched on and we can all bask in the festive glow. It's a cracking ooh-and aah experience every year. So check out our dazzling half dozen lights switch-ons: from the celebrity turn-on and spectacular Toy Fort Grotto at Westwood Cross, to lights and action (children's carousel to elves workshops) in Ramsgate Town Centre.
Broadstairs Christmas Fayre and Lights Switch-on at Pierremont Park features goody-filled stalls and choirs, while it's mince pies and mulled wine all round for the illumination of the artist-made Christmas tree installation at Turner Contemporary. Live entertainment at Westgate on Sea, face painting and magic at Cliftonville – turn on the good cheer with the lights.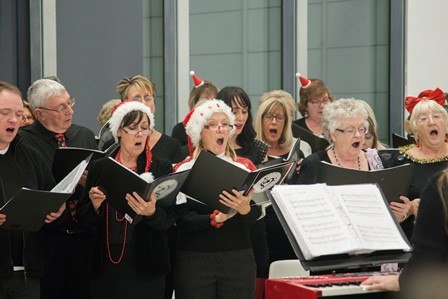 7. Great Christmas Carol Occasions
From Silent Night to Ding Dong Merrily on High, The Holly and the Ivy to The 12 Days of Christmas – carolling is at the heart of the festive season. And we've some wonderful events and welcoming services you can join in. Thanet Male Voice Choir sets the tone with a concert at Holy Trinity Church in Cliftonville (24 Nov) and again for charity at Holy Trinity Church in Broadstairs (9 Dec). Meanwhile both traditional and modern music feature at Thanet Chamber Choir's Advent Carol Service at St. Nicholas Church, (1 Dec).
A performance by Turner Contemporary's resident choir, the Thanet Big Sing, in front of the Perpetual Canon art installation by Turner Prize nominee Cornelia Parker is guaranteed to raise a stir (8 Dec). And why not help to raise the roof singing Carols by Candlelight at St George's Church, Ramsgate (21 Dec) or joining in the Mass and Carol Service at Holy Trinity Church, Ramsgate (23 Dec). Then tuck into Christmas Dinner and sit back for Carols with the Crooner at Ramsgate's Comfort Inn (24 Dec).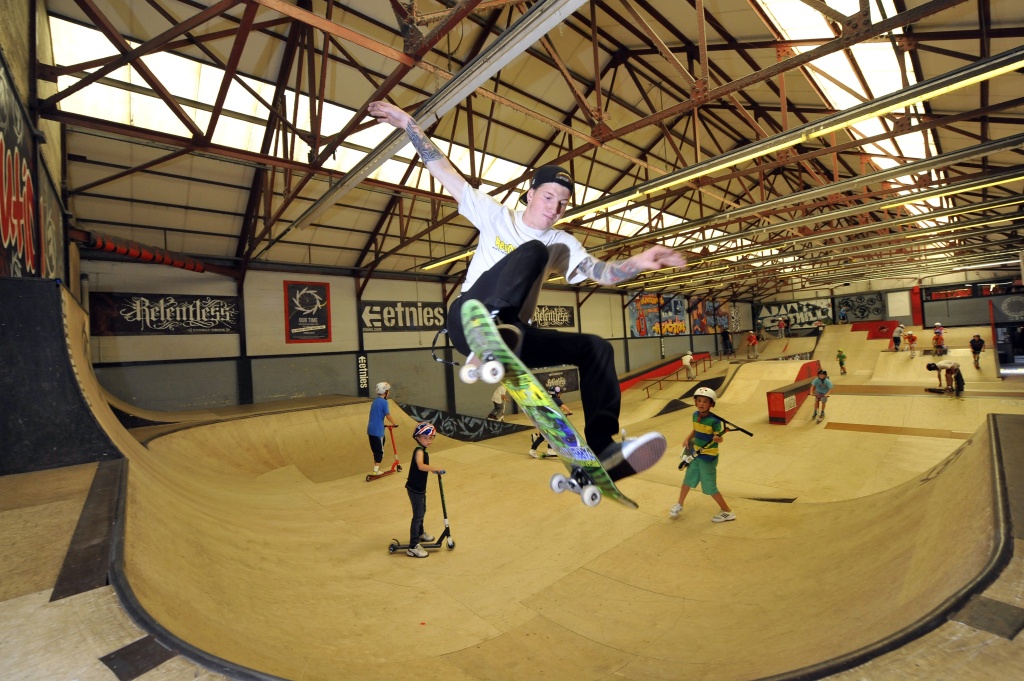 8. Funtastic Family Activities & Play
You know the scene: Christmas is coming, fidgety kids are fit to burst with excitement – and to cap it all the weather has taken a turn for the worse! Never fear, we've at least 8 great indoor activity centres where they can let off steam with their fun-ometer set to max (while you can enjoy a quiet-ish cuppa)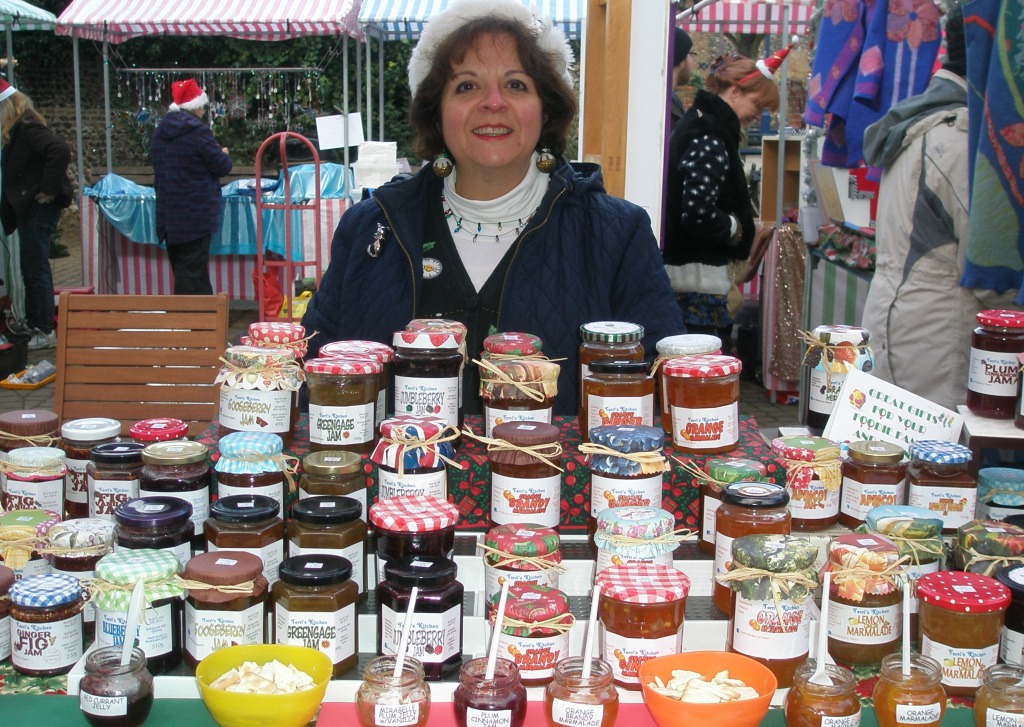 9. Christmas Fayres and Markets
With shopping top of the 'to do' list right now, we just have to let you in on our festive fayres and markets (in addition of course to our fab independent town shops and Westwood Cross). Full of gifts and goodies, they're perfect for finding that particular prezzie or stocking fillers, as well as stocking the larder.
Enjoy food, glorious local food and sea views at Cliftonville Christmas Farmers' Market; and tempting produce and artisan goods at Ramsgate Handmade & Vintage Fair. Looking for something crafty? Try the Coastal Crafty Crew Pre-Christmas Craft Fair at Quex Barn, or the Designers and Makers Market (jewellery to ceramics) at Turner Contemporary.
Gift stalls combined with scrummy festive refreshments help you 'shop without the drop' at Broadstairs Christmas Fayre, as well as at church fayres from St Andrew's (Broadstairs) to All Saints (Westbrook) and St Laurence (Ramsgate). And we bet you'll be intrigued by the 'real' Unicorn Rides in between browsing craft stalls at Minster Christmas Festival. Check our 9 market and fayre dates, plus other shopping ideas here.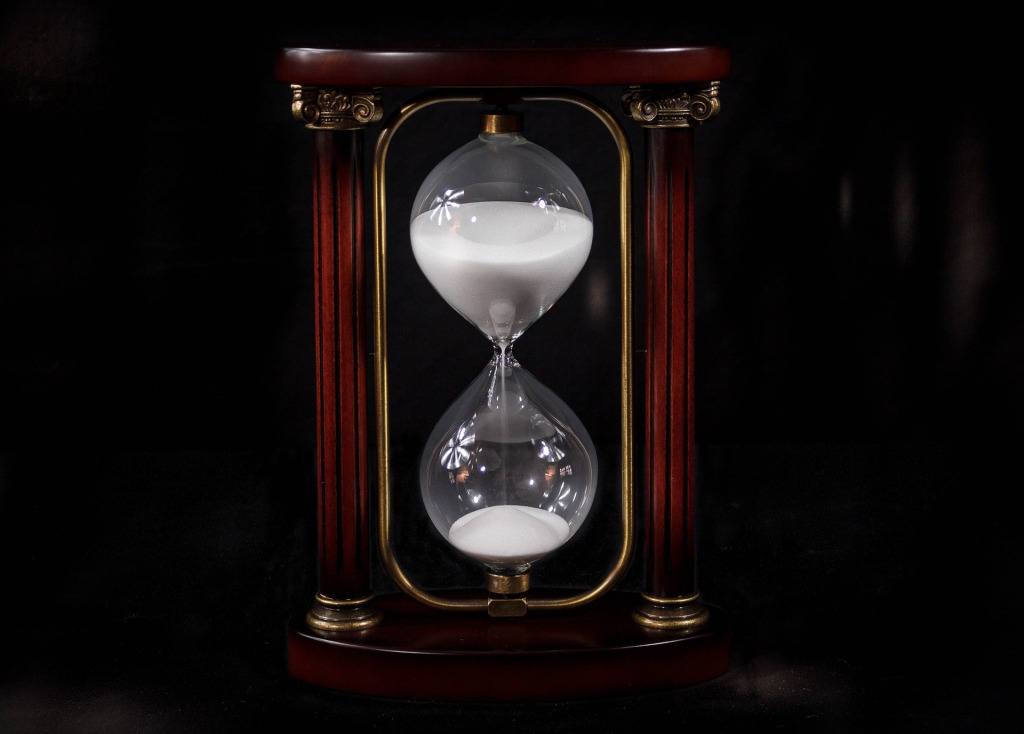 10. Escape Rooms to lose yourself in
We've found you a super-cool, modern version of '10 lords a-leaping' that will get everyone's pulse racing – 10 very different Escape Room experiences needing leaps of imagination and logic to solve the puzzles. All against time as the clock ticks down (like counting the days to Christmas but a lot, lot faster).
Can you finish the scatty professor's research in Frankenscape or get to the newly discovered planet in Spacescape, both at Ctrl Alt Esc. Will you work out the antidote to the global epidemic and save yourself and the world at Real Life Games?
Meanwhile 4 different mind-boggling missions await you at Breakout, including Charlie & the Chocolate Factory with puzzles designed especially for children. And another 3 challenges at The Escapement put you on the spot, crawling to the centre of the earth, excavating a lost tomb and navigating aboard ship by the stars: in The Pit, Egyptian Exodus and Pirates of Polaris. Your time starts now!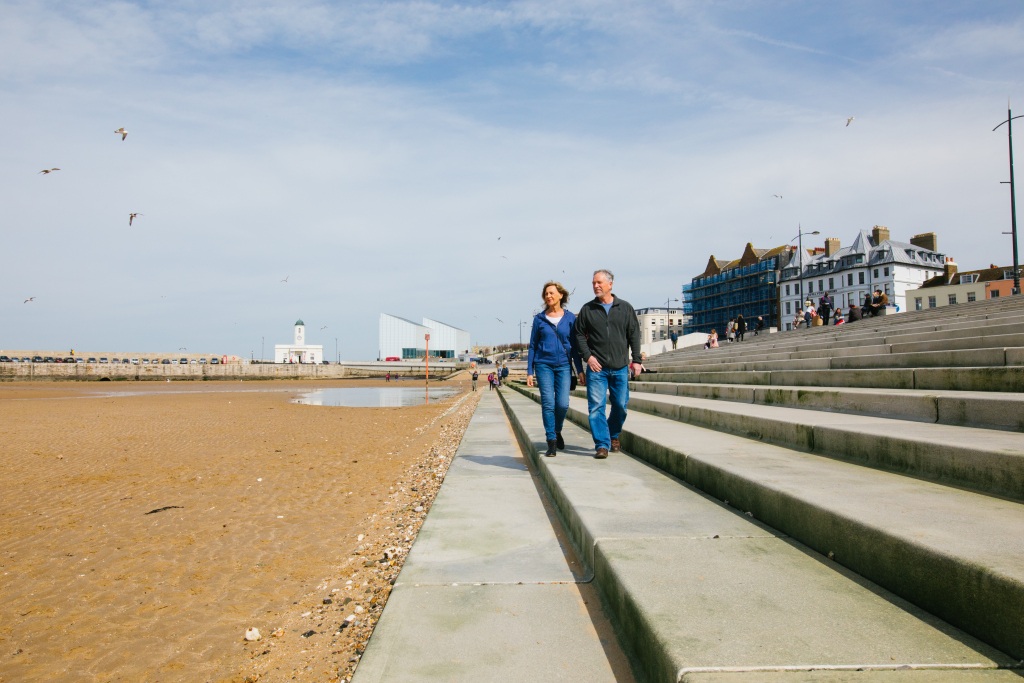 11. Winter walks to discover
Sometimes enjoying yourself out and about is as easy as putting one foot in front of the other. At least it is around the Isle of Thanet! So we've picked 11 self-guided walks for you to dip into – they're all different and you'll get a real insight into our historic towns and coast as you explore (and a healthy glow from the fresh December air). Download leaflets and maps from our website, or pick them up at Visitor Information Centres.
Here we go for a few highlights:
*'Discover Margate', the original seaside; or 'Magical Margate' and how it has reinvented itself as a coastal home for modern art.
*Wander in the steps of 'Turner and Dickens', from Margate to Broadstairs.
*Stroll from Dickensian scenes to salty tales on 'Broadstairs Town Trail'.
*Then take your pick of Active Ramsgate walks:
'Sea it All' (the clue's in the title!); 'The Contra Trail' full of surprises; Regency, Royal and Riviera connections on 'Ramsgate Town Rounders'; the spectacular 'Beach Roamer' from Ramsgate to Margate; and the evocative 'Way of St Augustine' to Canterbury.
*Admire the architectural legacies of Pugin and his family on the 'Pugin Town Trail' around Ramsgate – and unlock the secrets of another towering figure of Victorian England, on the 'Ramsgate Montefiore Heritage Town Trail'.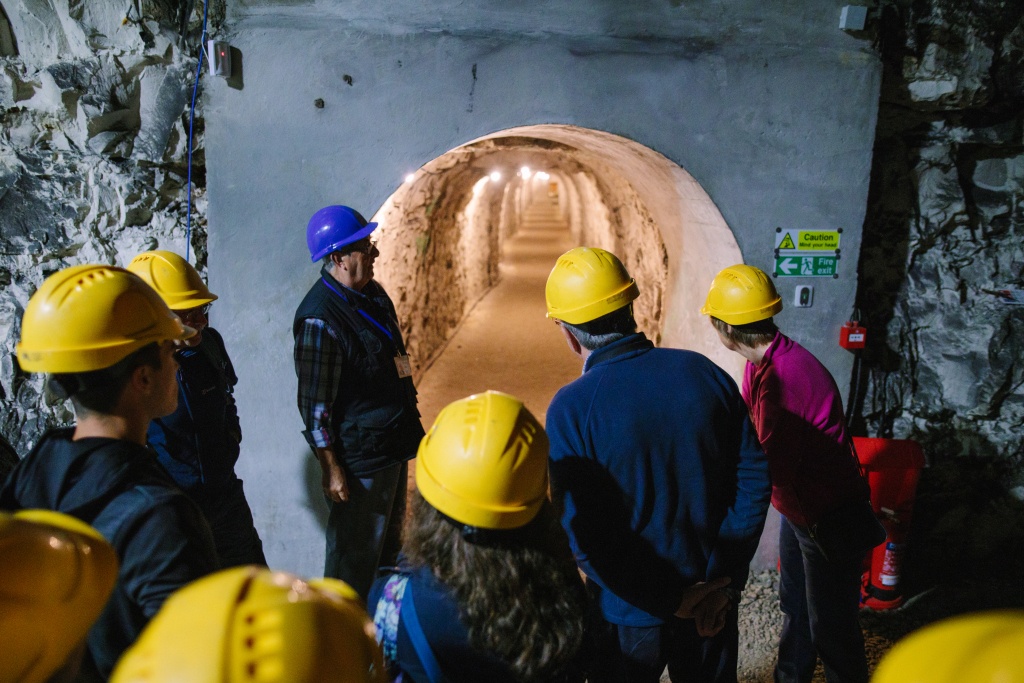 12. Indoor Attractions for All
Drum roll, please (maybe from the Christmas carol's 12 drummers drumming?!): we've reached the finale for our December dozen great things to do. The Isle of Thanet is well known for its eclectic mix of attractions and many of them stay open through the winter months – cue a rich pick-and-mix of outings to appeal to everyone.
Fancy an unusual, underground adventure? Follow the winding passages of Margate's Shell Grotto, studded with 4.6 millions shells (make up your own mind about its mysterious origins!). Or tour atmospheric Ramsgate Tunnels, the UK's largest network of civilian wartime tunnels and hear about the 'Mad Mayor' who saved the town.
All very different, all free entry: there's Turner Contemporary for artistic inspiration; the unique Shrine of St Augustine and The National Pugin Centre; the Spitfire and Hurricane Memorial Museum featuring the iconic RAF fighter planes of the Second World War.
Mosey around a heritage centre, savour the centuries-old peace of an abbey or church, rediscover your favourite childhood toys. Take your pick!
*Turner Contemporary
*Margate Museum
*The Shell Grotto
*Hornby Visitor Centre
*Ramsgate Tunnels
*Shrine of St Augustine & The National Pugin Centre
*Birchington Heritage Trust
*Westgate Heritage Centre
*RAF Manston History Museum
*Spitfire and Hurricane Memorial Museum
*Minster Abbey
*St Mary the Virgin Church
Whether you're visiting friends or family, coming for a holiday or live on the Isle, we wish you all a very Merry Christmas!
If you'd like to be kept up to date with the latest news about Margate, Broadstairs, Ramsgate, sign up to our newsletter today