*The Haeckels treatments room is closed until further notice*
An all-nature, sustainable ocean skincare and fragrance brand based in Margate featuring a shop, treatment space, 'Haeckels House' and Sauna housed in a sea bathing machine, on Margate's Main Sands. 
All products are 100% natural and use seaweed harvested from the Thanet coastline, with the home and personal fragrances are based on English locations. 
Haeckels Shop, 18 Cliff Terrace, Margate. CT9 1RU- A clifftop store that offers visitors a chance to sample and purchase the natural products. 
Haeckels House Thalassotherapy Treatment Rooms- offers a series of unique treatments to balance, stimulate and intensely nourish the skin through the use of thalassotherapy.
Thalassotherapy (from the Greek word thalassa, meaning "sea") is the use of seawater as a form of therapy. It is based on the systematic use of seawater, sea products, and shore climate. The properties of seawater and sea vegetables are proven to have beneficial effects on skin health.
Haeckels Community Sauna, Margate Main Sands (until Friday 17th April and then at Walpole Bay until Tuesday 17th November) - A free-to-use, wood-burning sauna on the beach, housed in a traditional Victorian style bathing machine. This has been designed by the Haeckels team to encourage local residents and visitors to the town to enjoy the benefits of salt water bathing all year round. Donations are encouraged towards wood, cleaning, maintenance and rent. To find out when the Sauna is open, click here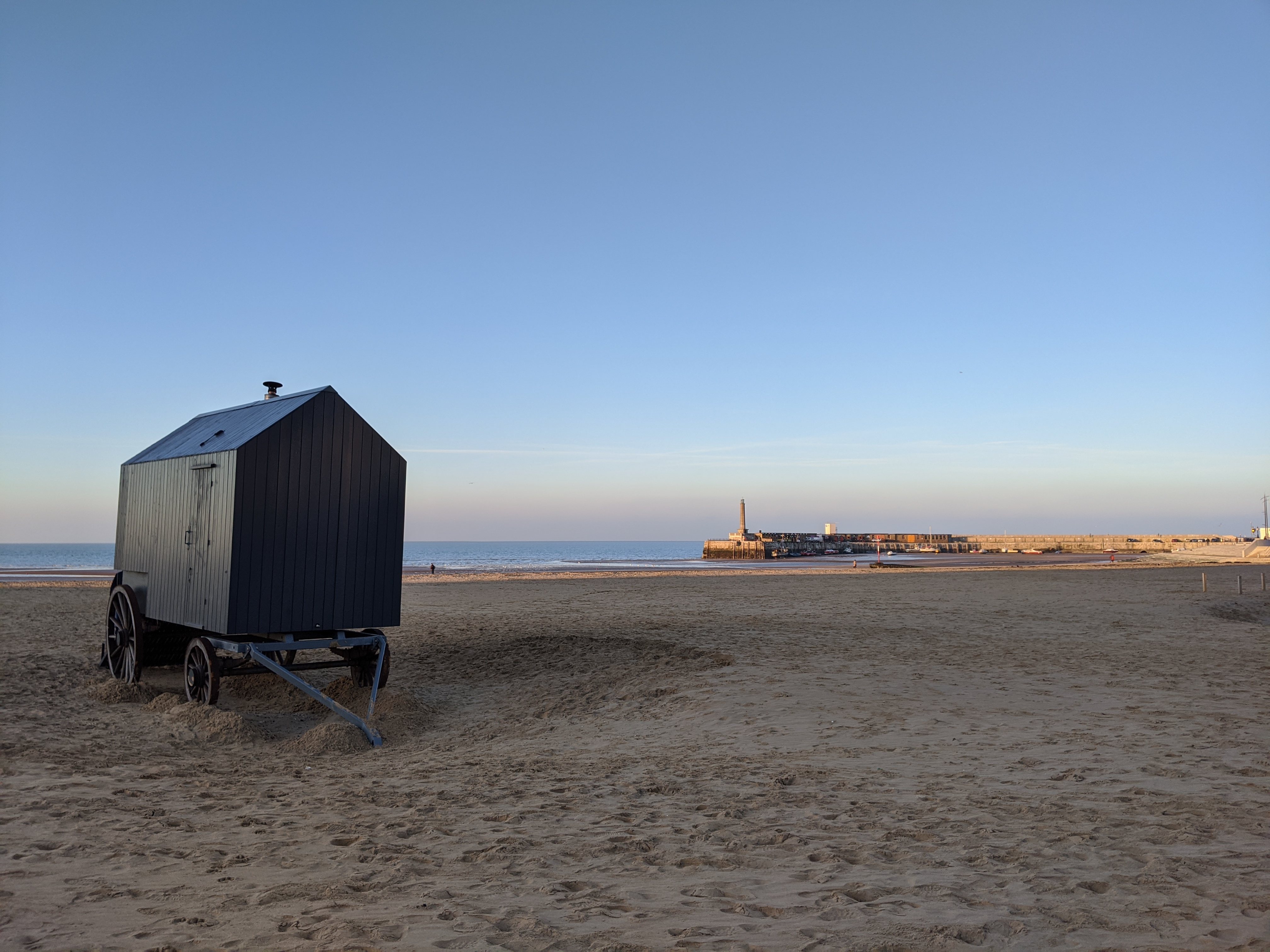 Address
18 Cliff Terrace
Margate
CT9 1RU
Contact