* Monkton Nature Reserve is currently closed and hopes to re-open in Spring 2021. We will only do so when we have everything in place to keep everyone safe. *

It is with a heavy heart that we have to advise that a painful outcome of the compulsory closure of the reserve has been the need to let our directly paid staff go; this was unfortunately necessary due to our financial situation - coming out of winter into a spring lockdown, followed by the complete loss of day-to-day income usually provided by an open reserve during the summer months. With no future foreseeable income but with continuing overheads we could not expose the Trust to any risk of financial deficit. We have engaged individually with all the staff concerned and provided redundancy packages. We wish them all the best for their future employment and thank them for their dedication and support.

We have now delegated responsibility to oversee the reserve's activities during closure to Clive Nuttman, who will act as an adviser to the trustees and is the first point of contact (clive@monkton-reserve.org) on all matters related to the site. Our website is currently being revamped and... will be completed soon. Stay safe and well and we look forward to welcoming you back.'
*****************
Entrance to Monkton Nature Reserve Field Study Centre is free, and you'll find archaeological and natural history exhibits, a large selection of second-hand books, plus a small refreshments area.
Modest fees apply for access onto the reserve itself, featuring various habitats - chalk grassland, woodland and aquatic. Take a gentle walk around the reserve and discover lots of wildlife and wildflowers.
Benches around the reserve allow you to take in the views. There are various activities throughout the year for children including a brass rubbing trail, a dinosaur quiz trail, a fairy house trail and an arts and crafts box in the main picnic area.
An active astronomy group with two on-site observatories are based at the reserve. The group holds regular viewing evenings and events throughout the year. Membership of the Monkton Stargazers is a free upgrade to the regular Reserve membership.
12-month membership schemes are available: £15 for a single adult; £20 for a joint (2 adults at the same address) or family (up to 2 adults + children at the same address). Concessionary rates are available.
For more information, including details of upcoming events, please go to our website. You can also find us on Facebook.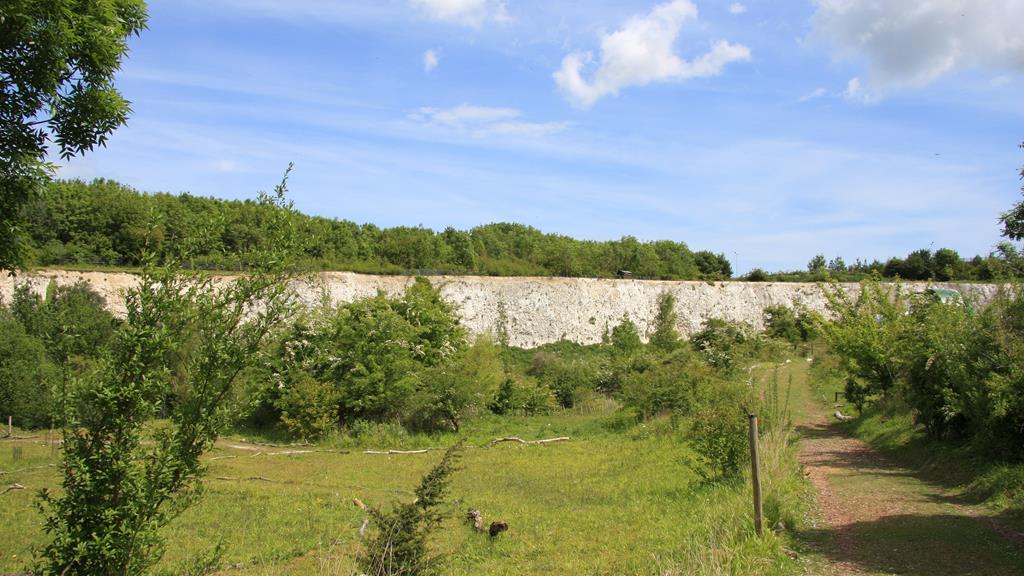 Access Information
There is a concrete ramp leading into the building, and the entrance itself is wide enough to accommodate wheelchairs and mobility scooters. There is a bell at reception for people to ring for assistance. The building which houses the entrance, Field Study Centre and bookshop is all on the ground floor. Currently 40% of the public areas are wheelchair accessible – it is hoped to increase this to 80% in the near future. Paths around the woodland trail include around 15 steps. Currently only the women's toilet is accessible. Accessible car parking spaces are available 15 metres from the entrance. Assistance dogs are welcome. Seating areas are provided close to non-accessible areas, with information to read about exhibits. Quiet days/special tours can be provided by arrangement.
Opening Times
We are currently closed to the public - see website for updates
Restaurant / Cafe / Tea shop
Address
Canterbury Road,
Monkton nr Ramsgate
CT12 4LH
Entry Price
Adults: £5
Children: £2.50
Concessions: £4
Groups: £10 Family