Imagine rowing across the rough North Sea from Denmark to the Kent coast in this longship, fuelled only by meals of bread and dried meat and short naps on wooden boards.
This was how the legendary warrior brothers Hengist and Horsa began their Viking invasion of Britain in 449 AD.
The Hugin
1500 years later a crew of 53 bearded Danes repeated the feat in a replica longship, complete with a red and white striped square sail. It was built to a design used by the Vikings between the 5th and 8th centuries.
The 'Hugin' (pronounced 'HOO-gin') was met by a large and excitable crowd at Viking Bay (formerly Main Bay), Broadstairs in 1949. The event was captured by British Pathé News. Shortly afterwards the ship was moved here to overlook Pegwell Bay.
In Norse mythology, Hugin is one of a pair of ravens that fly around the world and bring information to the god Odin.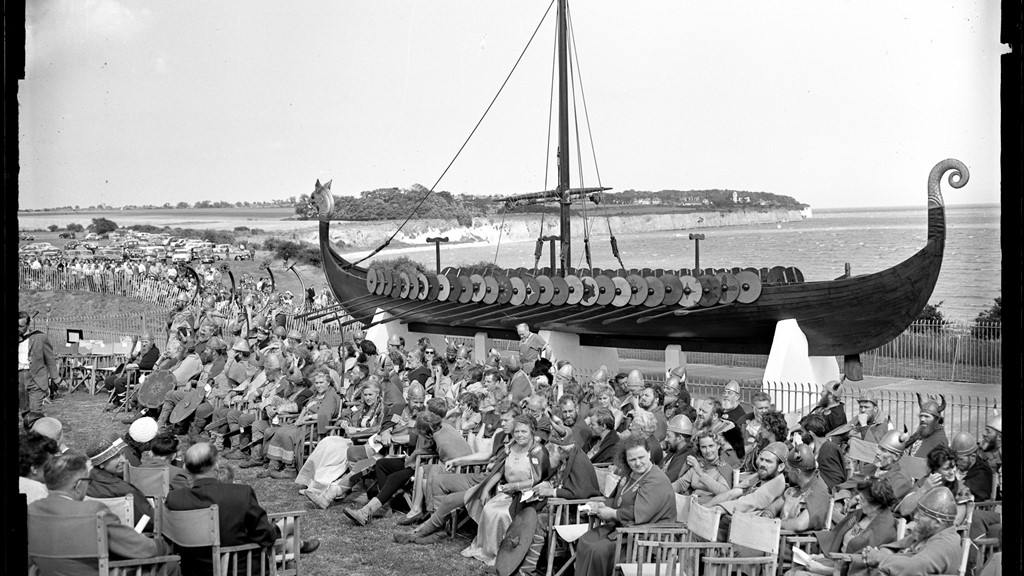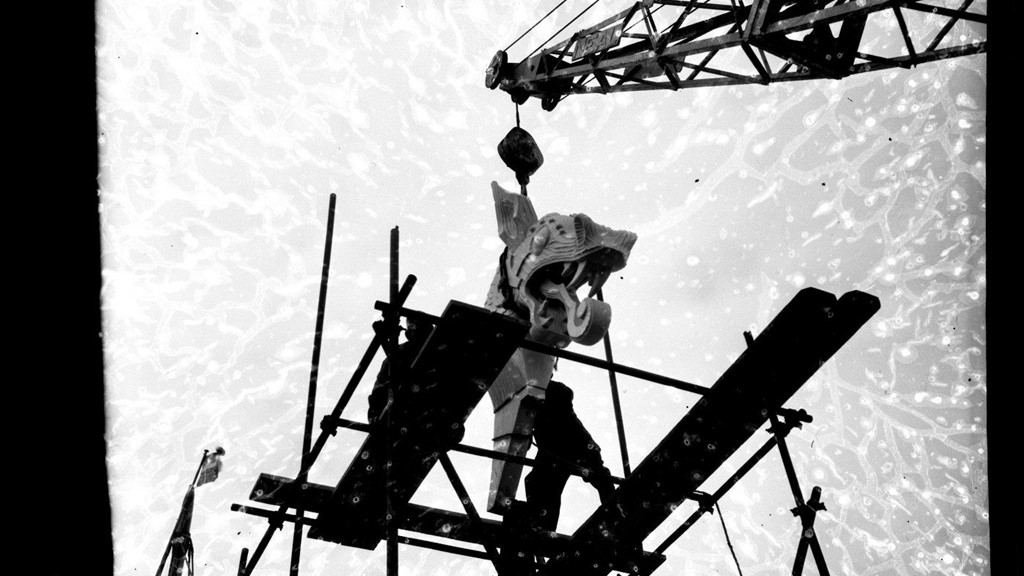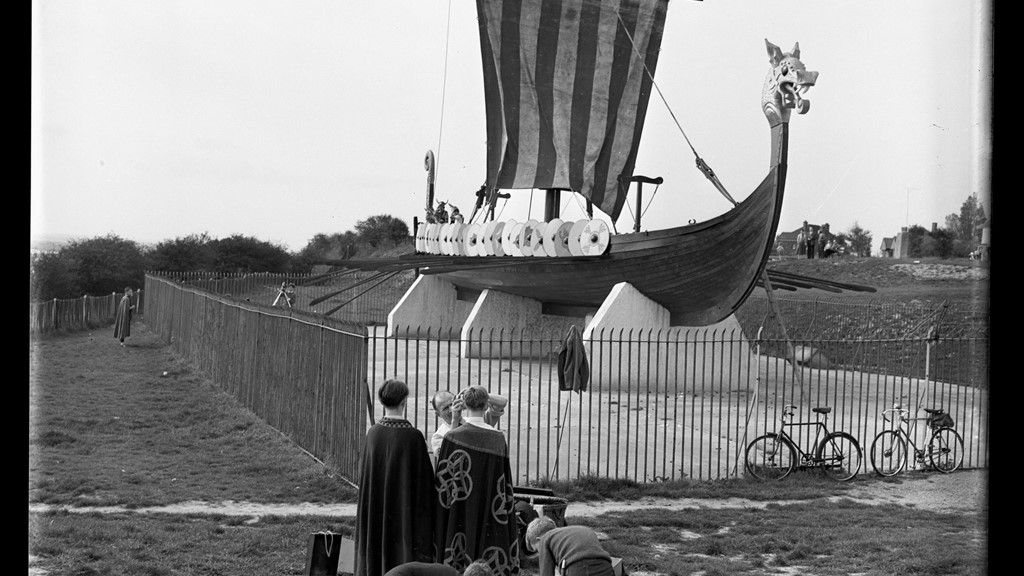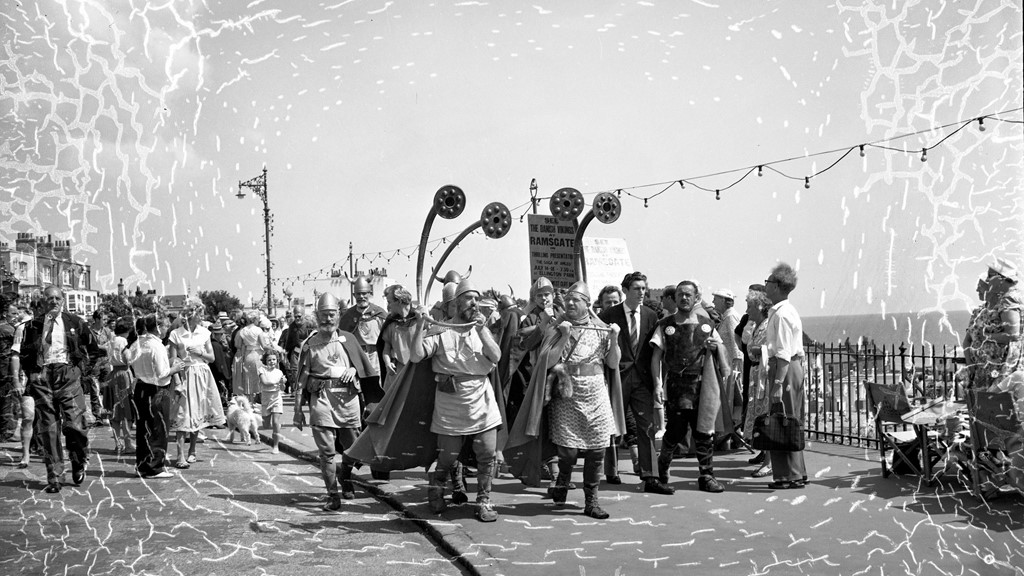 Trivia Question
How many horns did Vikings wear on their helmets? (Scroll down to reveal the answer)
Pegwell Bay
Pegwell Bay is part of the 'Sandwich and Pegwell Bay National Nature Reserve' and is Kent's largest such site. The reserve is made up of a patchwork of habitats: inter-tidal mudflats, saltmarsh, shingle beach, sand dunes, ancient dune pastures, chalk cliffs, wave cut platform and coastal scrubland. This complex mosaic is of international importance for other travellers from the north - waders and wildfowl! The best time to watch them is over winter or during the spring and autumn migrations.
Look out too for wintering Golden Plover roosting on the mudflats.
The bay features geology from the last ice age and history of chalk from millenniums before and was once joined to France.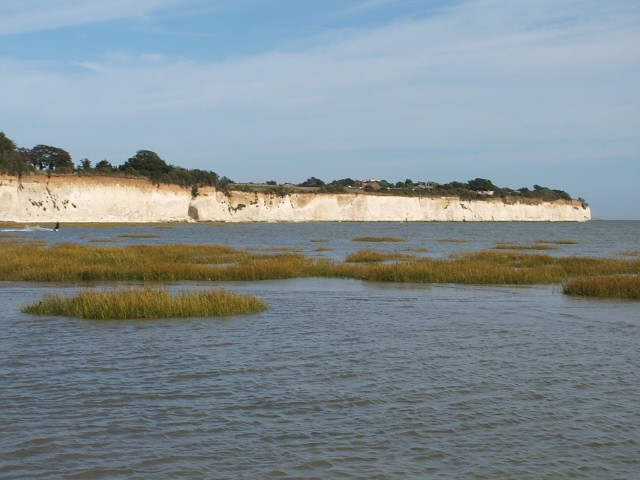 Interactive Map
Below is an interactive map of Discovery Points you can explore with friends and family.
A red point shows your location. Start exploring by clicking the blue points of places and items related to the red point
Discovery Points
Explore More
Trivia Answer
None! Viking warriors would have gone into battle either bareheaded or clad in simple helmets likely made of either iron or leather. Just imagine how impractical such horned headgear would have been. Horns tended to be used for drinking vessels.