Insta Isle - our top 9 unmissable picture perfect spots to capture
Our coastline isn't just a feast for your eyes and a balm for your soul - it's the picture perfect place to practice those photography skills. Check out our top spots across Margate, Broadstairs, Ramsgate and our villages to fill your Instagram feed with breathtaking shots, sure to FOMO-induce your followers and make your friends Insta-ntly envious.
Ramsgate's Royal Harbour
Start your shoot with a sunrise shot over Ramsgate's Royal Harbour. It's the only royal harbour in the country and has spectacular views of the marina, and if you're lucky you can catch views of France in the distance. If you don't fancy getting up early, a night time shoot with lights reflected in the water is just as Insta-gorgeous.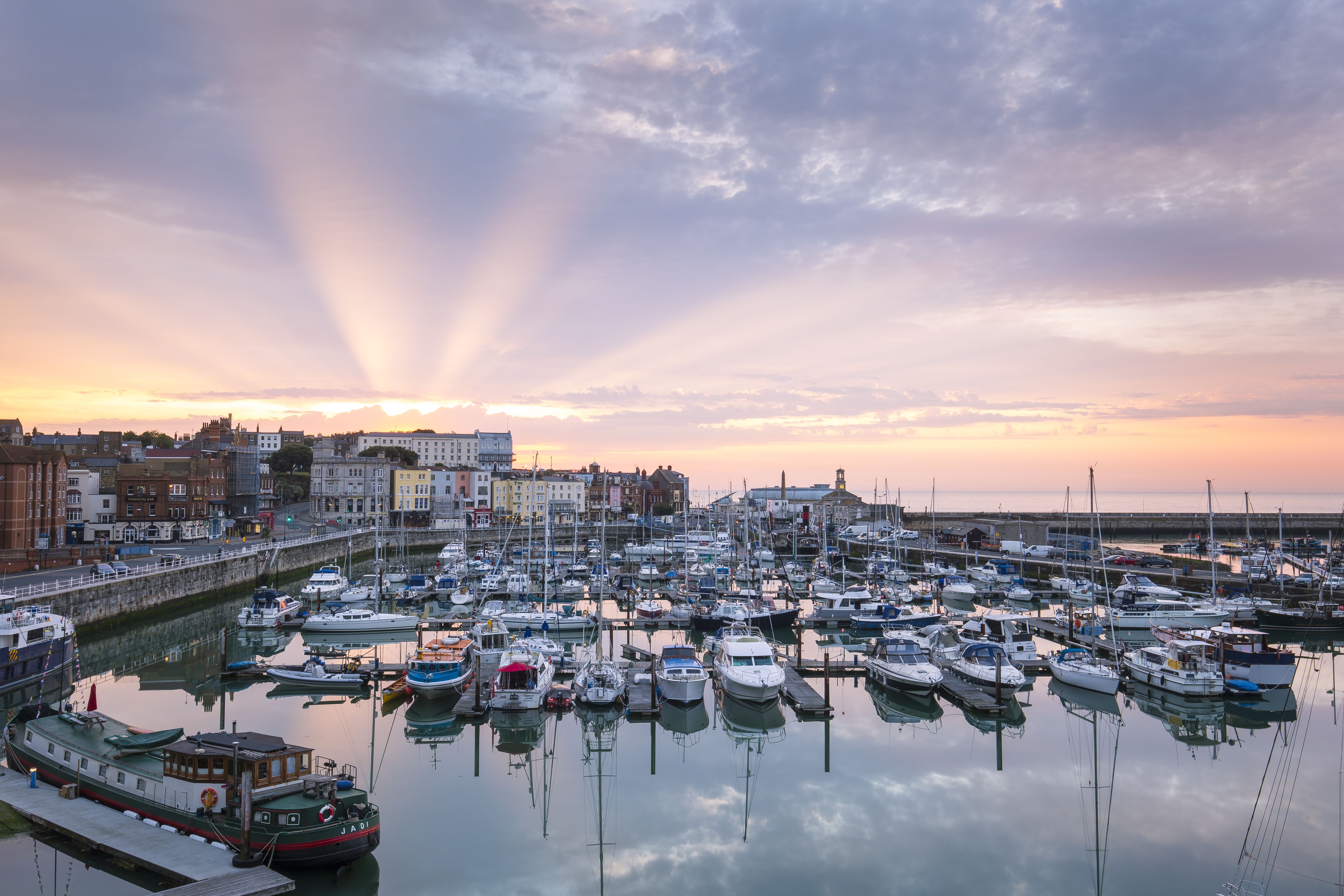 Beautiful Botany Bay
Possibly the most papped place on the Isle, this award-winning Seaside Award bay is nestled along the coast between Margate and Broadstairs, and an absolute must for instant photo gratification.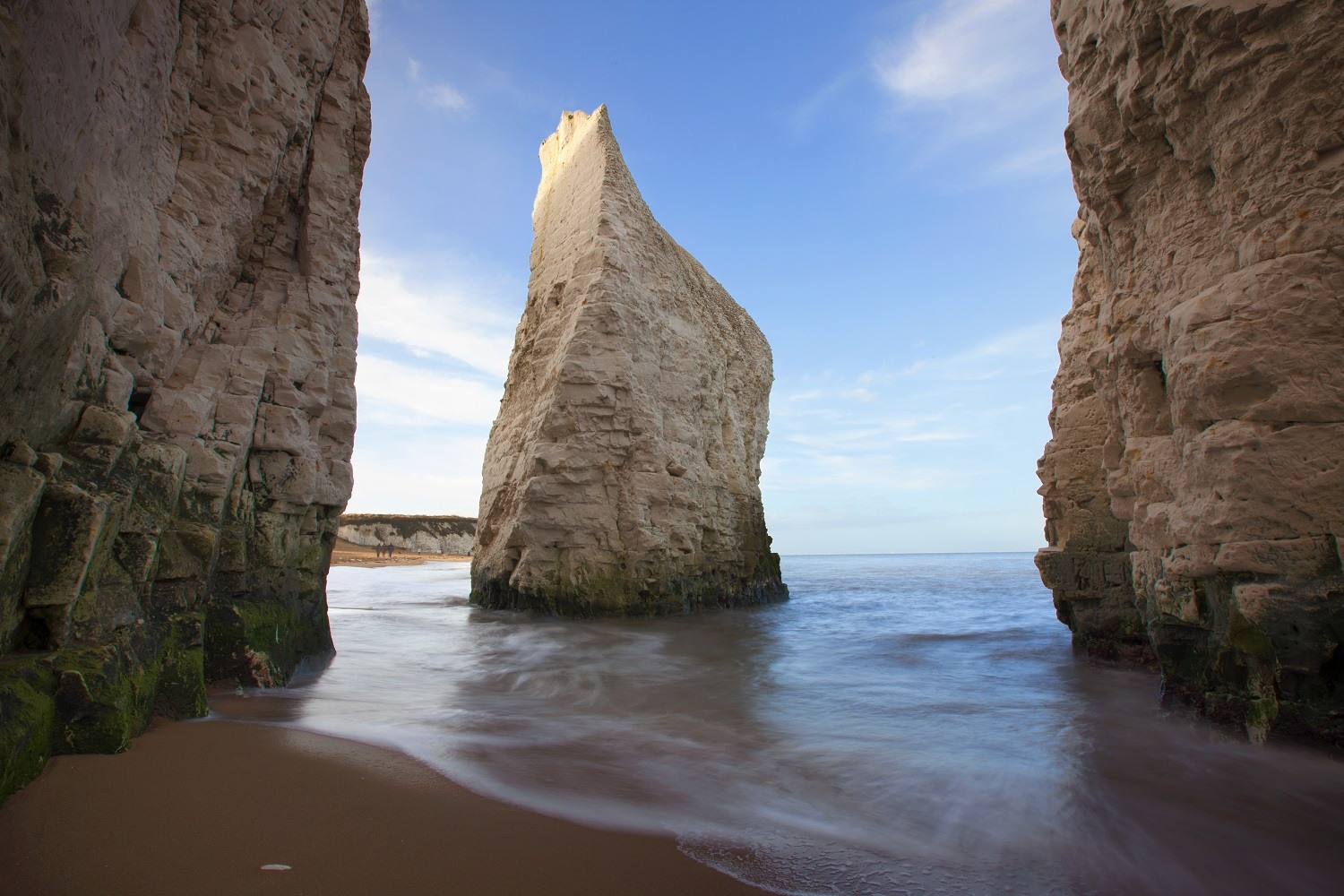 Kingsgate Bay
Stop off at Kingsgate Bay on the way to Broadstairs for a sweeping seaside vista (with or without a drone). This quiet bay is perfect for capturing coastal calm and exploring the chalk coastline and sea caves.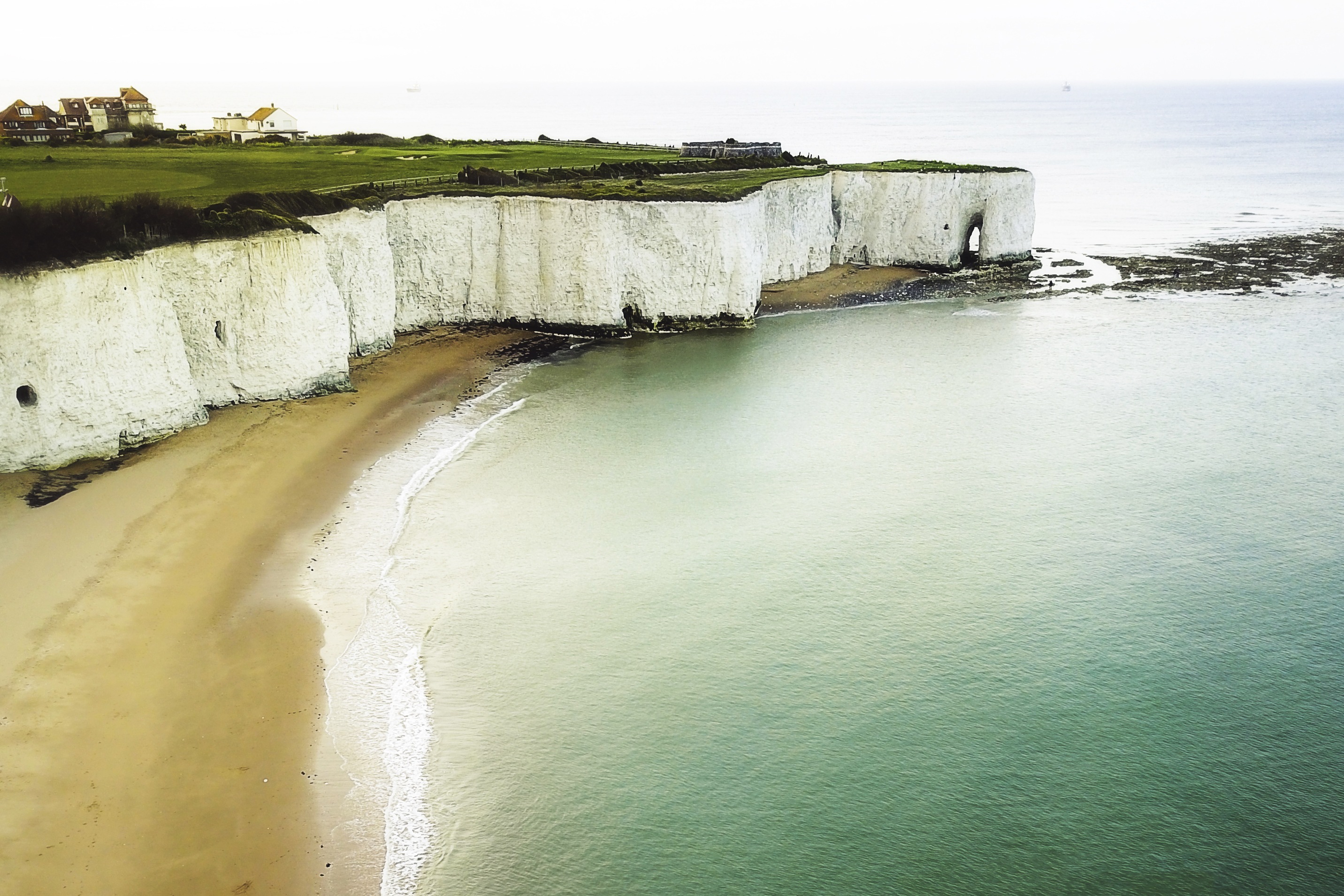 Beach-ready Broadstairs
Snap quintessential British seaside capers at Broadstairs, the Isle's charming historic town, loved by Charles Dickens and other literary heroes, and now a photographer's paradise.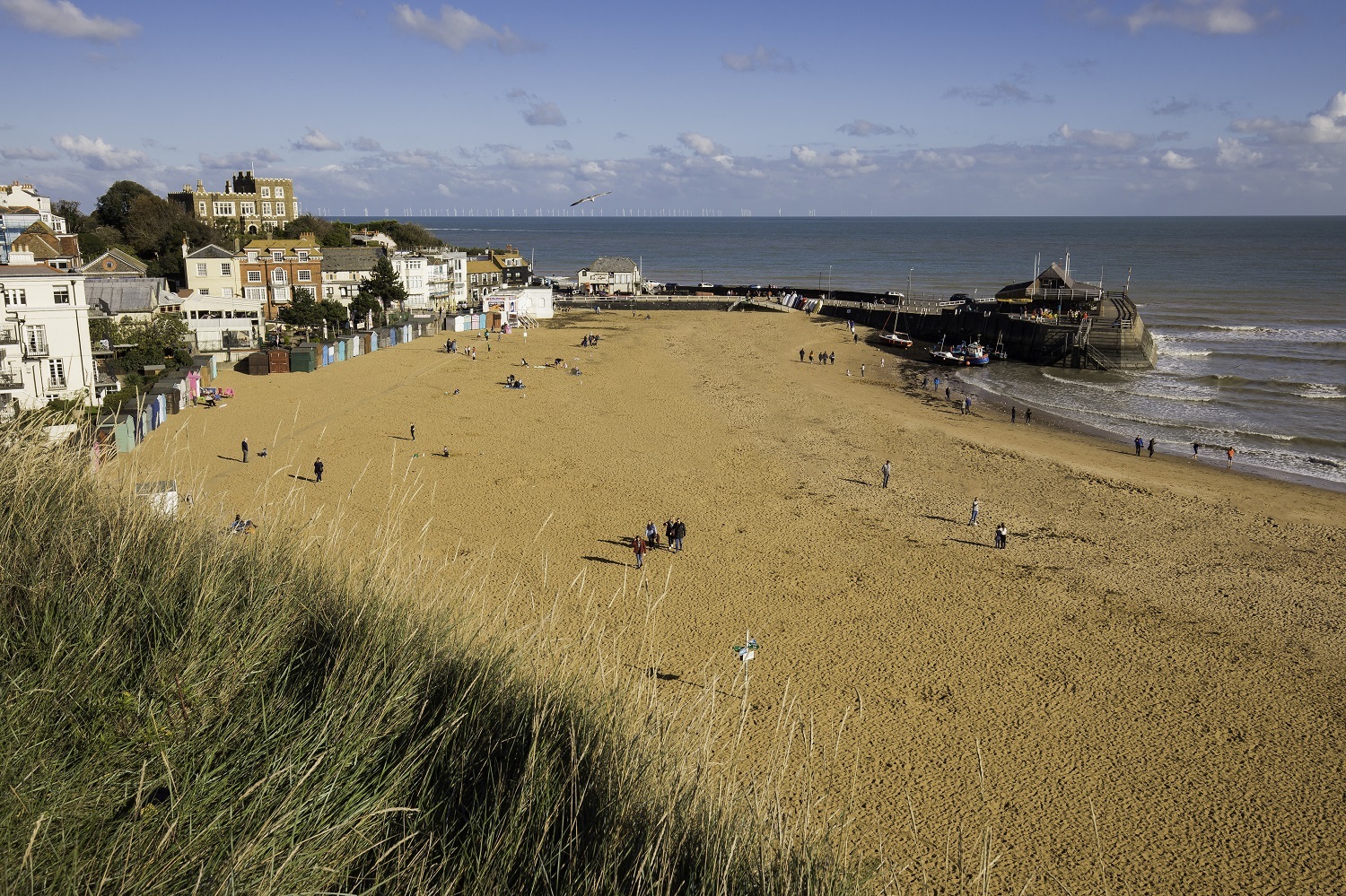 Natural delights
Reveal the natural wonders of the Isle's rockpools, image by image. You could even use one of our Coastal Explorer Packs at the same time to learn about the marine wildlife you can find here.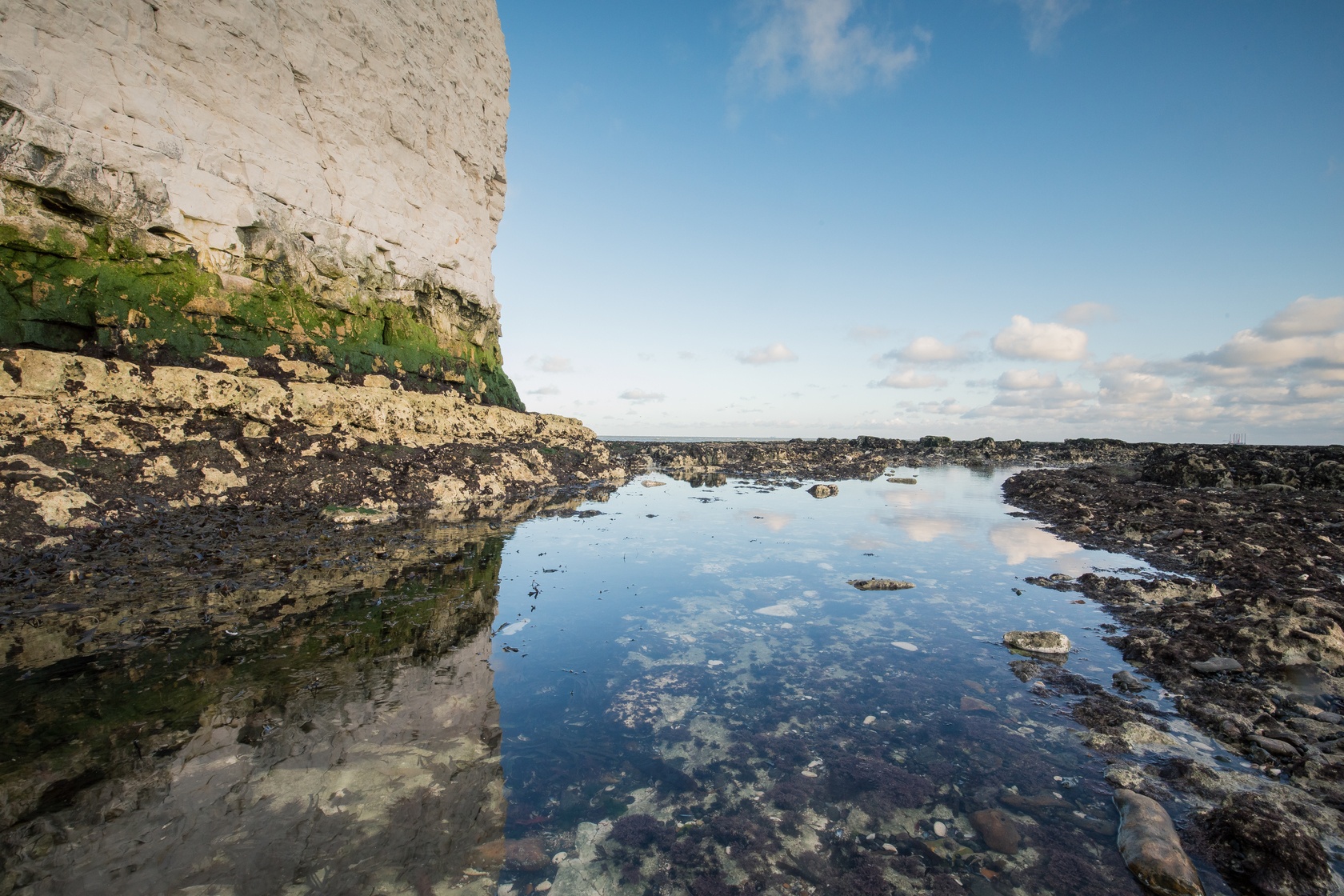 Awe-inspiring architecture
Steeped in heritage, the Isle is full of amazing buildings to feature on your feed, from Dreamland's iconic Art Deco cinema building to Turner Contemporary's contemporary art gallery. Taking us, and your feed, back in time, why not use Ramsgate's glorious Georgian streets to practise those architectural close-ups.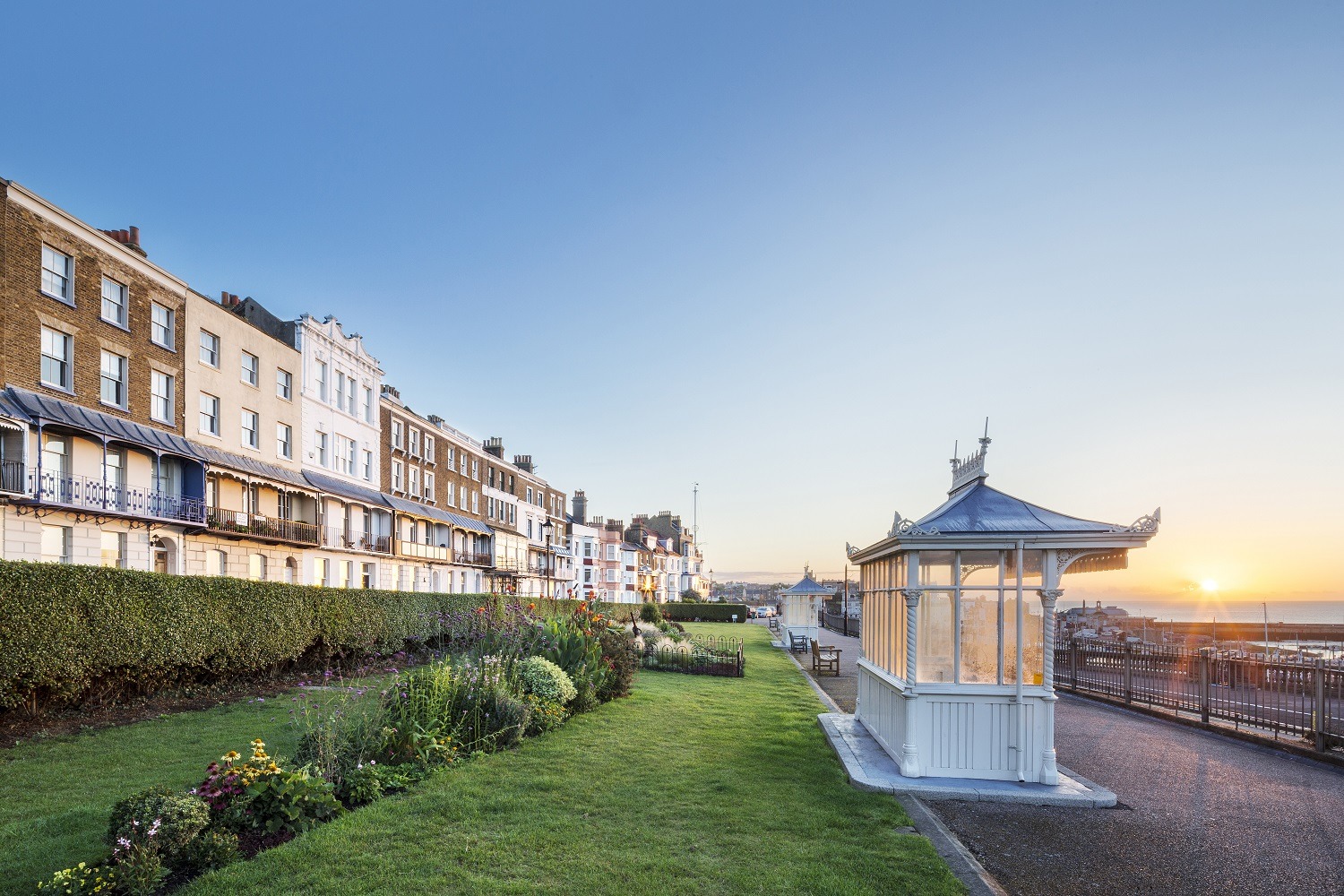 People watching places
Thanet is renowned for its gorgeous, sandy (and award-winning) beaches, but just a few steps away you can discover photo-worthy streets like this one in Margate Old Town. Full of artists studios, galleries, independent shops, cafes, restaurants and stunning Victorian and Georgian architecture, they have all the variety to make your images action-packed and people-filled.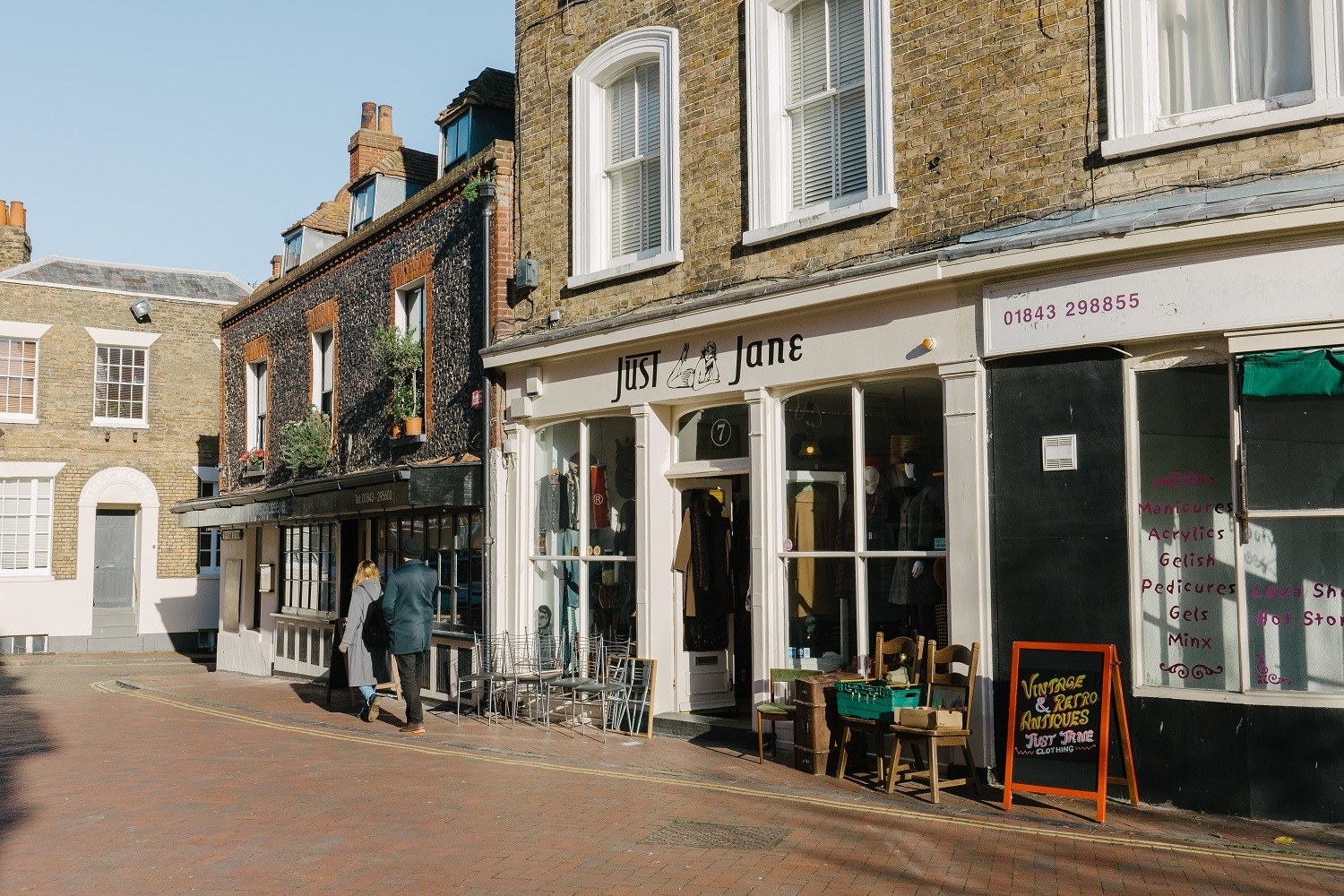 Picture pow-wow at Powell
Venture to the Isle's villages for some unexpected Insta inspiration, including Powell-Cotton Museum in Birchington. Explore the treasures collected by Major Powell-Cotton on his worldwide adventures, then make that feed a botanical beauty by capturing the seven acres of surrounding gardens.
Turner's Margate sunset
End your shoot with a mind-blowing Margate sunset. Immortalised by the artist JMW Turner as 'the loveliest in all Europe' - these skies possess the most unique light, and being on the corner of the East Kent coast, you can capture something to make your followers swoon and your soul fill with joy.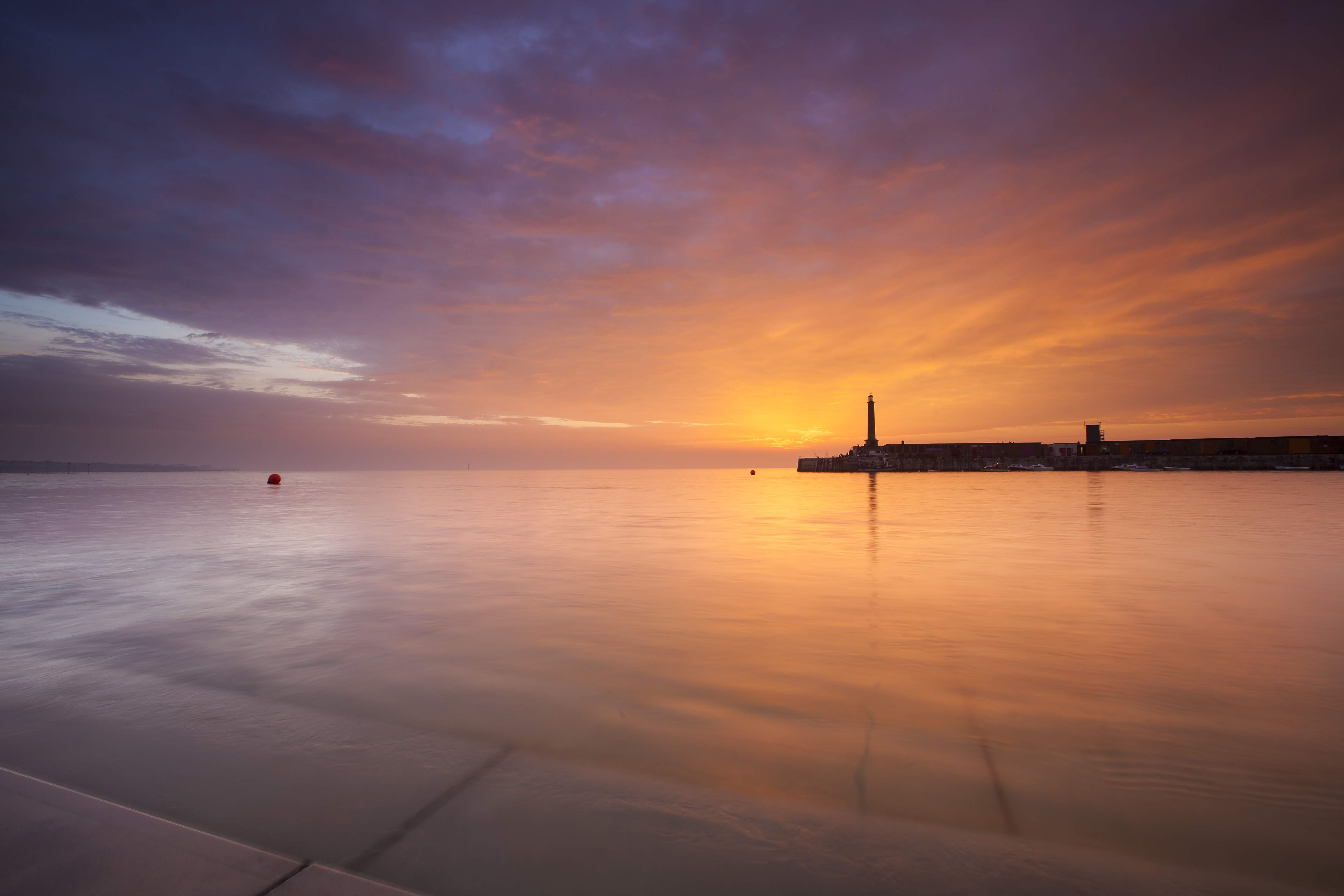 Share your Insta-worthy images with us by tagging @Visitthanet #VisitThanet.