Sun, Sea, Sand and Safety: Loving summer with the RNLI by Ellen Dean
RESPECT,PROTECT and ENJOY our beaches and bays. If you visit, please adhere to the Government guidelines and stay safe. Read more 
Whilst there are so many great things about summer at the beach, there are plenty of reasons to take great care whilst having fun. To be able to enjoy it in its entirety and as safely as possible, we've put together some helpful summer safety tips to take note of.....
On the beach!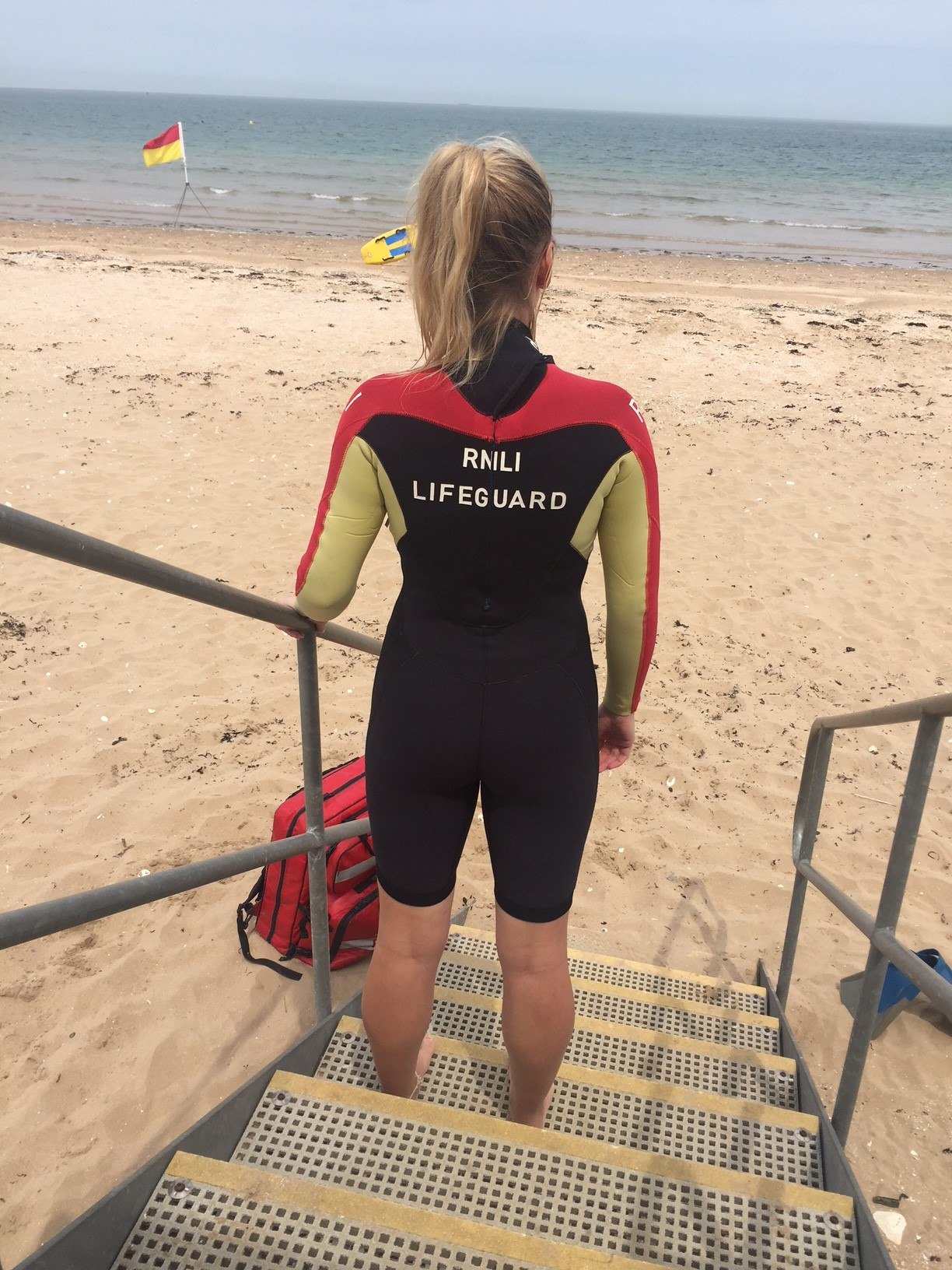 Look out for lifeguarded beaches
Once summer season kicks off, everyone's first instinct is to go to the beach. It's important to remember that you should always swim at a lifeguarded beach.
There will be RNLI lifeguard cover at the following beaches from 10am - 6pm 
From Saturday 29th May - Sunday 5th September

 

7 days a week cover

 

at Margate Main Sands,

 

Botany Bay, Joss Bay and Viking Bay, Broadstairs.

From Saturday 29th May - Thursday 8th July Weekends and Bank Holidays cover at Minnis Bay, West Bay, St Mildred's Bay, Westbrook Bay, Stone Bay and Ramsgate Main Sands 
From Friday 9th July - 5th September 7 day a week cover across Minnis Bay, West Bay, St Mildred's Bay, Westbrook Bay, Margate Main Sands,

Botany Bay, Joss Bay,

Stone Bay, Viking Bay and Ramsgate Main Sands 
Keep kids close
Kids love visiting the seaside, but because the beach is such a popular summer destination, they quickly get packed. It's very easy for children to get lost when exploring the beach, so it's important that you keep a close eye on them. In case you do get separated, make sure they have your mobile phone number about their person (options include writing on their arm in a Sharpie, or giving them a label to put around their wrist) and make them wear something that makes them identifiable. It's a good idea to take a photo of them on the day so that you can show a lifeguard should you need to. Tell your child to meet you at the Lifeguard Hut on the beach if they get lost, and to speak to a lifeguard if they ever need help.
Don't take the tide in your stride
With their golden sands and shallow shelving, the Thanet beaches are beautiful and exciting places to explore. However, there are a number of opportunities to get cut-off by the tide, which can and do catch people out. Notable places of potential danger in Thanet are between Botany Bay and Stone Bay. Make sure you know when high and low tide is before you go to the beach or ask a lifeguard if you're unsure.
Slip, slop, slap
Ultraviolet rays are the number one cause of skin cancer and can cause lifelong damage. In order to stay protected over the summer, make sure to slip on a shirt, slop on some sun cream with a minimum SPF of 30, protect your shoulders, head and eyes, stay hydrated, spend as much time in the shade as possible and slap on a hat!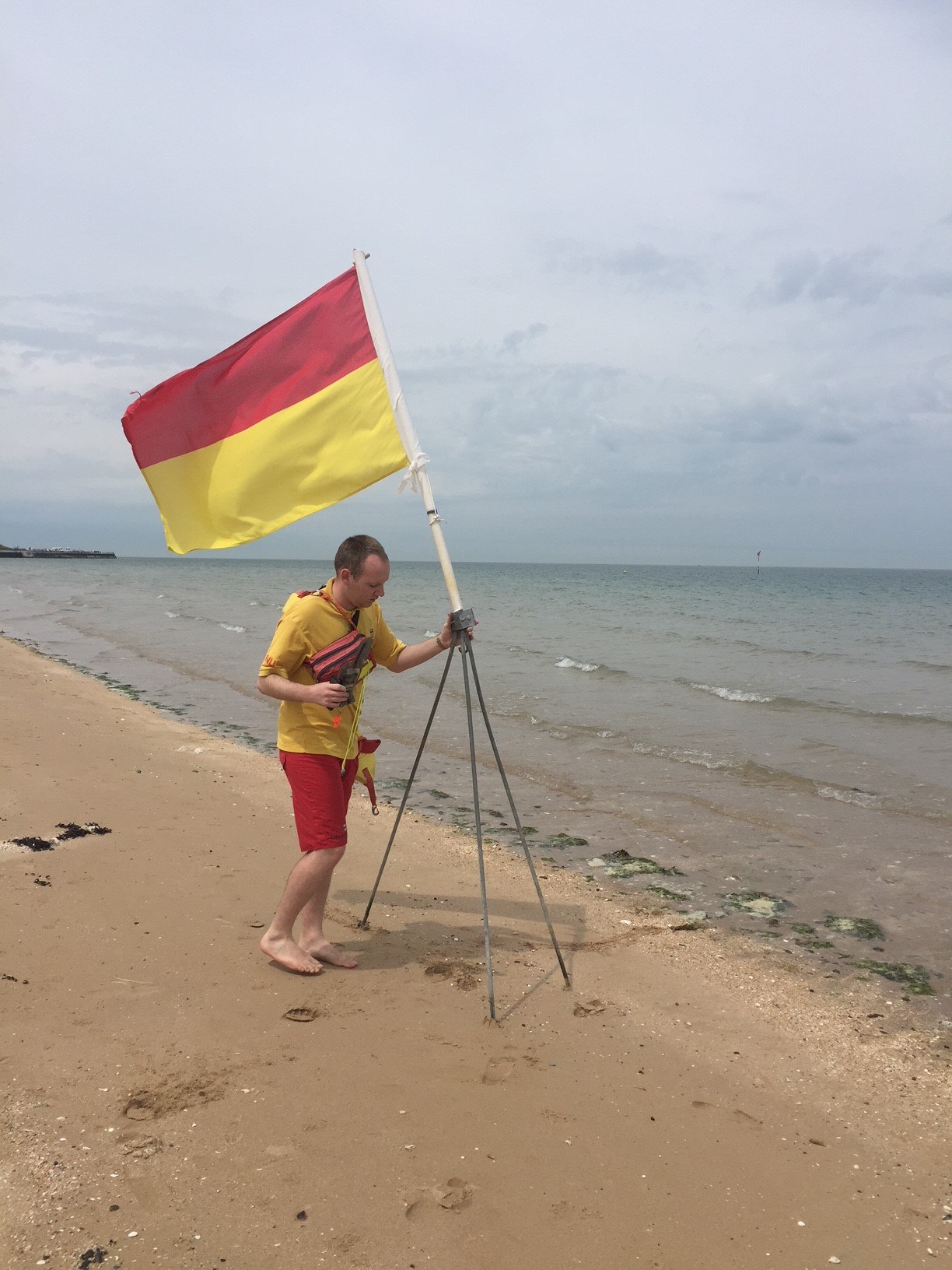 In the Water
We're fortunate in Thanet to have relatively calm waters, but it is crucial to always respect the water and never overestimate your abilities. Swimming in the sea is very different to swimming in a pool, and even the most confident swimmers can get caught out. Make sure to always swim between the red-and-yellow flags under the supervision of lifeguards and don't take inflatables out on the open water with you.
The climate will most likely be lovely and warm throughout the summer, but that isn't the case with the sea. Anything below 15°c is defined as cold water, and the average temperature for UK waters is 12°c. Cold water shock can steal the air from your lungs and leave you breathless in seconds. In order to best prevent it, enter the water slowly to allow yourself time to acclimatise. Should you find yourself suddenly in the water, make sure not to attempt to swim straight away; the cold water shock response will pass in sixty to ninety seconds. Relax and float on your back in a star shape so that you can catch your breath and keep calm as you call for help.

It is strongly recommended not to take inflatables out onto the water, as they are not designed for the ocean. They are especially dangerous during an offshore breeze, so if you see the orange wind sock flying it is definitely not a good idea to take an inflatable out.