Favourite haunt of a notorious smuggler
With its close proximity to mainland Europe and secluded, cave-ridden bays, smuggling was a way of life - and a major industry - for many along the Kent coast during much of the 18th and 19th centuries.
Thanet's smugglers openly carried arms, defied authority and bullied locals into supplying them with fodder and fresh horses. During 'The Battle of Botany Bay', tipped-off revenue men clashed with notorious smuggler Joss Snelling and his gang. Cutlasses, knives and boathooks were used in the bloody battles that saw Snelling lose 15 of his men.
Trivia Question
The word 'smuggling' is derived from the Norse word 'smjuga'. What is its literal translation? (Scroll down to reveal the answer)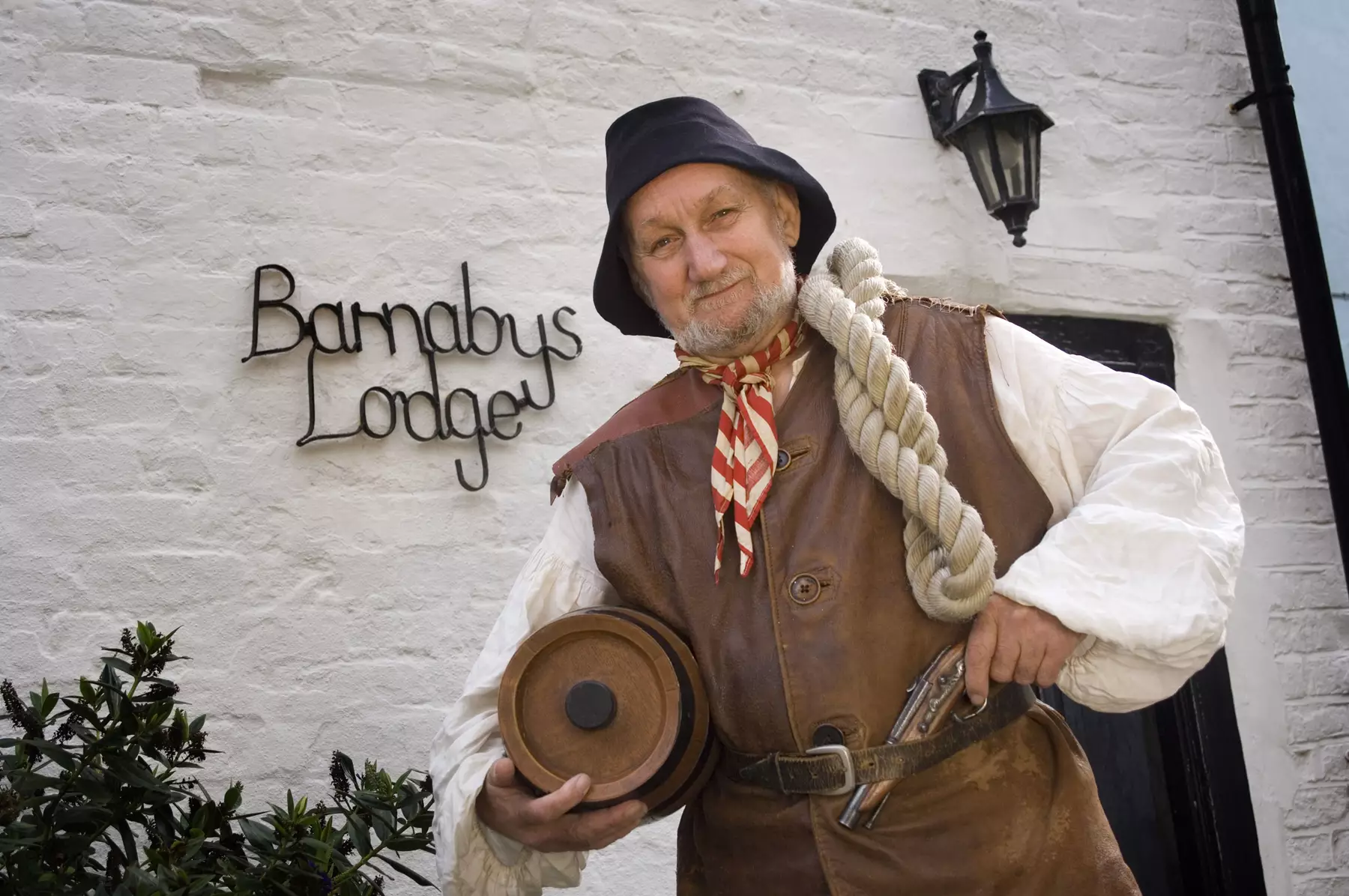 What came first?
Is this bay named after Joss Snelling, or did he take his first name from the bay? Either way, when the future Queen Victoria visited Broadstairs, Snelling was so notorious that he was introduced to her as 'The Famous Smuggler'!
The danger (or contraband) must have done Snelling good though. He lived to the ripe old age of 96 and was once fined £100 in 1830 - a huge sum - for smuggling when aged 89! Within 20 years the heady days of smuggling were over; faster boats and regularly placed coastguard stations made the revenue service far more efficient.
Listen to the tale of the infamous Battle of Botany Bay, Broadstairs, when Joss and his gang of smugglers were ambushed by the Excisemen. Few facts are known about this event so the story imagines the events that led to the skirmish and Joss's escape.
(Written by storyteller Steve Manning and Red Kite Environment).
Surfs up
Joss Bay is a popular spot for surfers. In winter it has especially good swells. Birds like to use either end of the available exposed beach too, depending on prevailing wind direction and disturbance.
The chalk wave cut platform here is part of the longest continuous stretch of coastal chalk in the country.
From here and further along to Kingsgate Bay and beyond, there are internationally-important sea caves, once used by smugglers. They are also home to rare sea cave algae communities.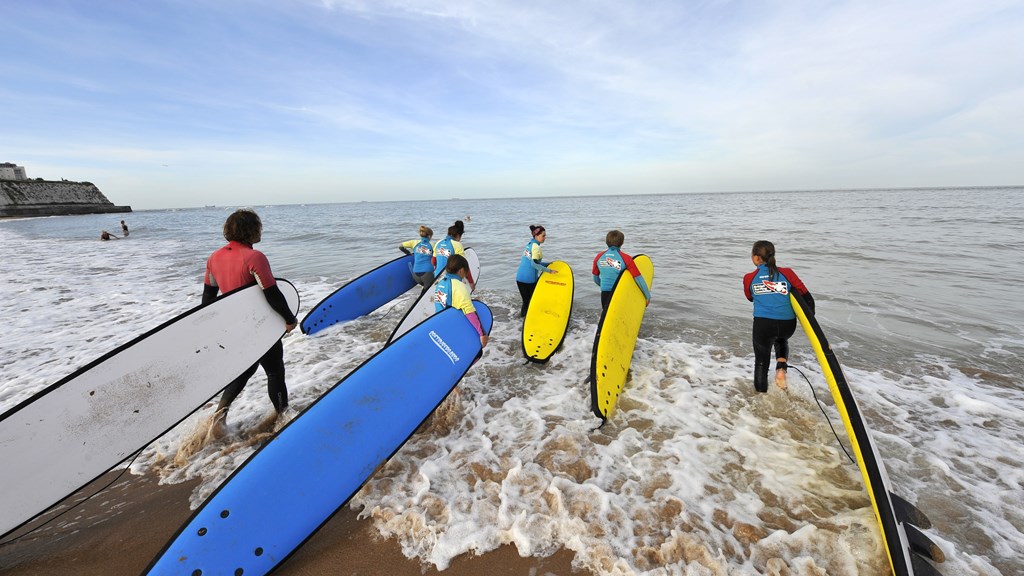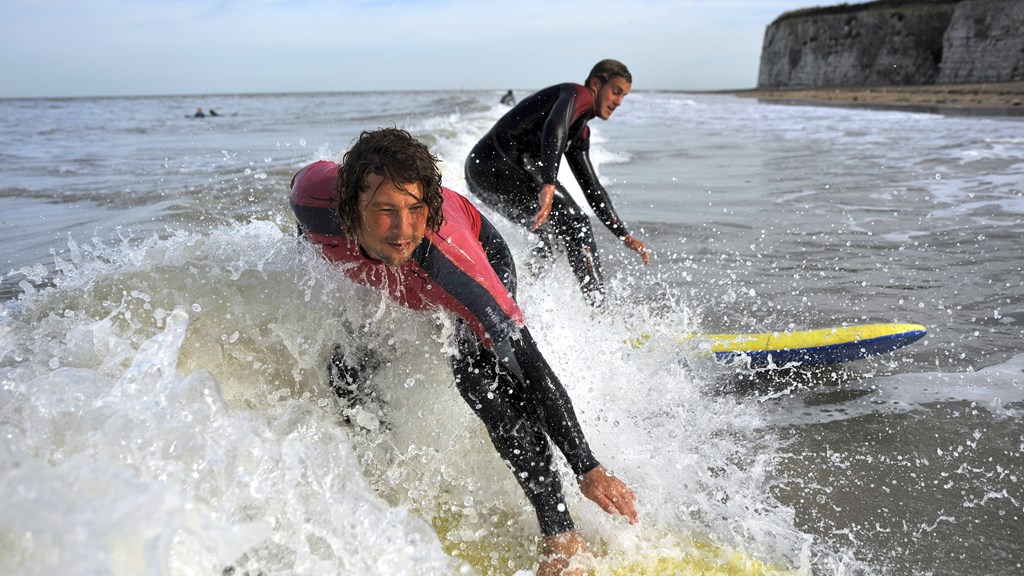 Interactive Map
Below is an interactive map of Discovery Points you can explore with friends and family. A red point shows your location. Start exploring by clicking the blue points of places and items related to the red point
Discovery Points
Explore More
Trivia Answer
'Smjuga' is Norse for 'to creep into a hole'!