February has that unmistakable glow, it may still be chilly but there is a warm feeling creeping in that St.Valentine brings. But you don't need a beau to be in love, people have been falling in love with our vast open skies, dramatic coastline, fresh sea air and unique identity for centuries. This is the perfect time to start your love story with this little corner of the Kent coastline and follow in some famous footsteps...
JMW Turner and his love for Margate...and a special lady named Mrs Booth!
Turner came to Margate as a young boy to attend school, studying on the aptly named Love Lane. A blue plaque commemorates the site. Having visited and studied in the town as a child, Turner became a regular visitor from the 1820s onwards. He declared that "the skies over Thanet are the loveliest in all Europe" and produced a number of works of Margate. It's this connection with Margate and Turner's radical approach to art that was the founding inspiration for Turner Contemporary.
But Turner had another love affair in Margate, with his landlady Mrs Sophia Booth. Turner lived at Sophia Booth's house between 1827 and 1847. After Sophia's husband Mr Booth died in 1833, Turner adopted the name Booth and lived at her guesthouse, becoming Sophia's long-term companion.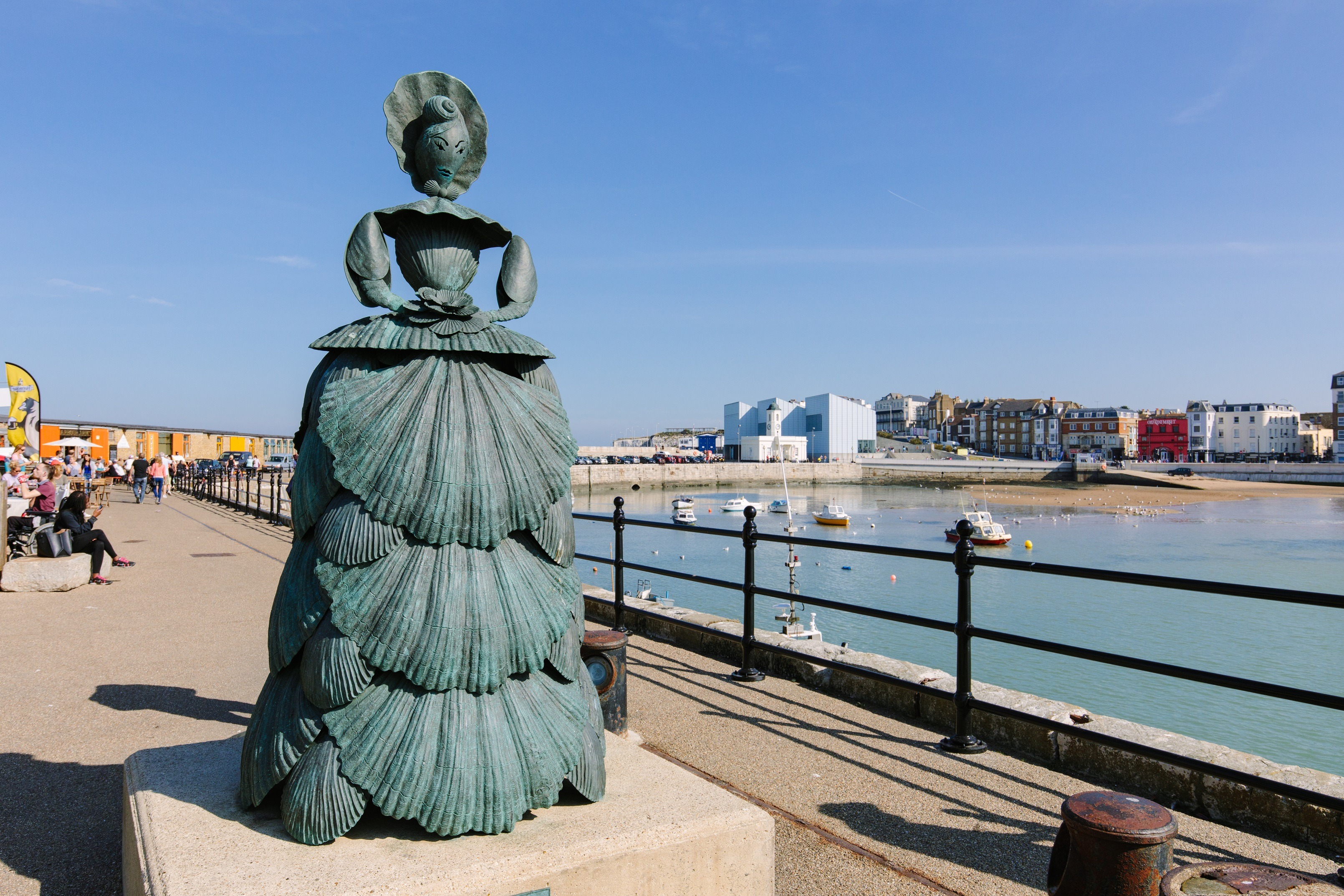 At the end of Margate's Harbour Arm stands a bronze shell lady, named after her, looking longingly out to sea, waiting for Turner to return or perhaps enjoying the memory of watching stunning 'Turner sunsets' together.  Make your own 'Turner sunset' memories and marvel at the stunning colours and reflections as the sun disappears into the sea, from a romantic restaurant overlooking the beach, with fish and chips on the Kings Steps, or on a promenade stroll. 
Tracey Emin and her love in Neon!
Tracey Emin, who was raised in Margate, declares her love for the town in bright pink neon. The installation, in her handwriting, states "I never stopped loving you". It is displayed on The Droit House, home to the Thanet Visitor Information Centre and shines brightly overlooking the Harbour. Emin has said "my neon was a show of love and affection for the place in which I grew up."
Dickens and one of his favourite holiday hotspots
Charles Dickens visited Broadstairs on a number of occasions, writing to friends of his affection for the place declaring 'You cannot think how delightful and fresh the place is and how good the walks', and found inspiration for some of his best loved stories here. He even wrote a short story about Broadstairs called 'Our English Watering Place'. Broadstairs certainly shares the love of Dickens with many places in the town playing homage to the man and his stories, including Dickens House Museum, Bleak House and The Old Curiosity Shop.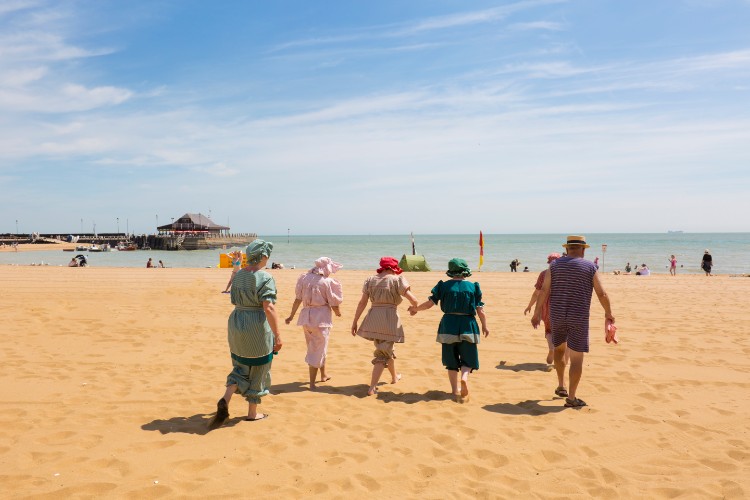 Explore more of Dickens and his love of Broadstairs this year as 2020 marks the 150th anniversary of Dickens' death. The town will be hosting its annual Dickens Festival in June, with reenactments, readings, parades and costumed characters - you too can see why Dickens was in love with Broadstairs.
Augustus Pugin and his Church
Pugin is most famous for designing the tower for "Big Ben," and the interior of the Houses of Parliament in Westminster. In the mid nineteenth century he created his own personal project on Ramsgate's West Cliff, his home The Grange and St Augustine's Church.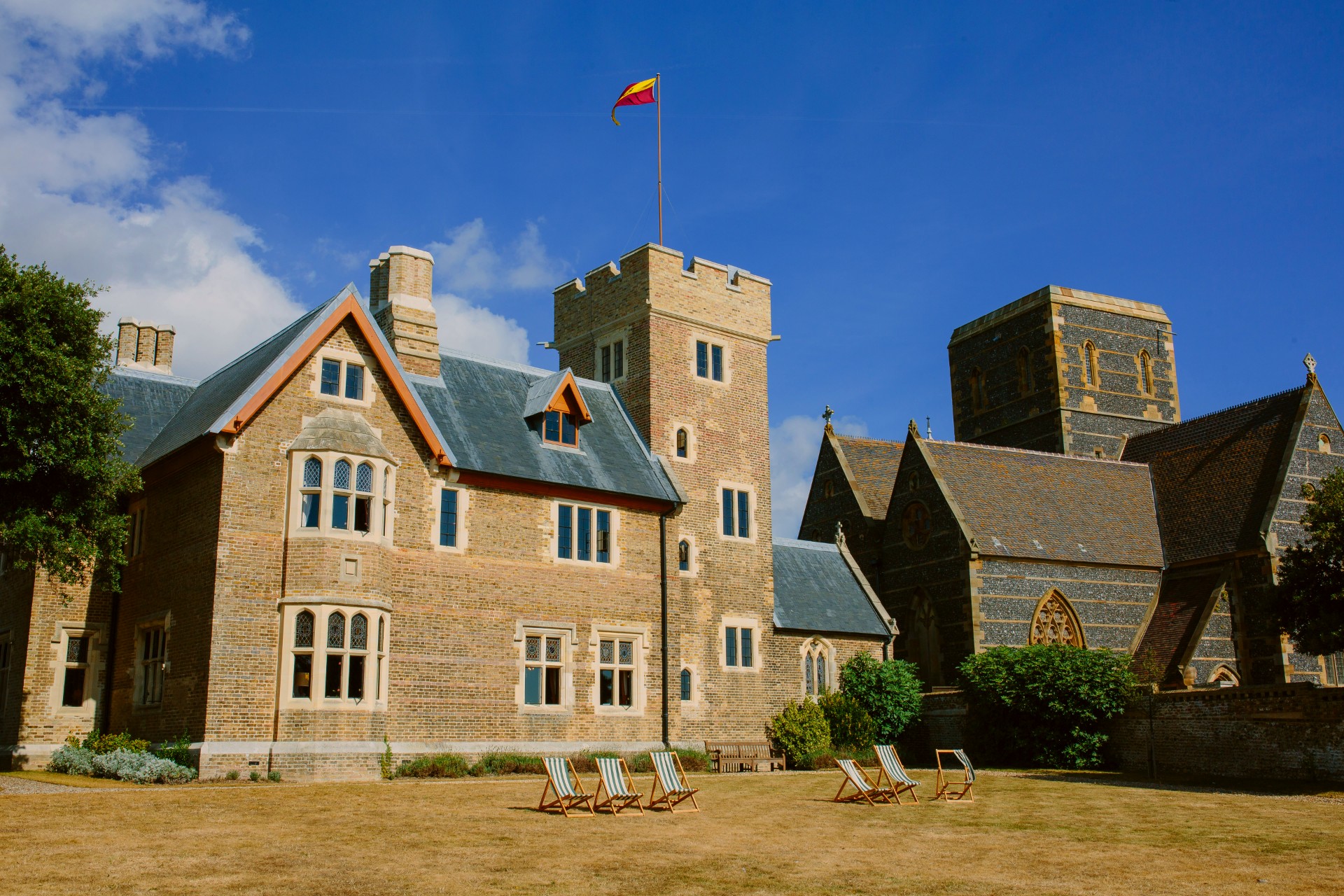 These were his most beloved works and he said that this building was the perfect model of his 'true principles' of architecture calling it "my own child." Today Ramsgate is renowned for its stunning architecture, gothic and regency. For any lovers of architecture, design or Pugin - Ramsgate is THE place to fulfill this desire and follow in his footsteps.