The Isle of Thanet is attracting big and exciting names from the world of tv, cinema and music as it increasingly becomes a top location for filming. It's easy to see why, with our 19 miles of coastline and heritage attractions, all nestled amongst our traditional villages and vibrant art spaces. Prior to the COVID-19 outbreak and current government restrictions, we spoke to Filming and Communications Officer for Thanet District Council, Sharon Kelley to find out which famous faces have been visiting the seaside and why our Isle is a top place for location managers
"I have been doing this role for over 10 years and have been lucky enough to work with a huge range of production companies who have worked on some amazing TV programmes, films, photoshoots and adverts.

My main function is to facilitate filming in the area. This involves assisting with things like finding locations, suggesting accommodation options, and putting location managers in contact with local businesses in order to fulfil their weird and wonderful requests.

My role entails being that someone 'on the ground' who knows the area, how things work and who can advise location managers on what they need to know before they come and film here. I wish I had £1 for every time I had to explain the tides and when it is suitable to film on the beach!"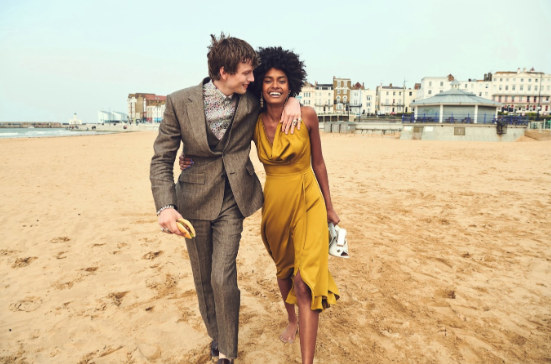 What is it like to do your job?
Most of the time, especially in the summer, I think I have the best job!. I get to show crews some of the most beautiful parts of the district, including our glorious beaches. Winter time is obviously more challenging, especially when we have the wind and rain to contend with. I have to be very adaptable as weather plays a huge part in filming schedules. During the colder and more temperamental months weather-wise, we often have to change plans at very short notice!
What do you like most about your role?
Meeting interesting people and 'celebrities' who are working on various projects is definitely a highlight! I've been lucky enough to spend time alongside some really big production teams - including those who worked on The Batman series and the James Bond films. When they sing the praises of the area, I feel a huge sense of pride.

I enjoy the challenge of the role - finding the right location, or finding someone who can help a production crew with their more obscure requests is also rewarding. For example, finding a livery stable with a horse that would eat a dress made of grass that was being worn by a singer - certainly not a request you get every day!

I really enjoy when directors and screenwriters of independent films, who have limited budgets, have a vision to film here and personally seek my advice and opinion on where they could shoot. It is fantastic to work with them from day one and to then see their films screened at international film festivals and know that I have contributed in some way.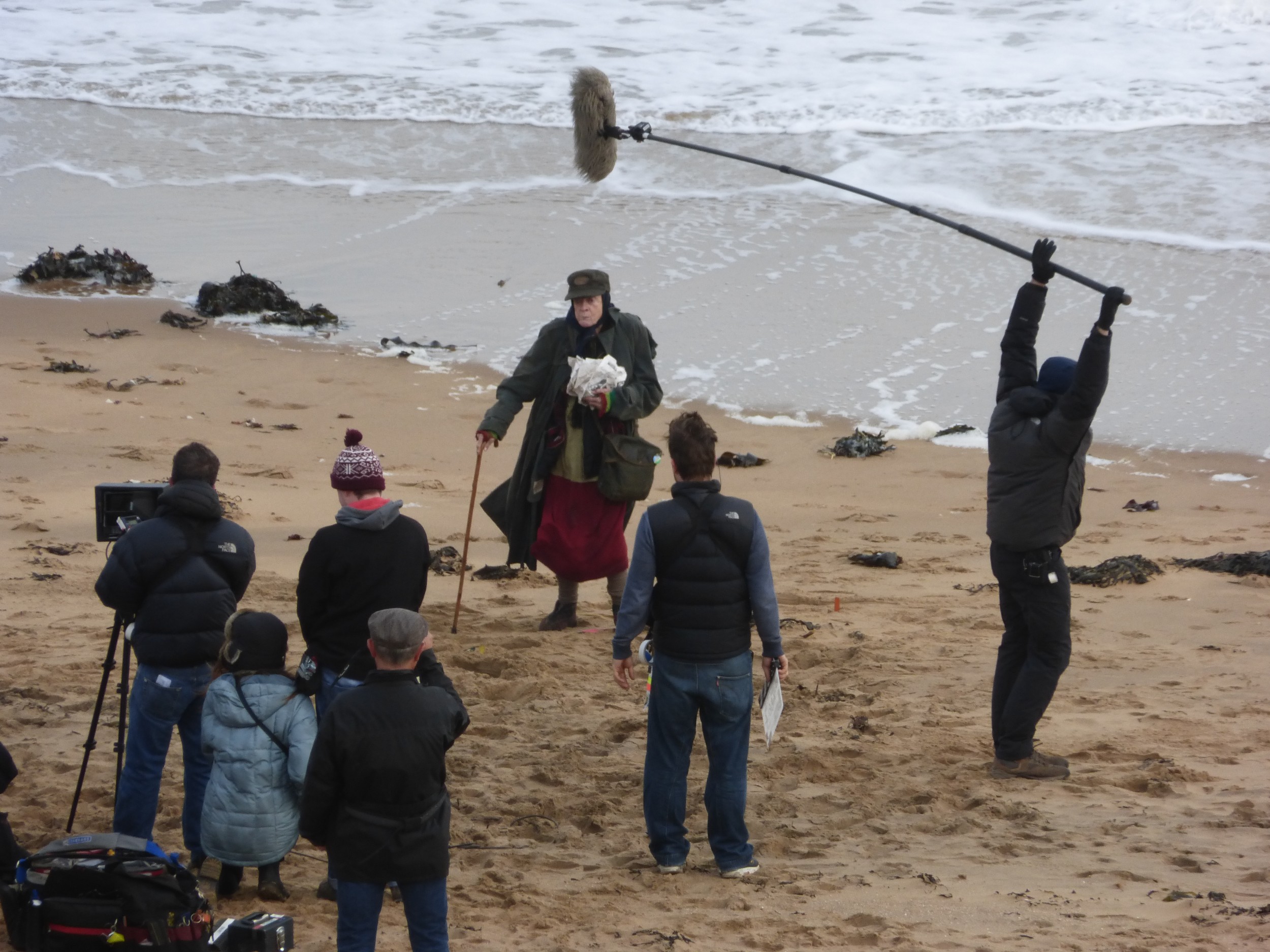 What attracts location managers to Thanet?
Our coastline is most definitely the main attraction. Beautiful sandy beaches in close proximity to London is a huge draw. The ease of accessibility from London from a time and cost perspective cannot be underestimated.

I have often been told that Viking Bay films particularly well due to its horseshoe shape. We have many repeat customers - lots of location managers come back time and time again. They get to know the area and some have even bought places to live or holiday in Thanet.
What types of things have been filmed here, what photoshoots have taken place?
We've had a whole host of things filmed in Thanet, a flavour of them include:
Films - Lady in the Van, Juliet Naked, Sulphur and Whites, King of Thieves
TV Programmes - Eastenders, The Tunnel, Edge of Heaven, Two Weeks to Live
Music videos - Emilie Sande, Rick Astley, Shaun Mendes
Photoshoots - Tatler, Vogue, Grazia, Harper's Bazaar, Style Magazine, Vogue China, Vogue India, GQ, Esquire
TV/Online Adverts - Facebook, McDonalds,

Cadburys Twirl

, SEAT Ibiza
Male fashion is becoming increasingly popular recently and we are getting a lot more requests for editorial features which photograph various celebrities and use spots in Thanet as a backdrop. We've just had an Esquire shoot at Walpole Bay with actor George Mackay - he is one of the stars of the film 1917, which was released in January 2020.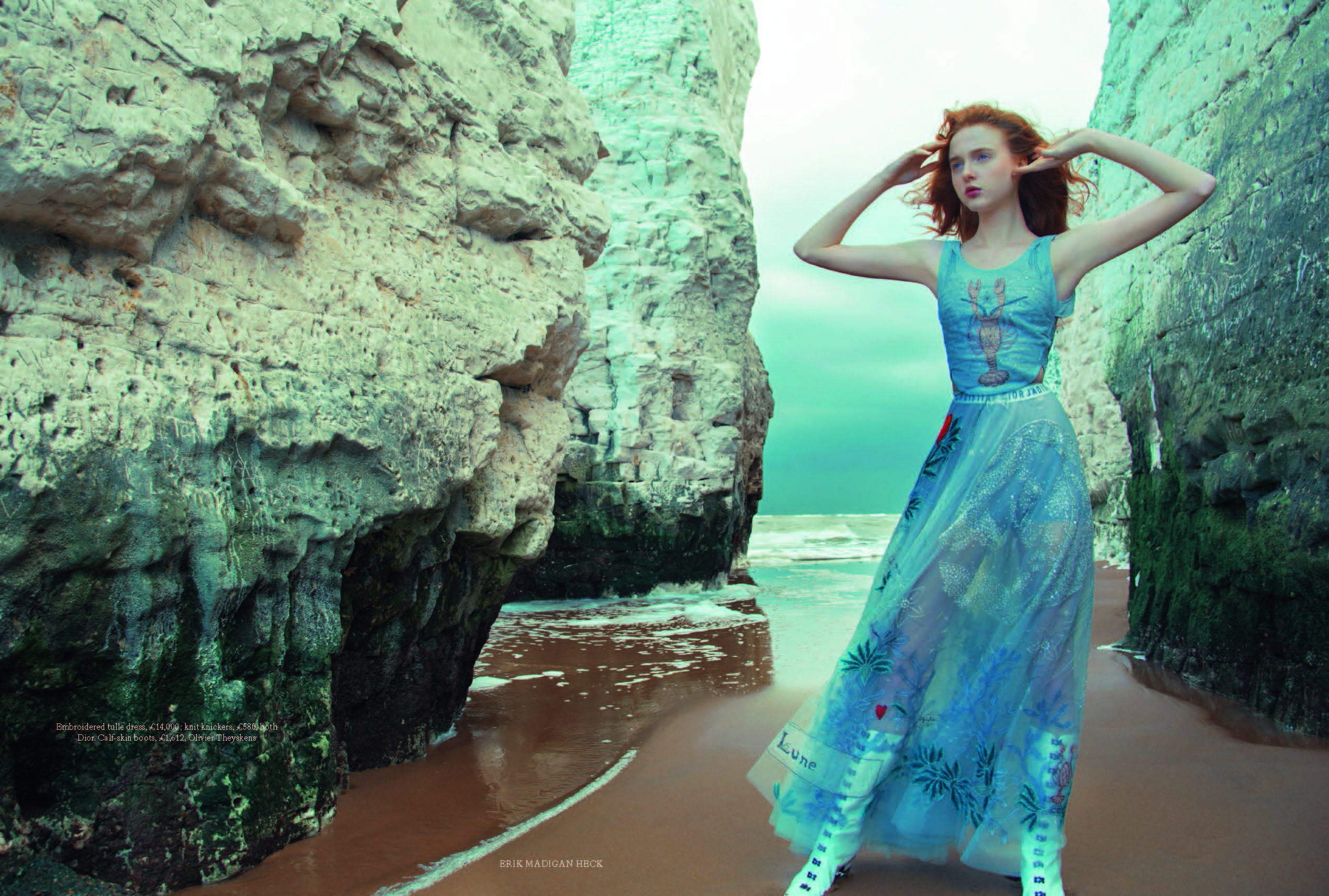 Which are the most popular spots?
Without a doubt Botany Bay is one of our most requested spots to film at. It is also the most recognisable when we see the photos or films afterwards. Margate beach, Turner Contemporary, and Dreamland have been used more and more frequently too. Margate's popularity is certainly growing as a result of having such great locations all in close proximity!
The Port of Ramsgate is also well used as it provides a large enough open space for crews of hundreds of people. Its buildings can also double as airport arrivals lounges. In the past, it has stood in for Tehran airport and Calais ferry terminal!
What do the film crews say about the area?
We have amazing feedback from production crews. They often say they will come back at a later date with their family as the area has so much to offer. Many say that they didn't realise how close to London the Isle of Thanet is and how nice it is.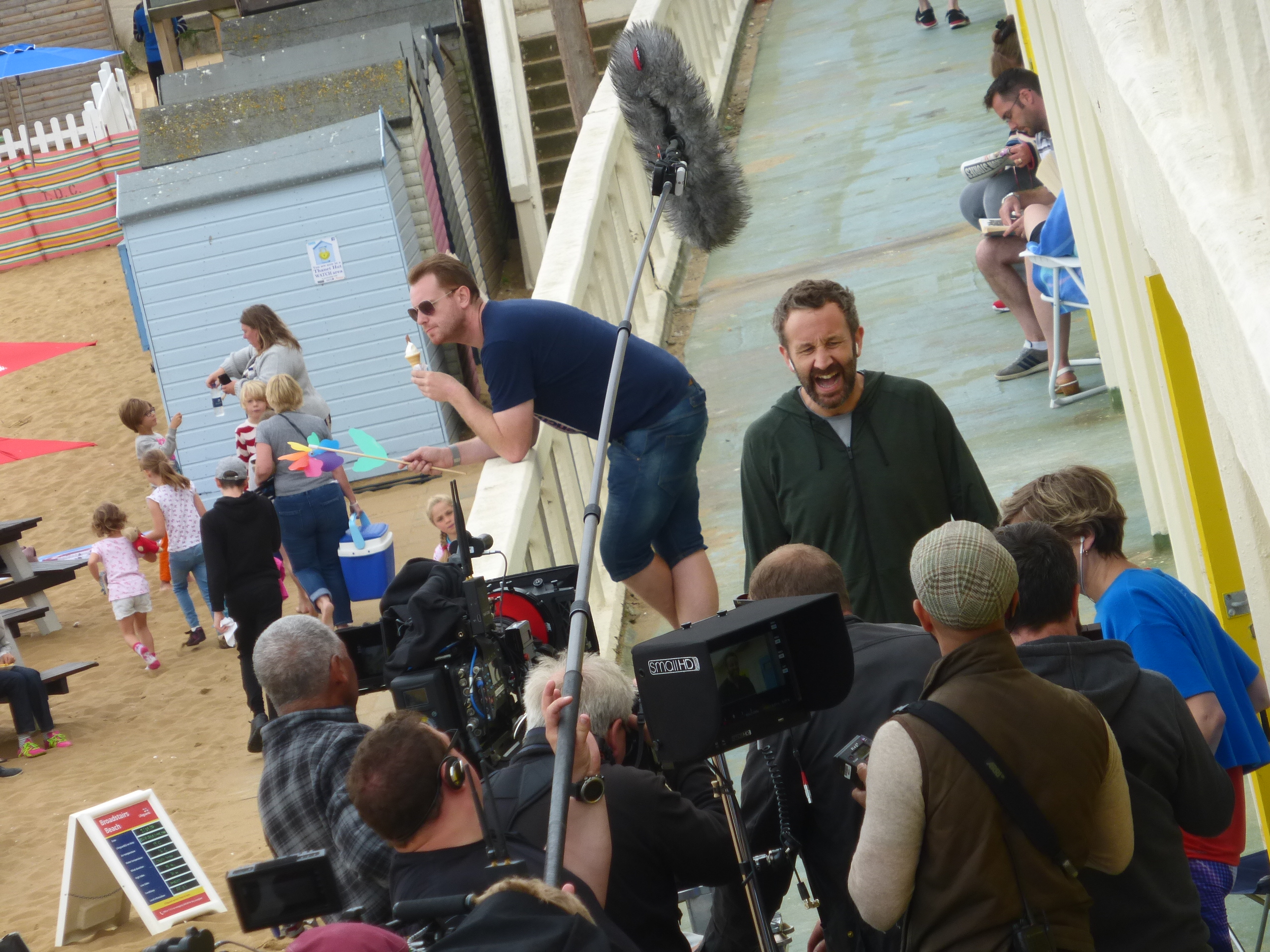 Out of all the filming and photoshoots that have taken place - do you have any favourites and why?
Spending the day with Len Goodman and Gyles Brandreth - who were filming 'Holiday of my lifetime' - was a definite career high. They reminisce about Broadstairs during the programme and it was fascinating to hear them talk. They were the most approachable pair of 'stars' who were happy to speak to members of the public as they were doing the filming.
There are a few location managers who I enjoy working with. The latest crew for 'Third Day' were particularly friendly. They had a challenge filming in December due to James Bond commitments but treated this filming with exactly the same amount of importance though and were true professionals to deal with.
Are there any big films due out that have been filmed here? Which actors are in it? When is it due out?
We're always bound by confidentiality clauses when filming is arranged, especially if any high profile celebrities are involved. Similarly, until announcements are made about what the filming is, we still have to keep quiet...even if members of the public spot them while the filming is taking place!

Sulphur and White (a feature length film) was filmed two years ago and came out at the end of February 2020. It was shot in Kingsgate and even after a couple of years I can still remember all the organising it took! Also, a Sky Italia series called Devils should be out soon which stars Patrick Dempsey.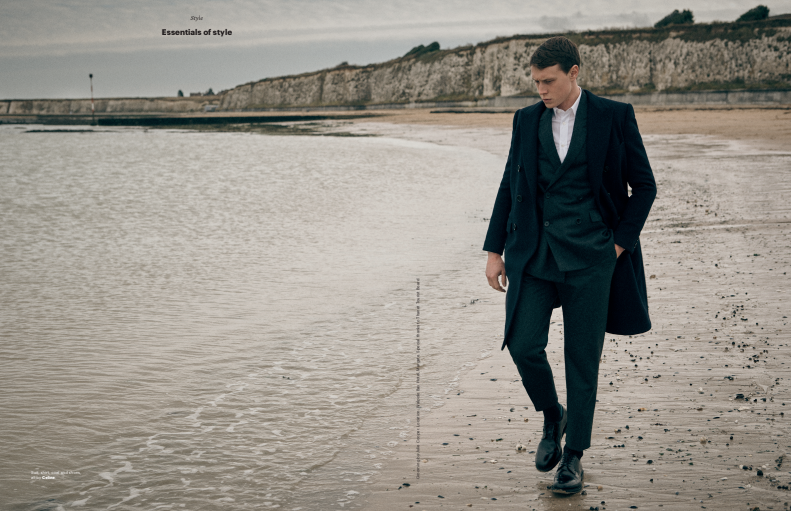 What are your aspirations for filming in Thanet?
I've always said that I would like a Hollywood film. It would be fantastic to have a super high profile and high value film here. We have had several requests in the past but we are often limited due to the size and scale of the film. We have had people wanting to film and bring with them 2,000 extras for just one scene, which would be very difficult to facilitate.
What is the value of filming to the area?
Filming in Thanet has definitely increased in the past few years. It's difficult to put a specific value on it but the amount of extra people it brings into the district has a significantly positive impact on the area.

The benefit to the local economy can be huge. For example, if a crew of 100 come and stay overnight, they then will stay locally, eat in local restaurants and get to know the area.

Interest in filming in Thanet continues and I'd estimate that last year (2019) we assisted with around 100 days plus of filming, which was a record. Here's to 2020 and breaking that target!