You don't have to be in a band or a music lover to rock out when you visit Margate, Broadstairs and Ramsgate. We have great music, gigs and festivals of course (restriction permitting), but we also have rock pools and underground caverns aplenty, plus some of the oldest rock formations and chalk cliffs in Britain, all ready for you to turn your seaside trip into a marine exploration.
Head banging stats
First things first, let us wow you with some staggering stats about the Isle of Thanet's coastline:
Our coastline represents 20% of the UK's and 12% of Europe's coastal chalk and it is the longest continuous stretch of coastal chalk in Britain!
The whole of the Thanet coastline is designated as part of the

'North East Kent European Marine Sites'

covering a number of international nature conservation designations
There are around 250 hectares of intertidal chalk reef, which is home to an array of shorelife, from the white bivalve 'piddock' shells – which entomb themselves for their life there – to seaweeds and vibrant rockpool life.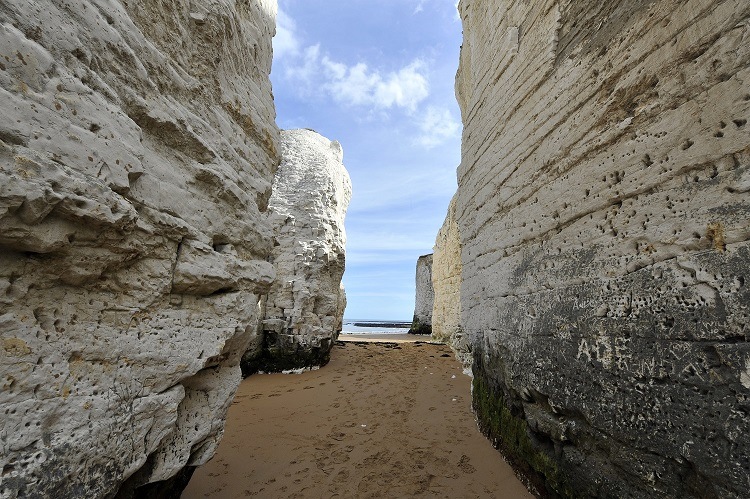 Coastal Explorer Packs
What better way to start your marine exploration than with an activity pack full of the equipment and know-how for you to become a marine detectorist? Discover our rich heritage stories and natural coastal designations, learn essential explorer skills such as how to make a sundial and use a compass, or delve into the bag for the marine identification gear and become a real rocky shore researcher. Everything you need is in our Coastal Explorer Packs, which are just £5 to hire, and contain enough resources for at least half a day of awesome adventure.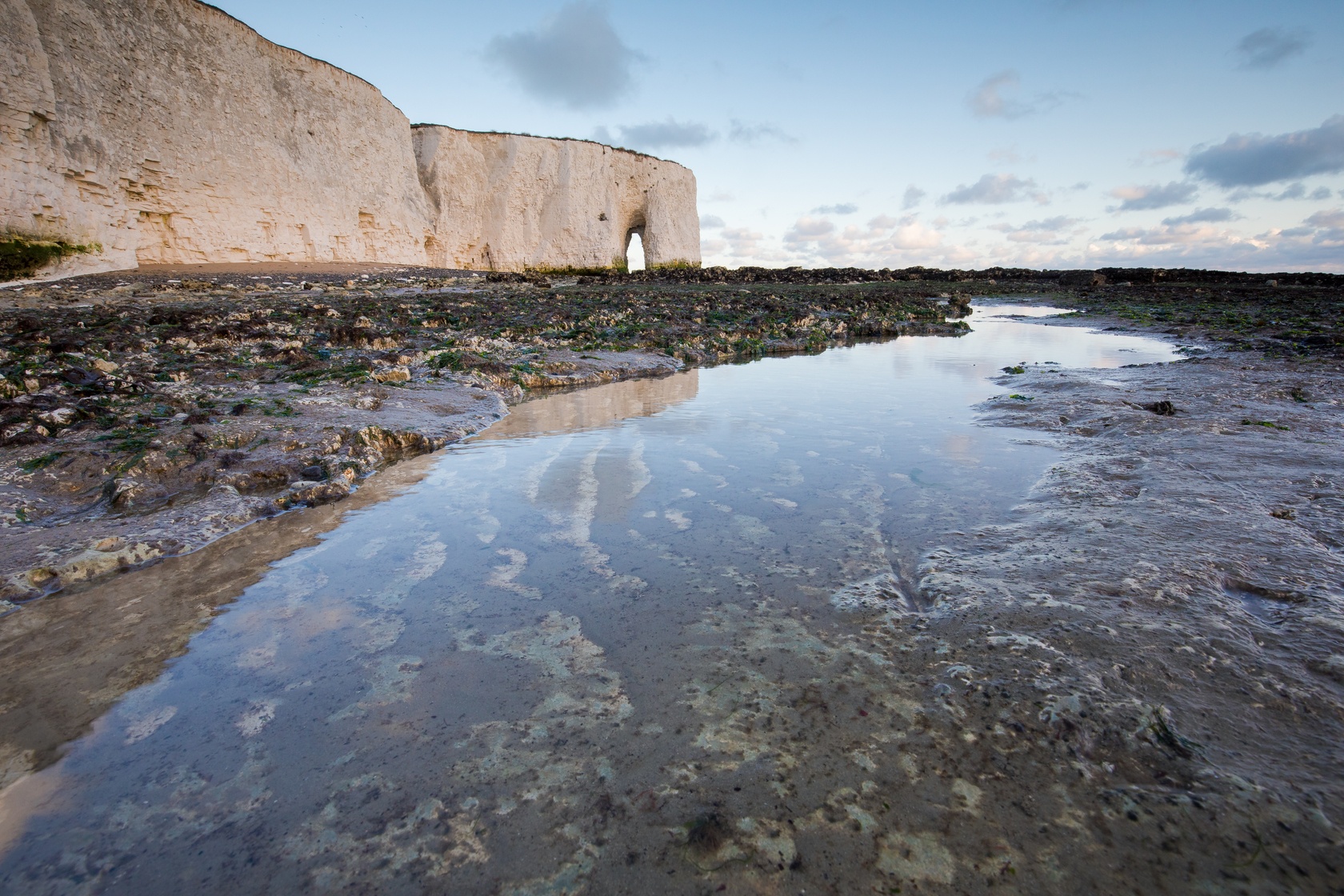 Rock-pooling
Don't just visit the beach, uncover our coast's wondrous marine configuration and wildlife.
Rock pooling is a favourite family seaside pastime (and it's free!) - grab your bucket and spades and get spotting the crabs, crustaceans and fishes that live in our ocean, gaze at the mind-boggling rock formations and use your Coastal Explorer Pack to explore beneath the waves or go online to watch a Seashore Safari with the Thanet Coast Project. Discover wheelchair-accessible bays via the Beach Within Reach charity.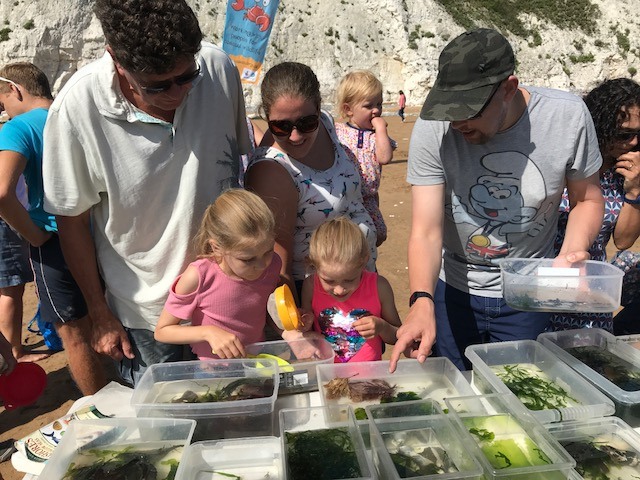 Seashore Safaris
Grab your wet shoes or wellies and get ready for a rocky seashore safari trip with the Thanet Coast Project. These events take place throughout the summer (July and August), across our many bays, providing hours of fun for all the family (and especially 4 to 11 year olds). Get booked on early to avoid disappointment as limited spaces. For dates, times and locations head to the Thanet Coast Project website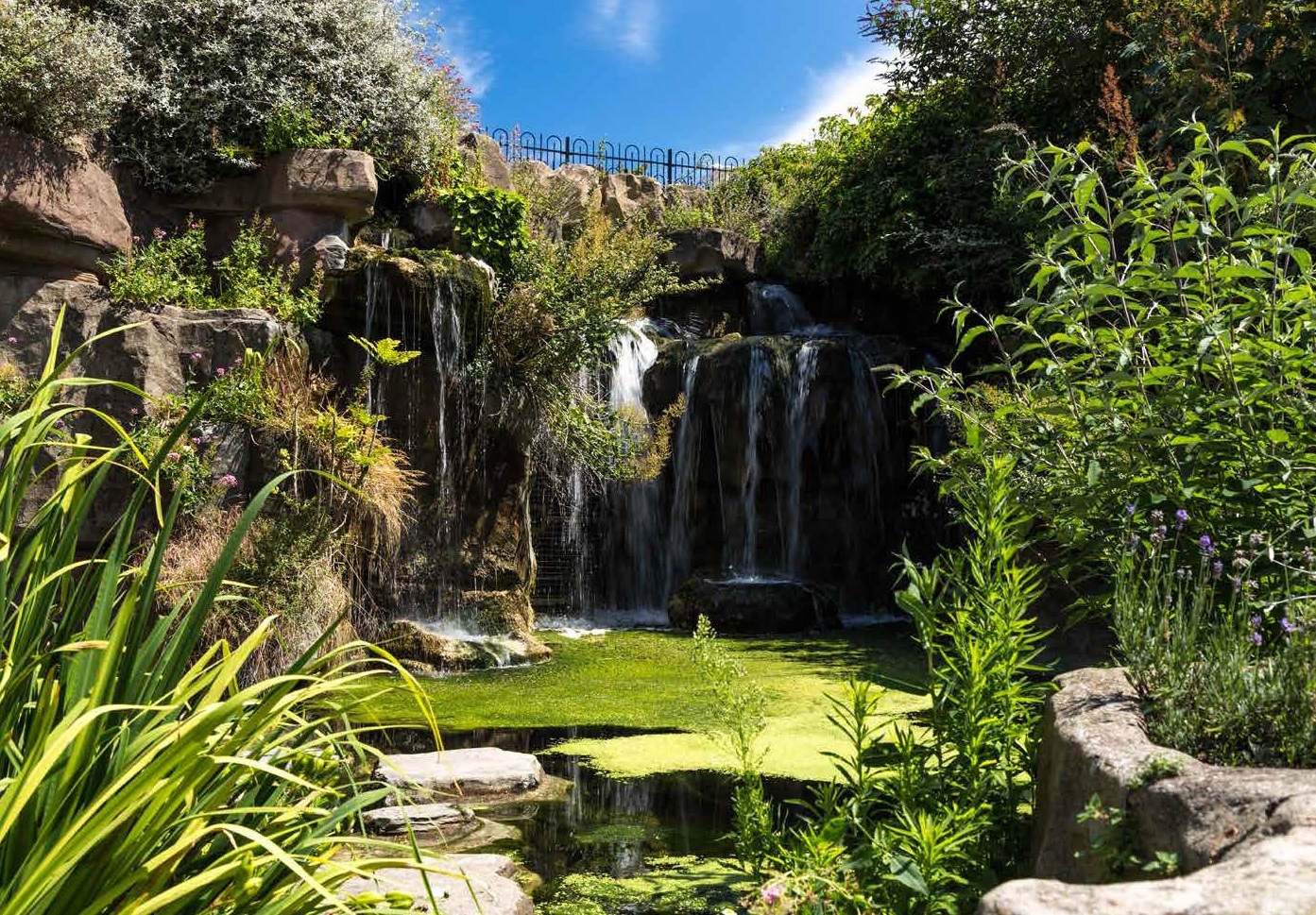 Ramsgate's Rock Gardens
There's not just real rock to find in Ramsgate - the 'Pulhamite' gardens at Madeira Walk, Winterstoke Gardens, West Cliff Chine, East Cliff Chine and the arches of the Royal Parade show just how beautiful artificial rock can be.
These Grade II listed landscape structures were commissioned when artificial rock building was fashionable in the mid to late 19th century and early 20th century, and were designed to work with the natural geology to create a botanical spectacle, which you can still see today. The Pulhamite rocks are being preserved by the Ramsgate Heritage Action Zone. Find out more here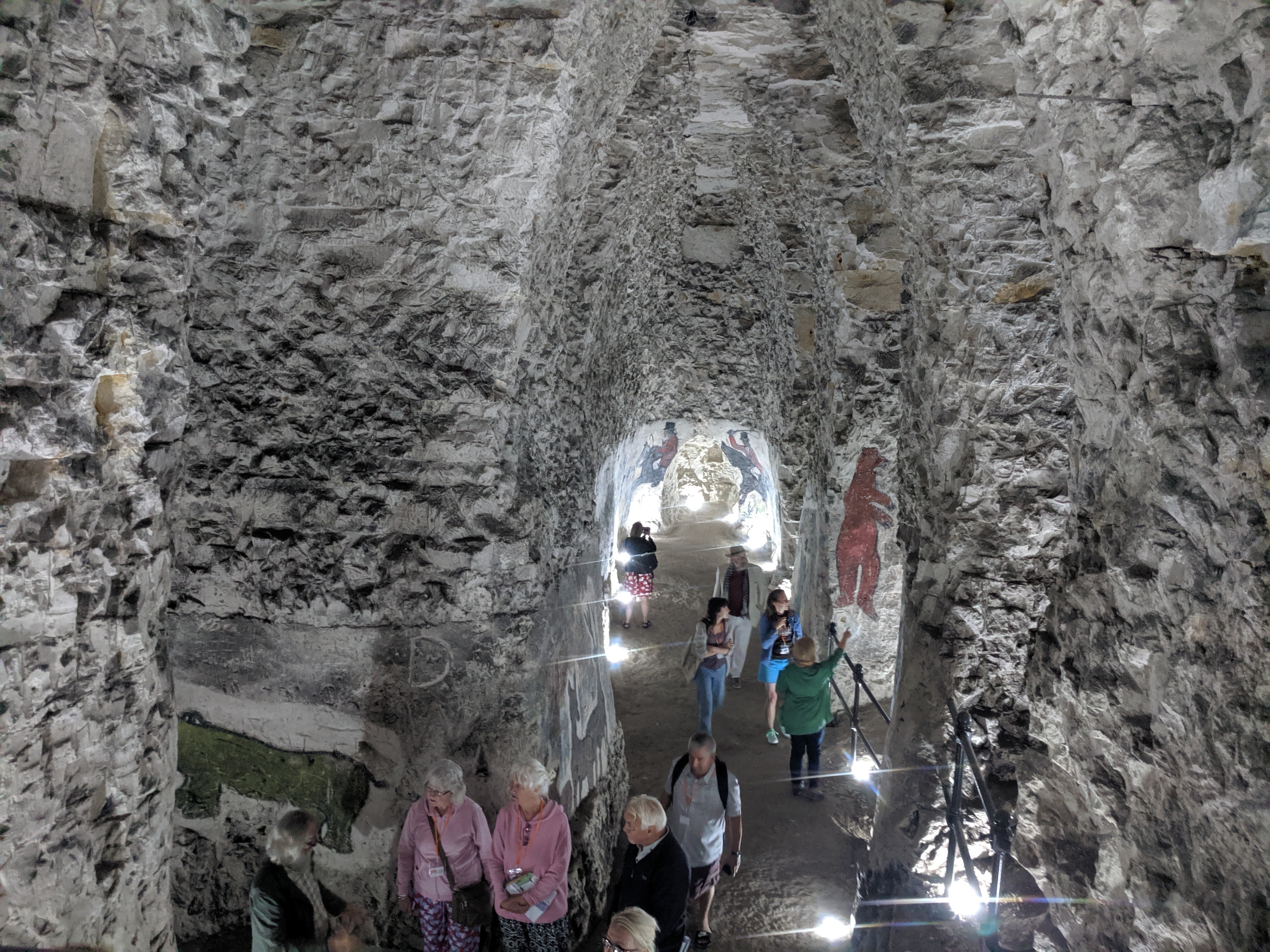 Margate Caves
Originally dug as a chalk mine in the 18th century, Margate Caves became a regular haunt for visitors to the town from 1863.  In summer 2019, the caves  reopened to welcome the next generation of explorers to delve beneath ground level. Cave drawings from across the centuries can be found on the walls, and the story of the caves and how landscape, ecology and geology have impacted on Margate's rich social and cultural history is revealed in the Discovery Room. There is a shop and cafe.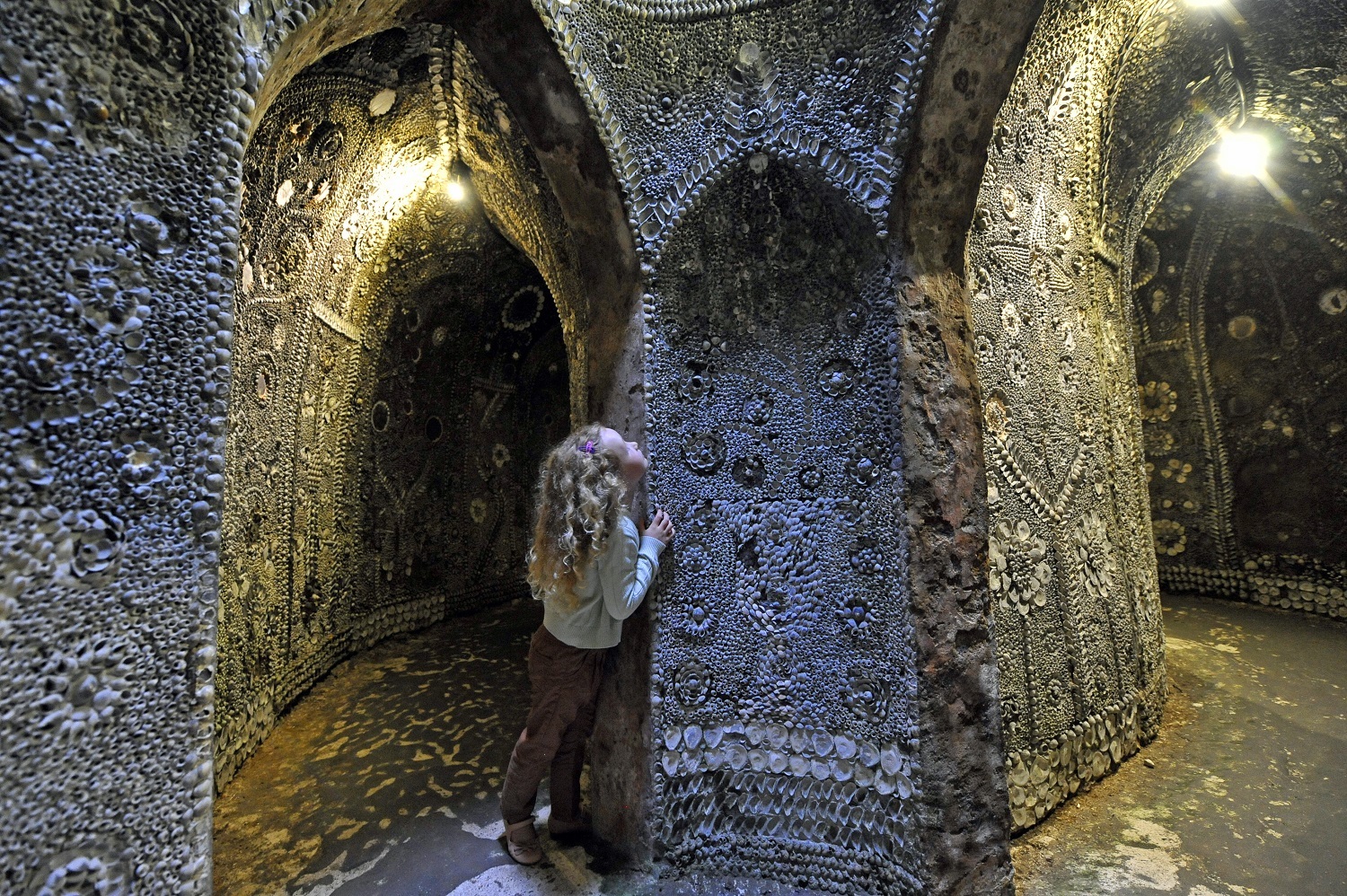 Shell Grotto
Continue your underground adventure in Margate with a visit to the must-see-it-to-believe-it Shell Grotto. Mysterious and marvellous, no one knows why or how this shell-lined cavern came to be. Discovered in 1835, it is an astonishing find; 70 feet  of winding passages decorated with 4.6 million shells! The walls are covered in patterns and symbols, all ready for you to imagine your own story of the grotto's creation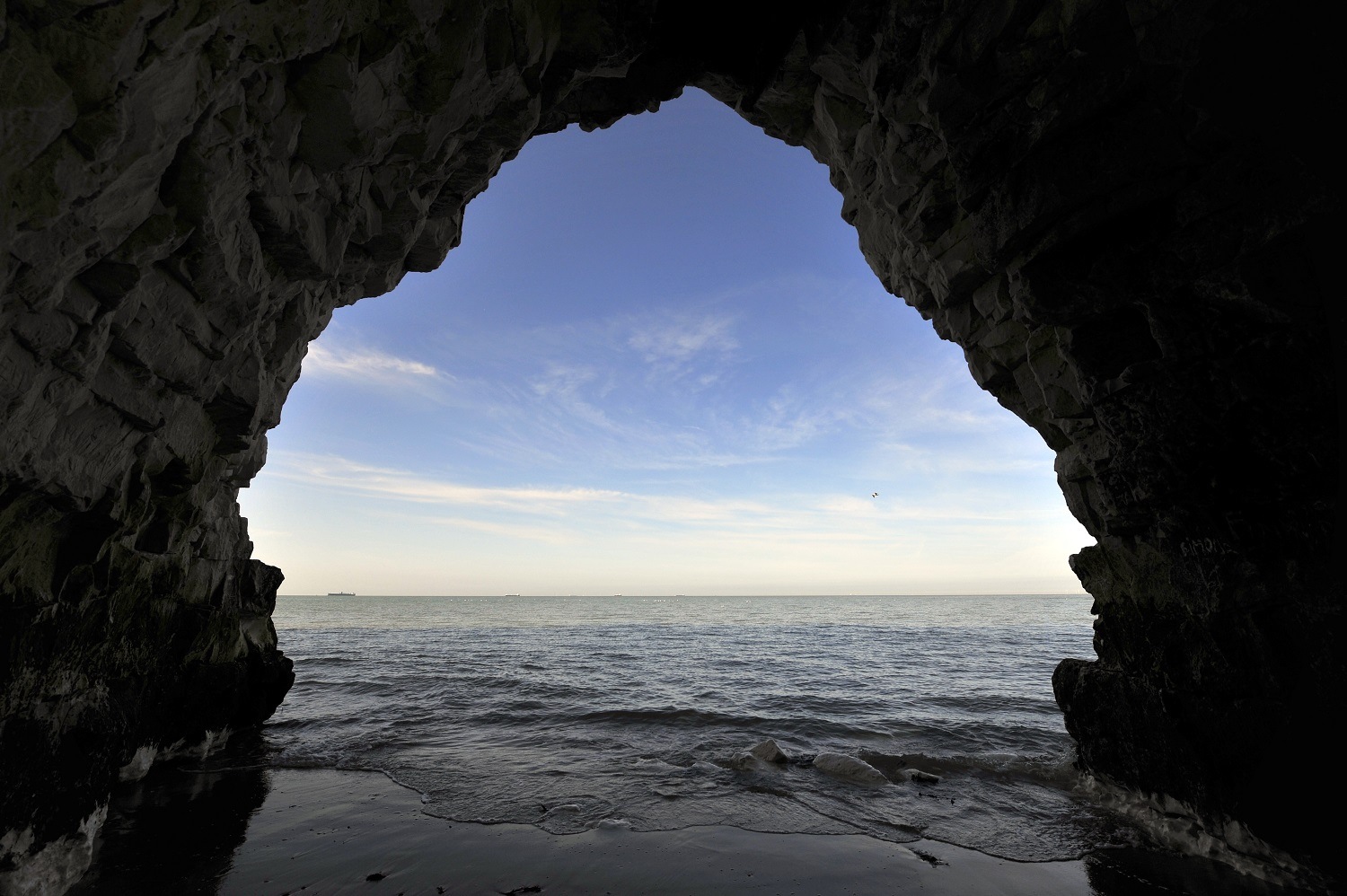 Sea Caves
Some of the best examples of sea caves in the country can be found at Kingsgate Bay, Broadstairs. The sandy bay offers calm and seclusion, while sand is exposed at full tide, the beach does get cut off at both ends. The chalk arch and Kingsgate Castle above the beach, make this the perfect spot to capture that Insta-worthy moment.
Please check the tides before visiting and setting off on a walk to Broadstairs or Margate 
Smuggling Caves and Capers
Smuggling was rife in Thanet in the 18th and 19th centuries. Our secluded, cave-ridden bays and close proximity to mainland Europe meant it was a way of life and industry for many. Notorious smuggler Joss Snelling even gave his name to a local cove — Joss Bay (though some believe that he took his own name from that of his preferred landing site). He and his gang defied authority and caused havoc for decades, with Joss even getting fined £100 at the age of 89 (he lived to age 96). In 'The Battle of Botany Bay' - a bloody feud between revenue men and Joss's gang - Snelling lost 15 of his men. But notoriety also brought smugglers' fame - in his dotage, Joss was presented to a young Queen Victoria as 'the famous Broadstairs smuggler'!
Listen to the tale of the infamous Battle of Botany Bay and use our Digital Discovery Trail to find out more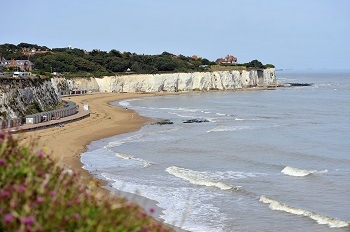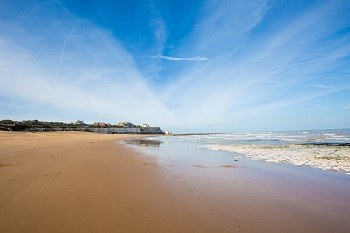 Ramsgate Tunnels
In 1939 Ramsgate's flamboyant Mayor A.B.C Kempe resolved to protect inhabitants from the increasing intensity of World War II, given the town was a frontline target for enemy raids, with a scheme to produce 2½ miles of deep shelter tunnels, utilising the town's 150 year old railway tunnel. Now, the tunnels are open for you to go on a guided tour, where you'll hear the story of this hidden underground city, the largest and only known Civilian Deep Shelter Air Raid Precaution scheme authorised by Central Government. Feel the atmosphere of civilians' experiences in wartime and hear the stories of the people for which this became their home.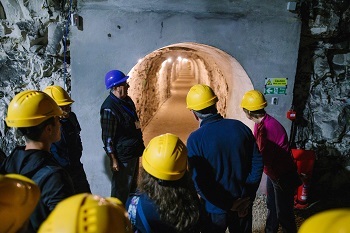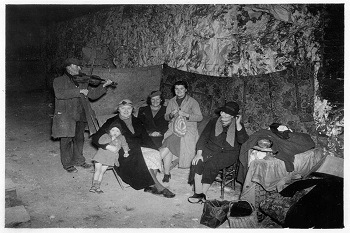 Haeckels
The natural benefits of being by the sea are countless, from the salt water sea and fresh air to the replenishing effects of seaweed. Margate resident Dom Bridges has made it his mission to connect people with our coast and its restorative elements by creating Haeckels - locally harvested seaweed skin care products and fragrances - a perfect memento of your time on the Isle of Thanet.
Want to know more about our rocks? Why not speak to the Isle of Thanet Archaeology Club
Please remember to respect, protect and enjoy our coastline and leave only footprints in the sand. Please check with attractions direct for their opening times