Be inspired: The Must-Sees
No trip to the Isle of Thanet is complete without this bucket list. Fill that Instagram feed with inspirational coastal views, iconic architecture and memories full of fun, laughter and excitement as you uncover these not-so-hidden gems.
Top of the list is of course Turner Contemporary in Margate. The world-class art gallery showcases the very best in contemporary art alongside historic works by masters. Stand on the site where its namesake JWM Turner found the inspiration for some of his most famous works (and fell in love with his landlady Mrs Booth!) then connect with your own creativity at the gallery's many workshops and activities for all ages.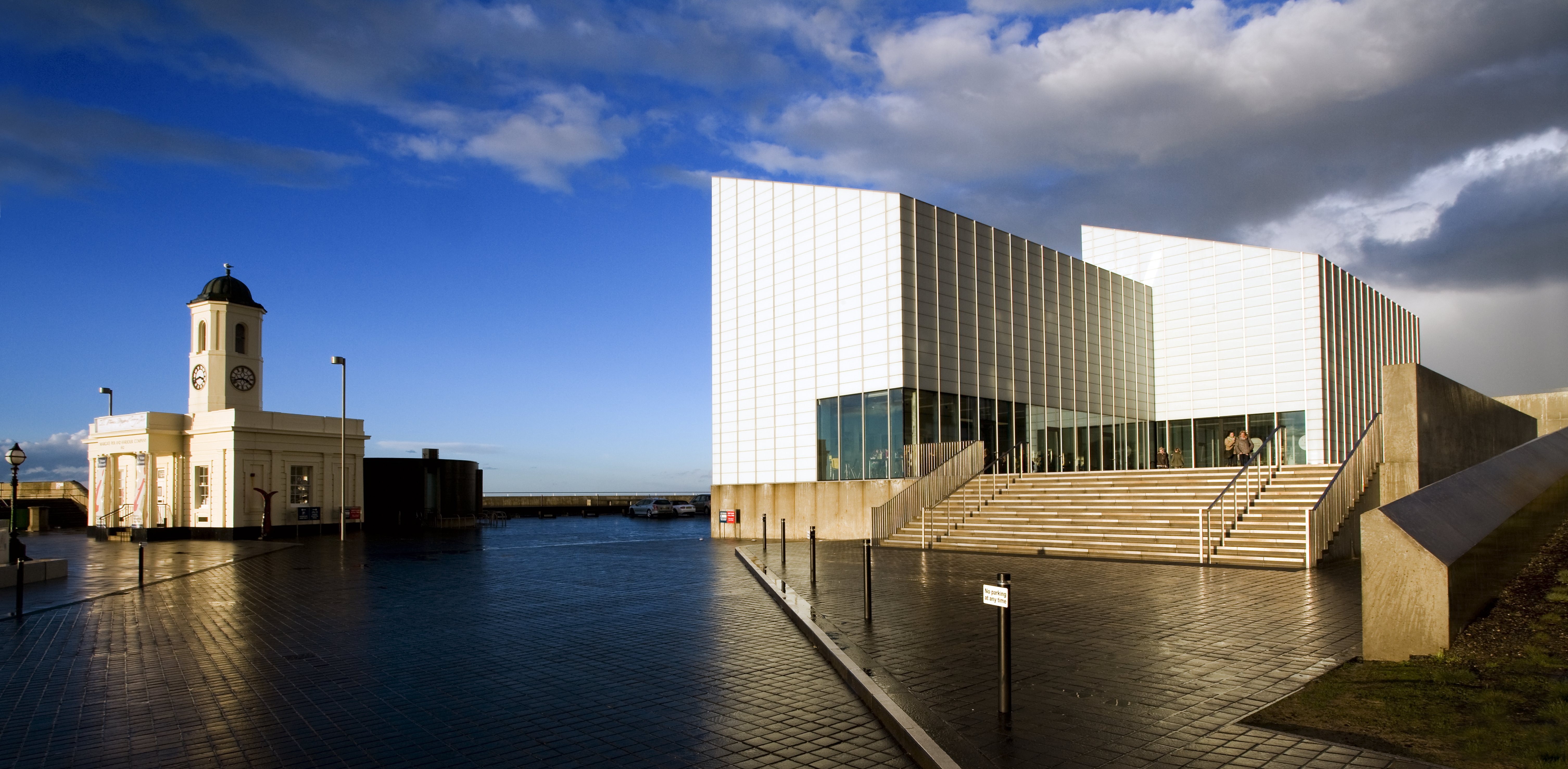 Turn the enrichment of art into the thrill of a rollercoaster ride - head to Margate's other iconic attraction, Dreamland. Soar up high on the Big Wheel for sensational views, take the adrenaline-fuelled Drop, speed along the amusement park's signature 100-year-old Scenic Railway, then boogie the night away to live music at the scenic sessions. 
From on high to underground, Margate's richness extends beneath the surface, with the wondrous Shell Grotto and Margate Caves, close to the Old Town. Adorned with 4.6million shells, all in astounding patterns, the mysterious grotto was discovered unexpectedly in 1835 and continues to amaze anyone who delves deep within it. A few streets away, at  Margate Caves, you can glimpse the covert life of 19th century aristocrats, who used this old chalk mine cavern as a party palace! Got your curiosity going? Don a hard hat, grab a torch and join an underground tour of the WWII-era Ramsgate Tunnels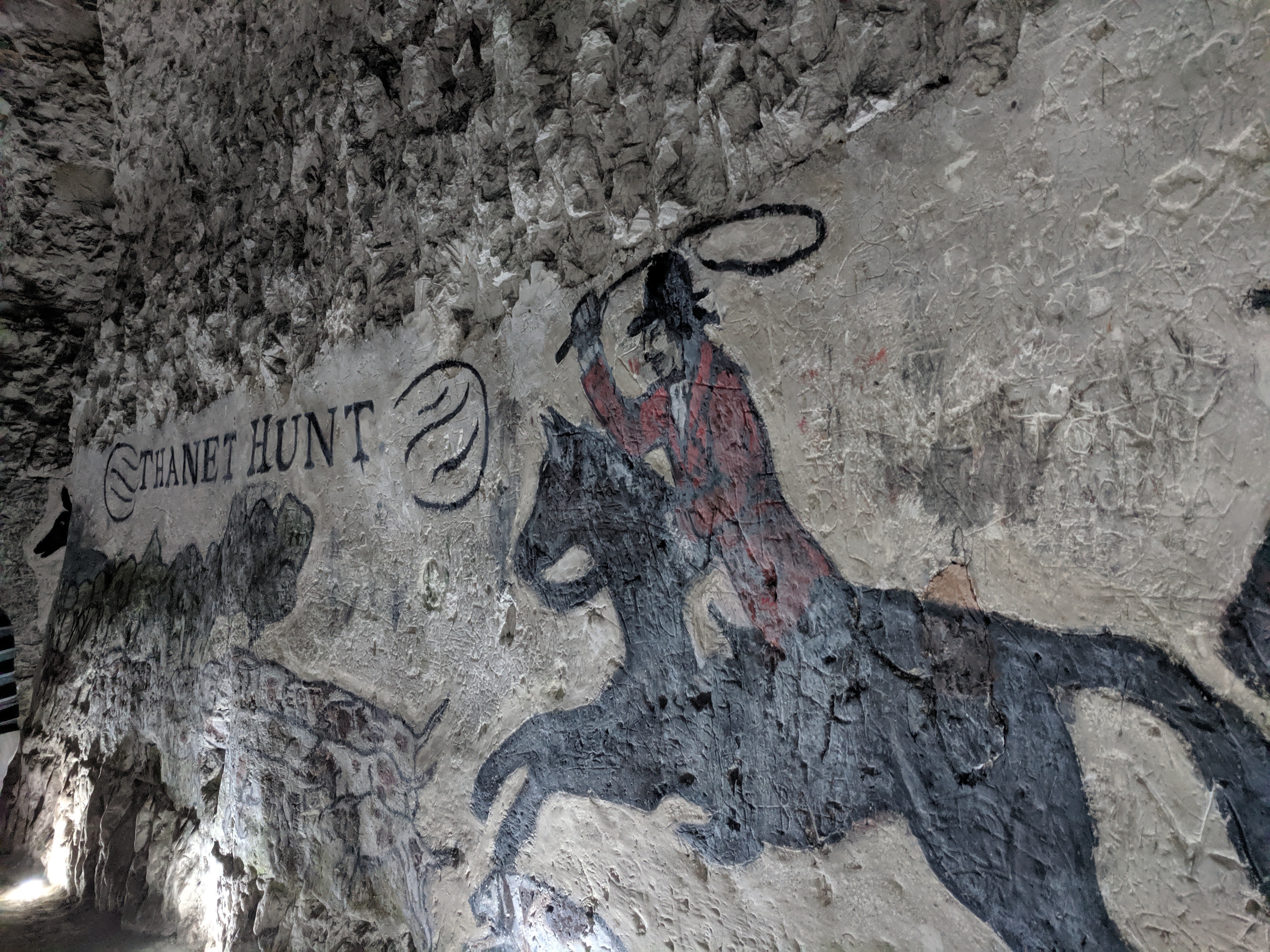 Back on land, saunter up to Cliftonville, a bustling creative and shopping area full of artists' studios, gallery spaces and independent shops rich in character, where you'll truly scratch the surface of the town's artistic community. Go down to the Old Town, set back from the seafront, for an abundance of independent vintage, retro and contemporary shops, award-winning cafés, restaurants and bars, all set in stunning period architecture. 
Bucket list moments don't just stop there… venture out of Margate, taking the Viking Coastal Trail by foot or bike to the neighbouring village of Birchington, to see some of the most outstanding dioramas in the world at the Powell Cotton Museum and Quex Park. Go beyond the glass displays in gallery 6 where you can touch the natural history exhibits and peer under the microscope at museum objects.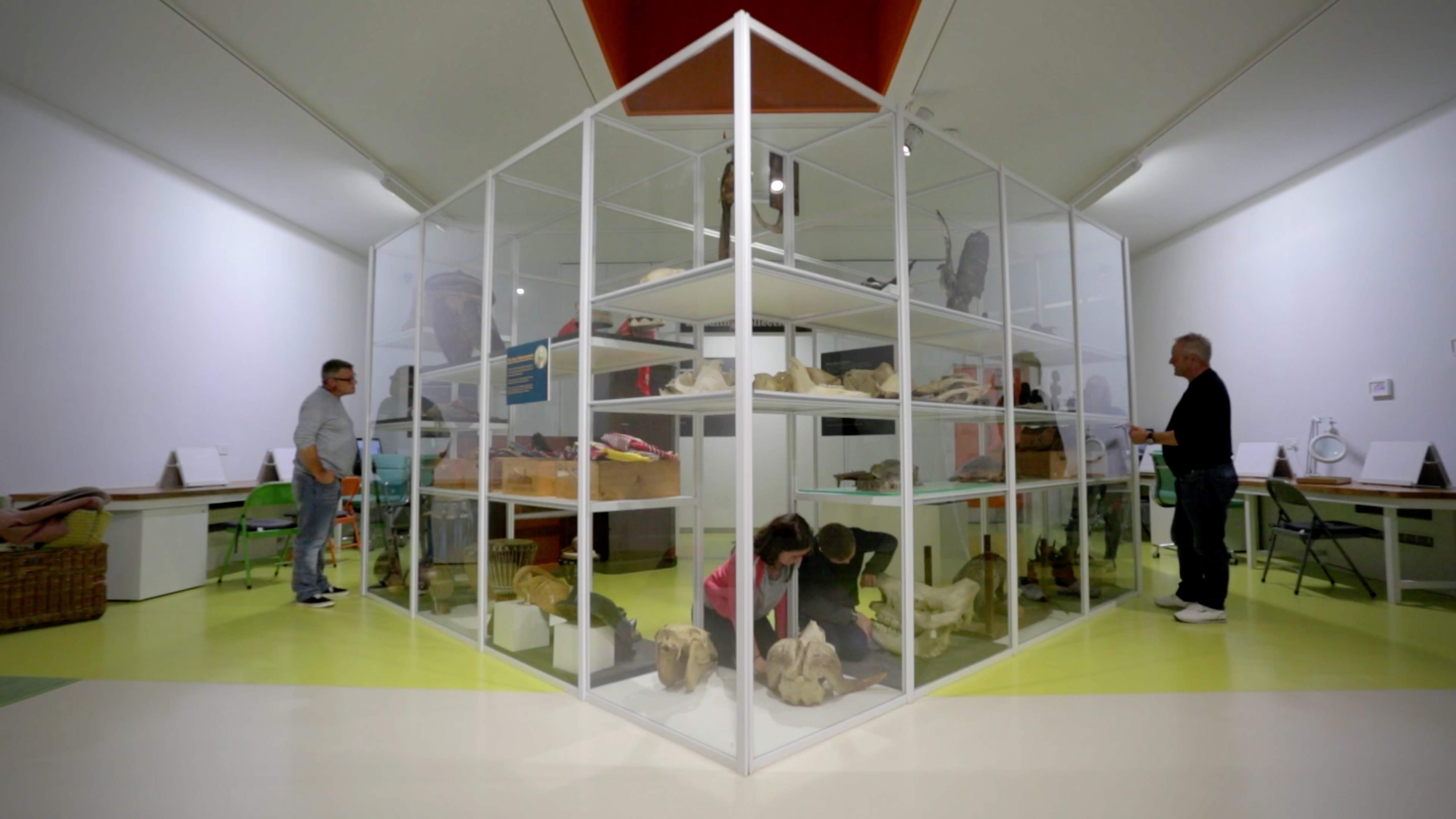 Along the trail, pass Margate, feel the timelessness of the British seaside at Viking Bay, Broadstairs. The inspiration for writers such as Charles Dickens, Broadstairs boasts a horseshoe beach and encapsulates perennial seaside favourites, from unrivalled views out to sea, to quintessential beach huts, fish and chips and the world-famous Morelli's ice cream parlour complete with 1950s formica décor and delicious gelato to tantalise your taste buds.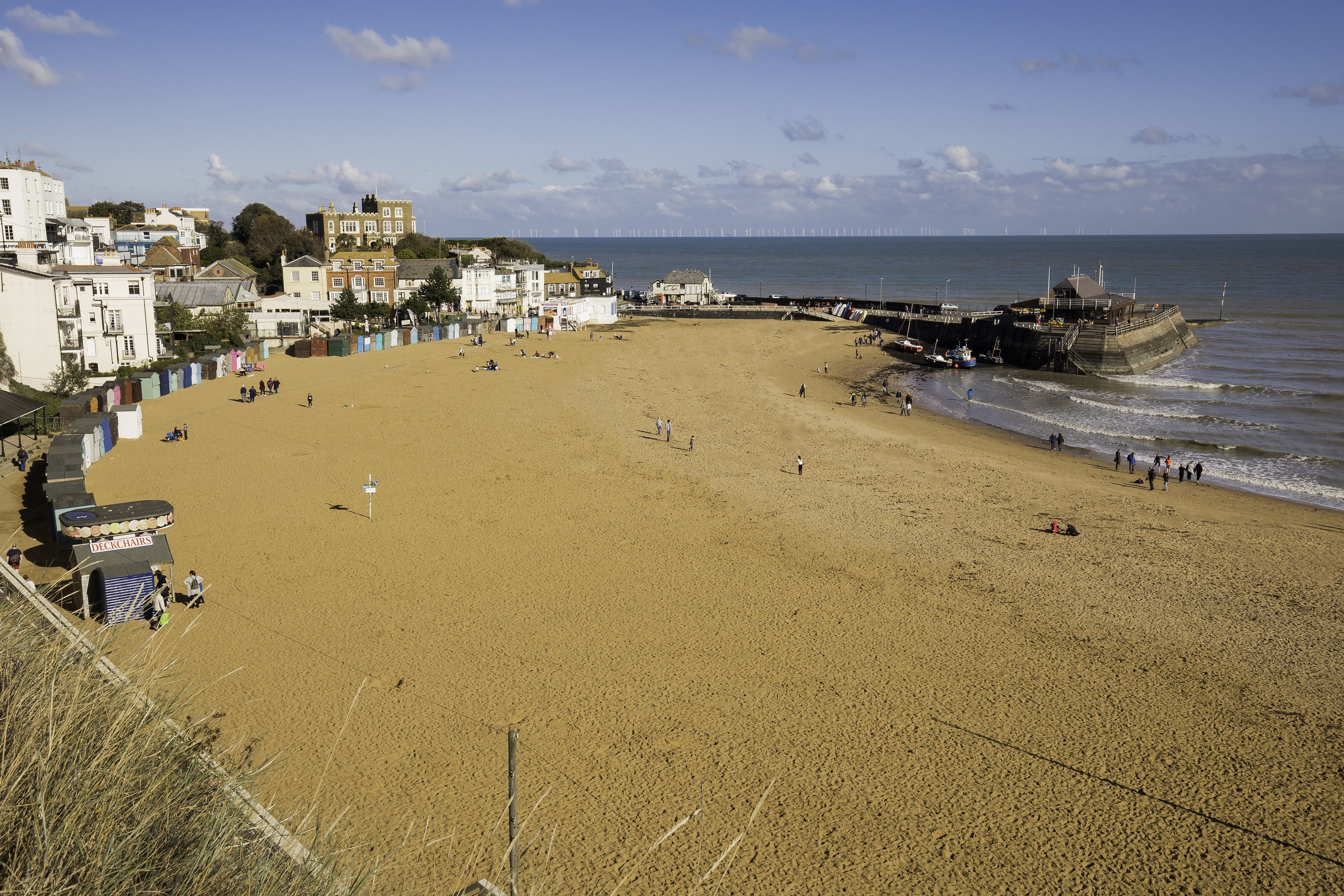 Move on to cosmopolitan Ramsgate, which boasts the country's only Royal Harbour (you'd be mistaken for thinking you're in Marseille!) and coves of treasures to browse and buy in the arches, which are full of independent vintage and individual shops, coffee hang-outs and eateries. Along the promenade close to the beach you can venture underground to experience life as it was in World War II when many residents flocked to the specially created Ramsgate Tunnels to escape the wartime bombings. Listen to what life was like on a guided tour.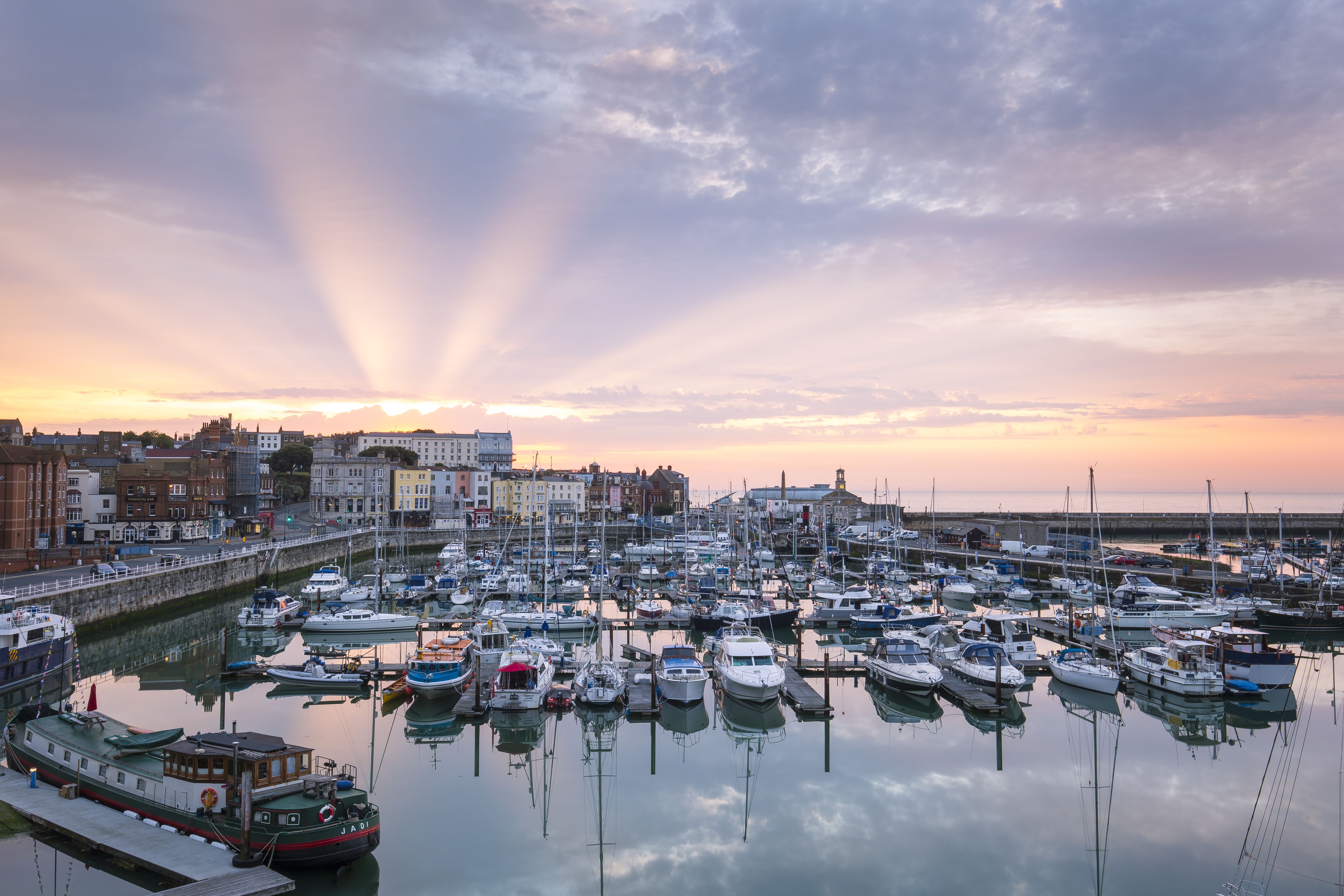 Heading back towards Margate, soak up scenic coastal views, stopping off at the Insta-gorgeous Botany Bay, for a cliff-top coastal walk and memory-making photo opportunity. Our chalk cliffs are 80 million years old, and there's a host of wildlife to discover in the rockpools with our Coastal Explorer Packs. Here you'll also be treading the same sands as famous faces such as Jessica Ennis Hill and Brenda Blethyn – countless films and TV programmes have been shot here, and it's easy to see why.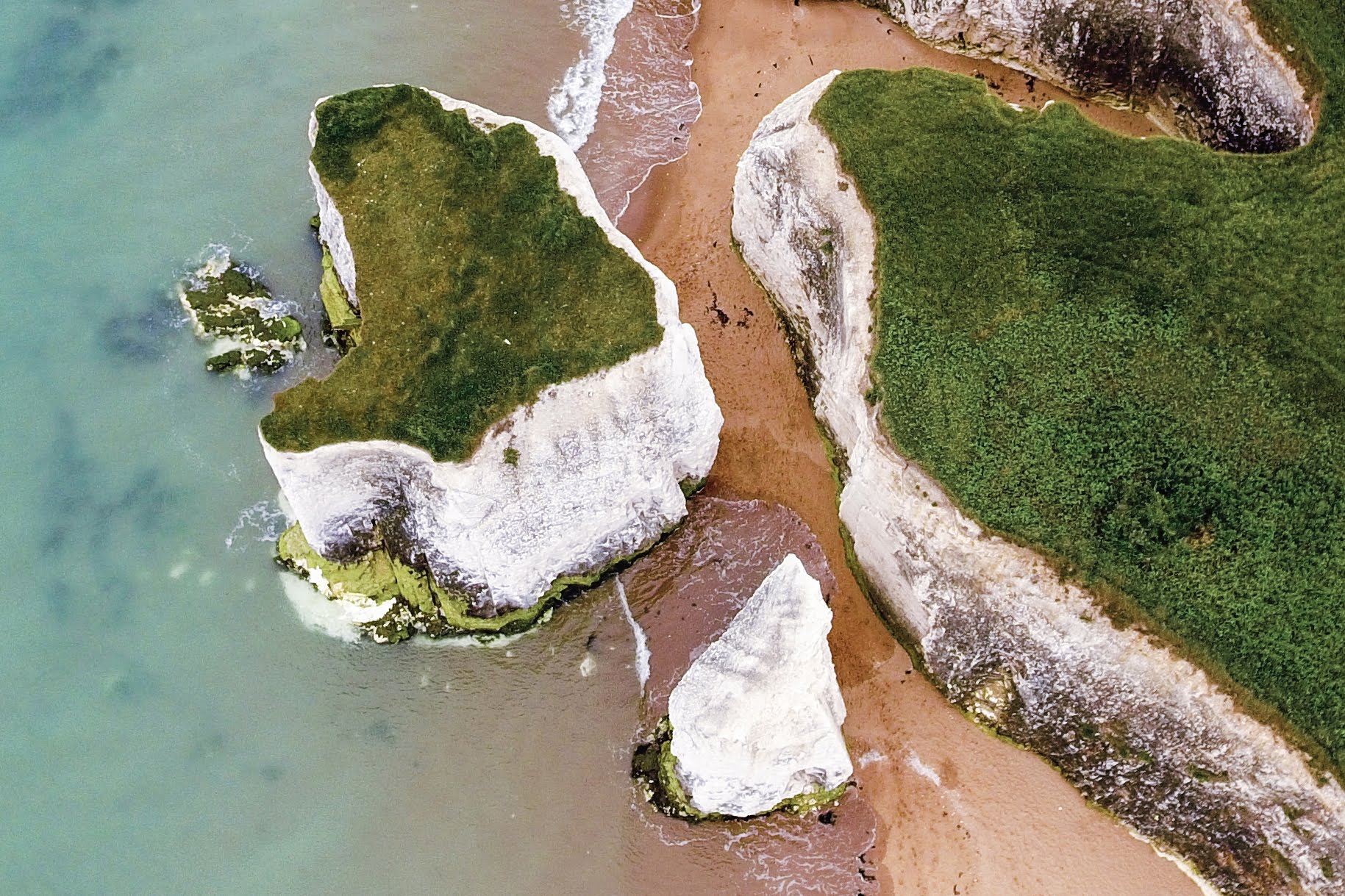 Turner Contemporary. Credit Carlos Dominguez
Dreamland
Ramsgate Tunnels
Ramsgate Royal Harbour
Shell Grotto
Viking Coastal Trail
Morelli's
Coastal Explorer Packs






1 / 8