Forget following the crowds, relish in having an 'al-turner-tive' experience, where your inner art lover becomes an outside explorer. Take in all that being by the coast inspires – walks in the fresh sea air, water sports, cycling, becoming a marine detective, wildlife spotting, and re-energising health and wellbeing treatments. Be amazed at how being by the seaside can be refreshing and rewarding 
Energise as soon as you arrive on the Isle, with a walk or cycle on the Viking Coastal Trail – a 32 mile (51.4km) circular route that wraps around the whole of the Thanet coastline and heads inland to our beautiful rural villages. Mostly traffic free with sensational views out to sea and wildlife and attractions to discover at every turn from Birchington to Ramsgate, it's the ideal active adventure for everyone whether solo, with friends or family.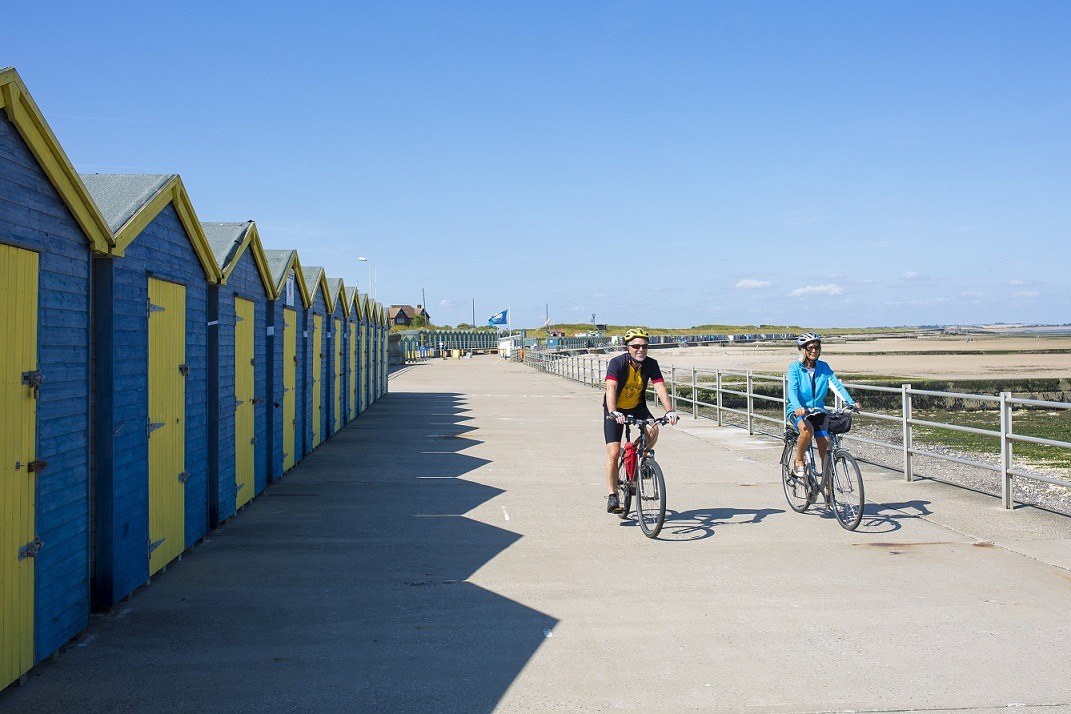 Hire a bike, then stop off along the way to refuel with a delicious brunch or pub lunch at one of the many beachside or clifftop pitstops, breathing in the fresh sea air and enjoying calming views as you rest.
Keep the energy flowing en route with some exhilarating water sports – ride the waves surfing or stand-up paddle boarding at Joss Bay and Viking Bay or take a dip in the invigorating Walpole Bay Tidal pool - a 100-metre wide, 1930s leisure pool where the locals love to go. Once you've immersed yourself in sea swimming, you'll be feeling the benefits for days after, guaranteed.* (*Please follow all safety guidelines for sea swimming here)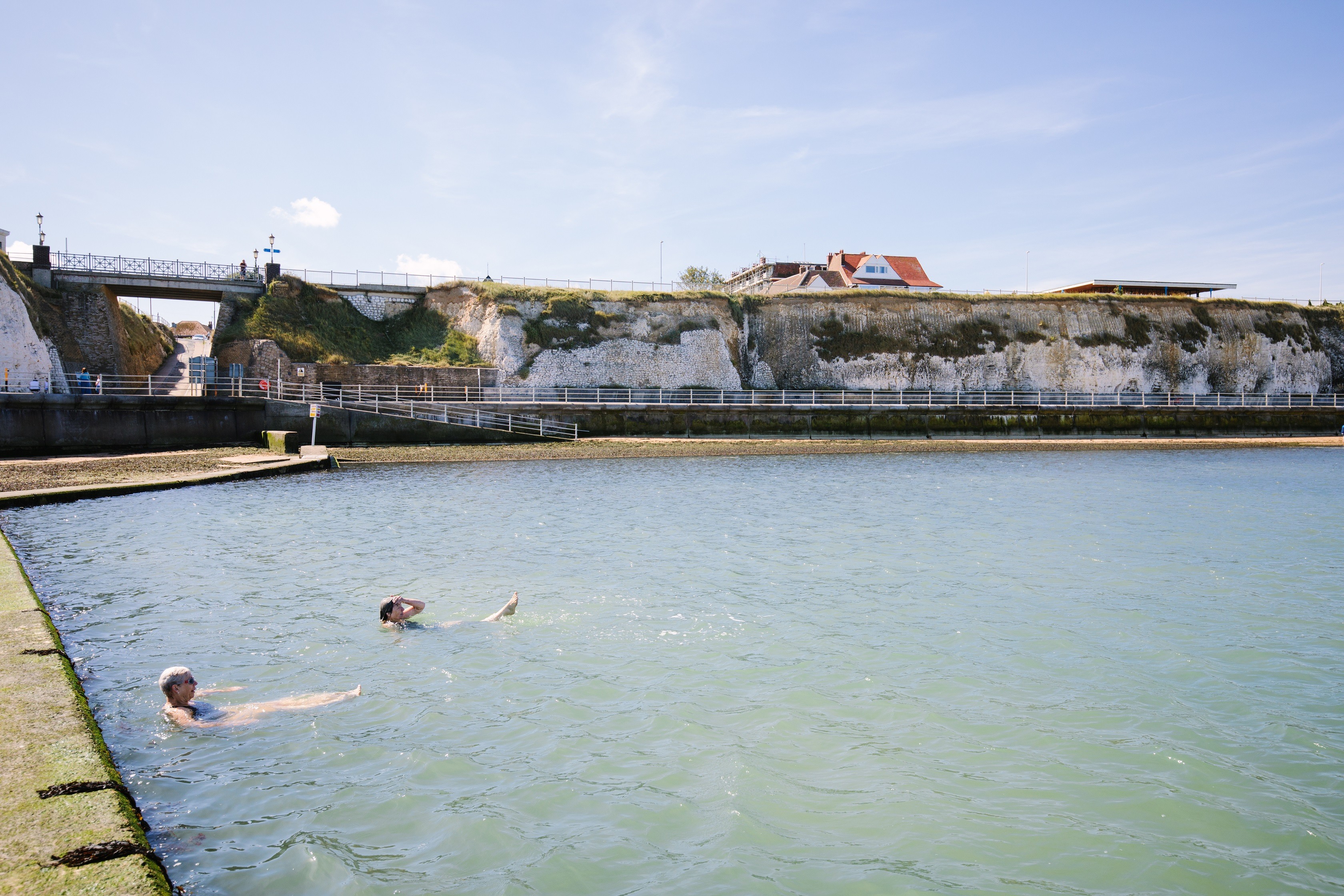 Active adventures call for calming aftercare, and a countryside stroll around the rural villages such as Minster Abbey, England's first monastery founded in 670, will provide the perfect peace and tranquility. With 16 bays (seven with prestigious Blue Flag status and seven with Seaside Awards) Thanet isn't short of stunning beaches, but if you're looking for some soothing soulful downtime, try the lesser-known and secluded Stone Bay, West Bay and Dumpton Gap, adjacent to the more popular beach hotspots.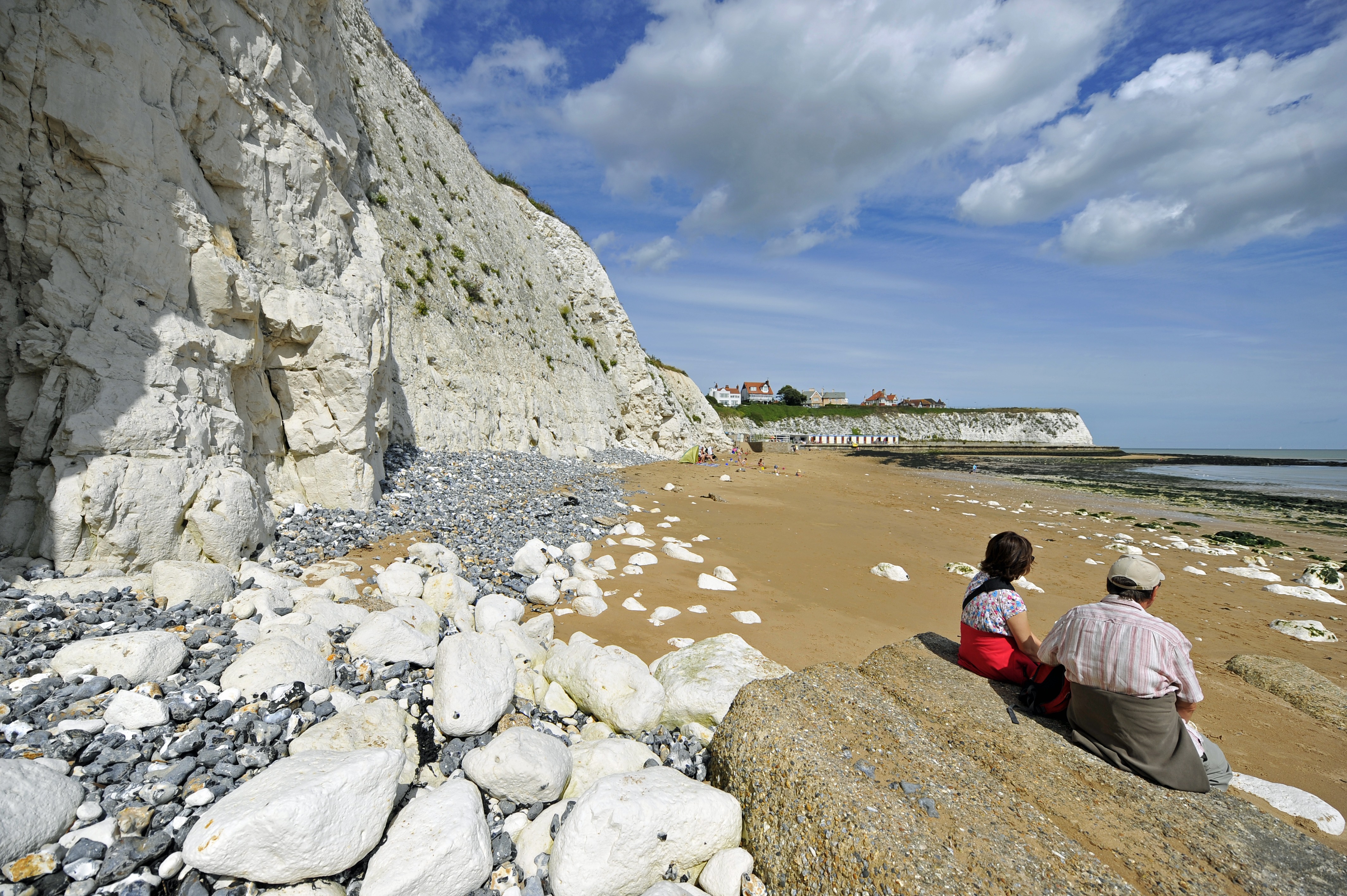 Take going off the beaten track further with a saunter around Cliftonville's Northdown Road. Margate's bustling creative and shopping area is full of artists' studios, gallery spaces and independent shops rich in character. Every day something new appears, and it's here that you'll truly scratch the surface of the town's artistic community – the perfect complement to your visit at Turner Contemporary.
Raise the energy levels again by sampling some local produce - grab a bite to eat from the Cliftonville Farmers Market (last Sunday of month) or dine at one of the many award-winning restaurants in Margate Old Town, before settling on the seafront steps to watch a famous Turner sunset light up the sky and fill your soul (and Instagram feed) with joy.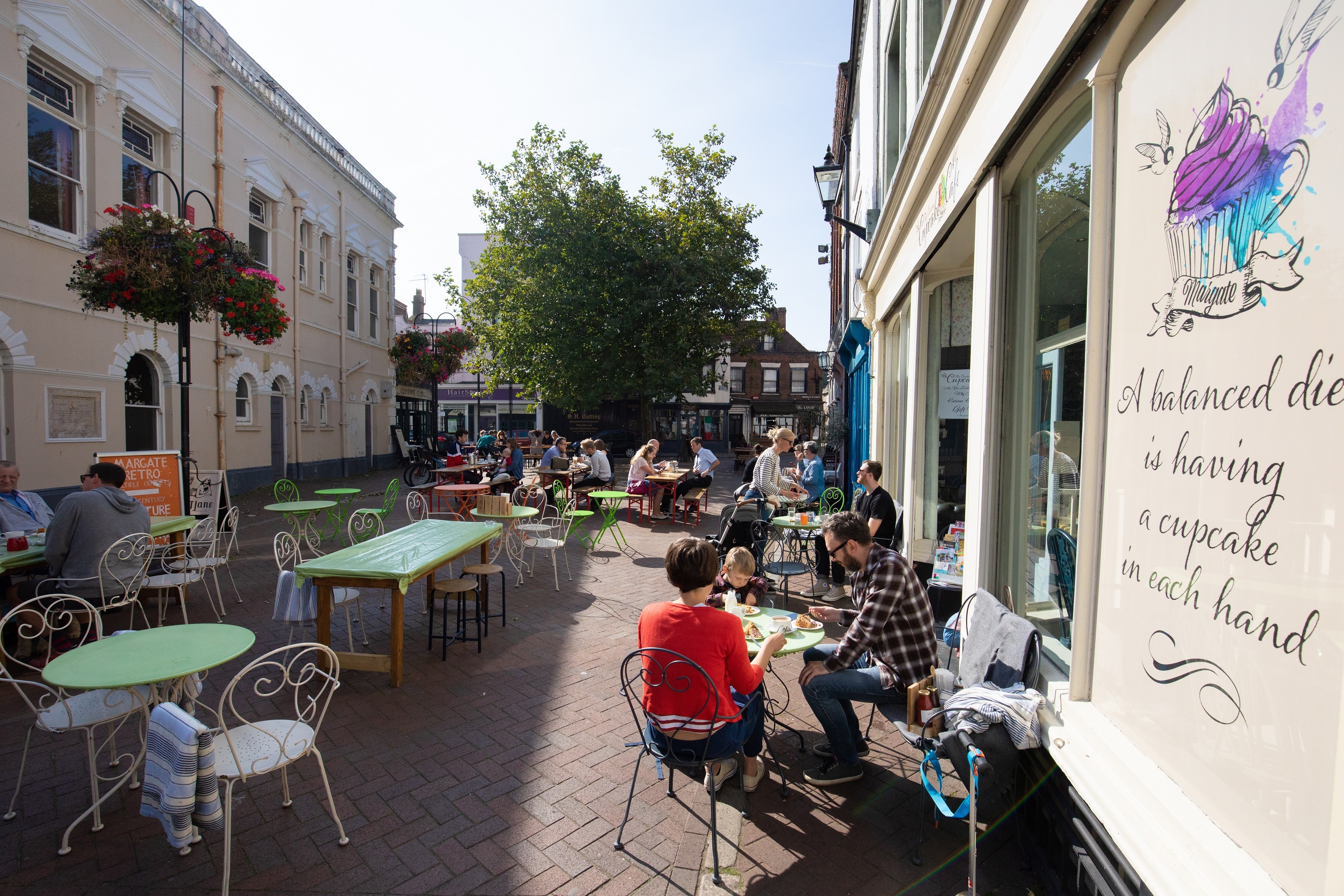 Sunset at Margate's Harbour Arm
Stone Bay, Broadstairs
Cliftonville Farmers Market
Rockpooling
Surfing
Minster Abbey






1 / 6