The unique architecture of Margate, Broadstairs and Ramsgate
A true mix of structural styles. Classic seaside architecture, charming squares and crescents, Georgian delights, and one-off curios in between, (we even have listed menagerie cages and a grotto lined with over 4.6 million shells!) the Isle of Thanet is loaded with marvellous architecture. There are approximately 2,500 listed buildings in Thanet; and 27 conservation areas.
Before the bathing machines lined our golden sands, Thanet was rich in agricultural land and the remains of this ancient past can still be seen today. What's left of this period notably are two Monastic Granges - Minster Abbey (near Ramsgate) and Salmestone Grange. The former was founded in 670 and after a Viking attack, was later rebuilt as a Monastic Grange in 1027.
Minster Abbey
The picturesque Tudor House (built around 1525) is arguably Margate's oldest building after Salmestone Grange and is characterised by its beautiful contrasting black and white beams.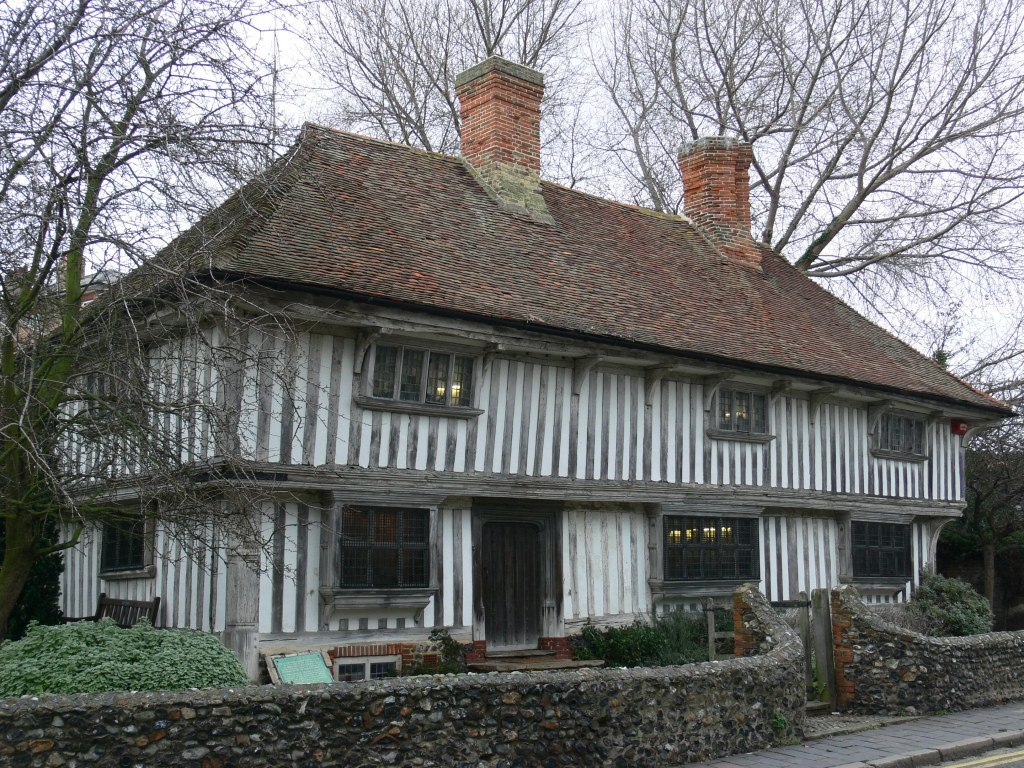 Tudor House Margate
Sea bathing bought about a plethora of temporary structures- the modest bathing machines are long gone; yet after this boom we saw hotels, theatres, tea rooms and general places to hang your (sun) hat! Arguably one of the best surviving examples of this tourism boom is the Grade II* listed Theatre Royal, Margate. Though Georgian on account of the time of its inception, the major work in 1874 marked the transition into a Victorian theatre. The ornate ceiling and decor are stunning and just sitting in the theatre before a show starts is a true delight!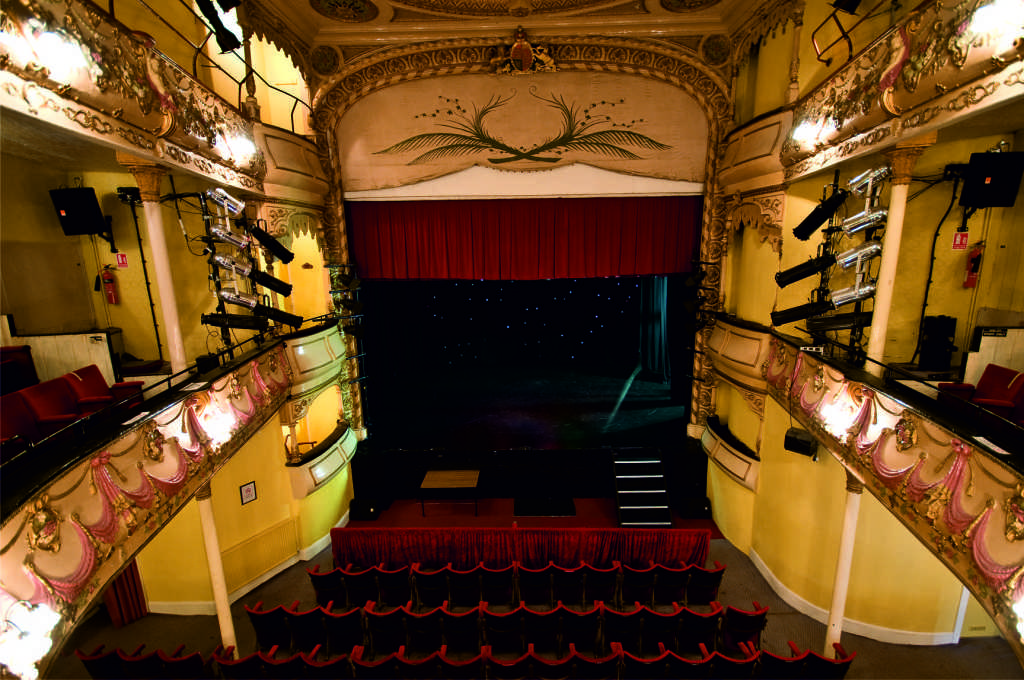 Theatre Royal Margate
Ramsgate too had its fair share of Victorian influence. It was here that internationally renowned architect AWN Pugin decided to construct 'The Grange,' a house he called 'My own Child,' which reflects his belief in gothic style as being the only true form of Christian Architecture. He was best known for his interiors of the Houses of Parliament and this vibrant, idiosyncratic style is echoed throughout The Grange, thanks current owners The Landmark Trust who have most sympathetically designed its interiors. The 'En Avant' (onward/forward) wallpaper is the perfect motto to spur you on along a bracing clifftop walk alongside The Grange. Nestled alongside this remarkable house is the new 'Pugin and St Augustine Visitor Centre and Shrine,' which celebrates the connection between Pugin himself, and St Augustine who landed in Thanet. The Church is built of knapped flint with Whitby stone dressings and fish slated tiled roofs. Pugin's architectural legacy can be seen throughout Ramsgate.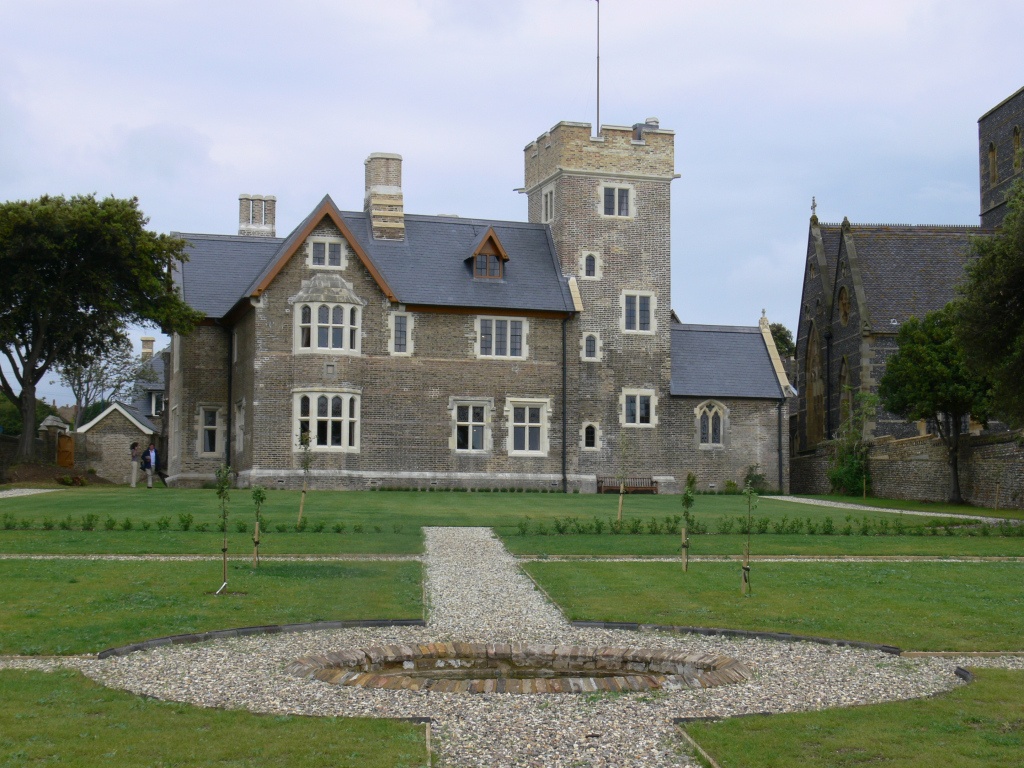 The Grange Ramsgate
Broadstairs also became popular during the late Georgian and Victorian period and its charming, wide promenade encapsulates this relaxed bygone era, encompassing leisurely coastal walks and chocolate-box views. Stunning grand listed structures such as 'The Yarrow Building' and Charles Dickens' holiday home 'Bleak House' overlooking the traditional wooden pier, are mixed with classical cottages made of beach-scavenged chalk and flint, beach huts and smuggling tunnels. Speaking of tunnels, our fair isle is built on top of a myriad of smuggling and war-time tunnels. The latter you can visit in Ramsgate, on a tunnels explorer tour.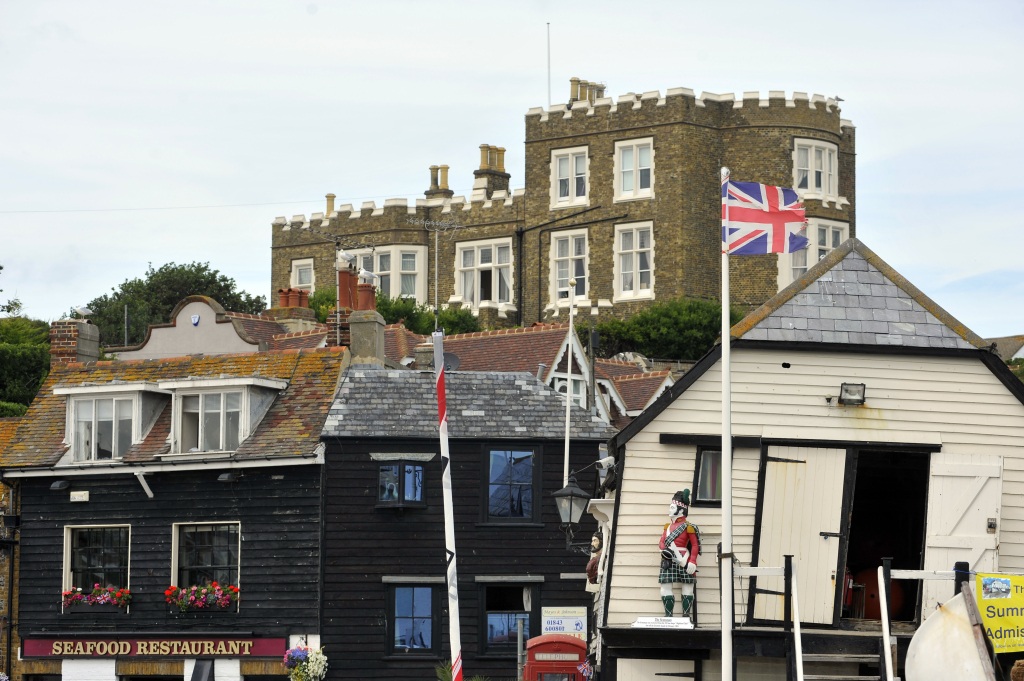 Broadstairs Harbour and Bleak House
Ramsgate's Royal Harbour is the only in the country to be given this regal stature and its sparkling waters are adorned with yachts of all shapes and sizes. You'll also find the Maritime Museum here and numerous fine examples of nautical buildings and red brick archways home to restaurants, bars and galleries. Just a short walk from the Harbour you'll find the ethereal, domed Grade II* listed Italianate Glasshouse, covered with ornate fish scale glass, which is just one of a handful of 'Montefiore' heritage structures (Sir Moses Montefiore was a prominent philanthropist, financier and Jewish figure)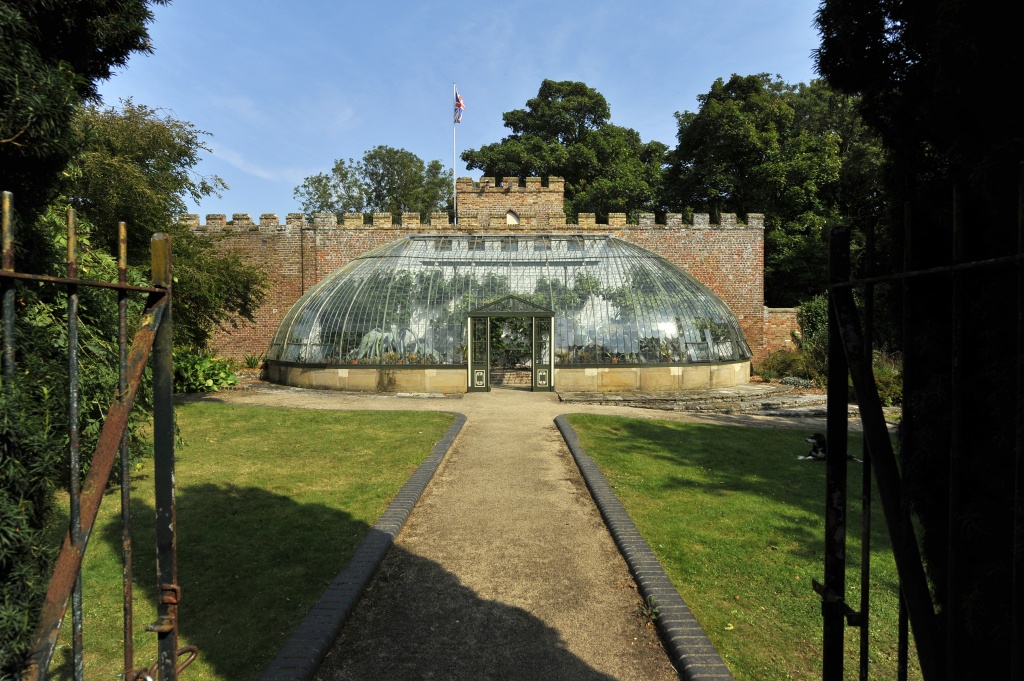 The Italianate Greenhouse, George V Park
At Dreamland, the aforementioned Grade II menagerie cages (recently restored) and Grade II* listed Scenic Railway are key architectural gems in this reopened amusement park. The scenic railway is the oldest surviving roller coaster in Britain, second oldest in the whole of Europe and is amongst the five oldest in the entire world and you can even still ride it! Recent works to the grade II* listed cinema building have included the restoration of panoramic first floor cast iron windows, (what a view!) which gave it it's former name 'The sunshine Cafe,' and the complete recreation of the original external lighting, including the iconic neon lit 'DREAMLAND' sign.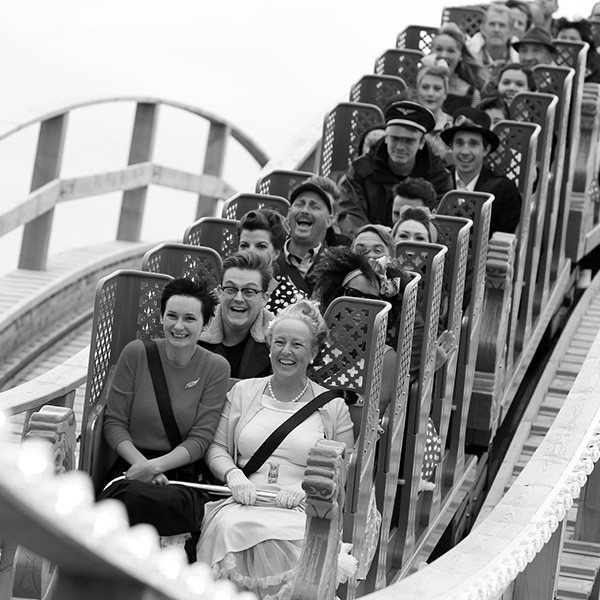 Scenic Railway at Dreamland
We hope you can sample from this some inspiration to get out and explore these and our many other remarkable architectural treasures - this is just the beginning! Enjoy. www.visitthanet.co.uk