Walk on the Isle side of Margate, Broadstairs and Ramsgate
May is National Walking Month so what better excuse to start getting out and about in the open air and explore Margate, Broadstairs and Ramsgate. From a leisurely stroll along the coast to self-guided saunters taking in the Isle's history and heritage, brain-teasing meanders and digital discovery trails, and guided tours with costumed characters of Thanet's past. Enjoying your stay is as easy as putting one step in front of the other (with plenty of great pit stops along the way).
Venture along the Viking Coastal Trail
Known as the most attractive walking (and cycling) route in Kent, this 32 mile circular route takes in stunning sandy beaches and bays, airy chalk cliff tops and pretty rural villages, as well as offering rock pool rambles. The route can be broken down into bite-sized chunks and there are lots of seafront cafes and restaurants on route if you fancy a break.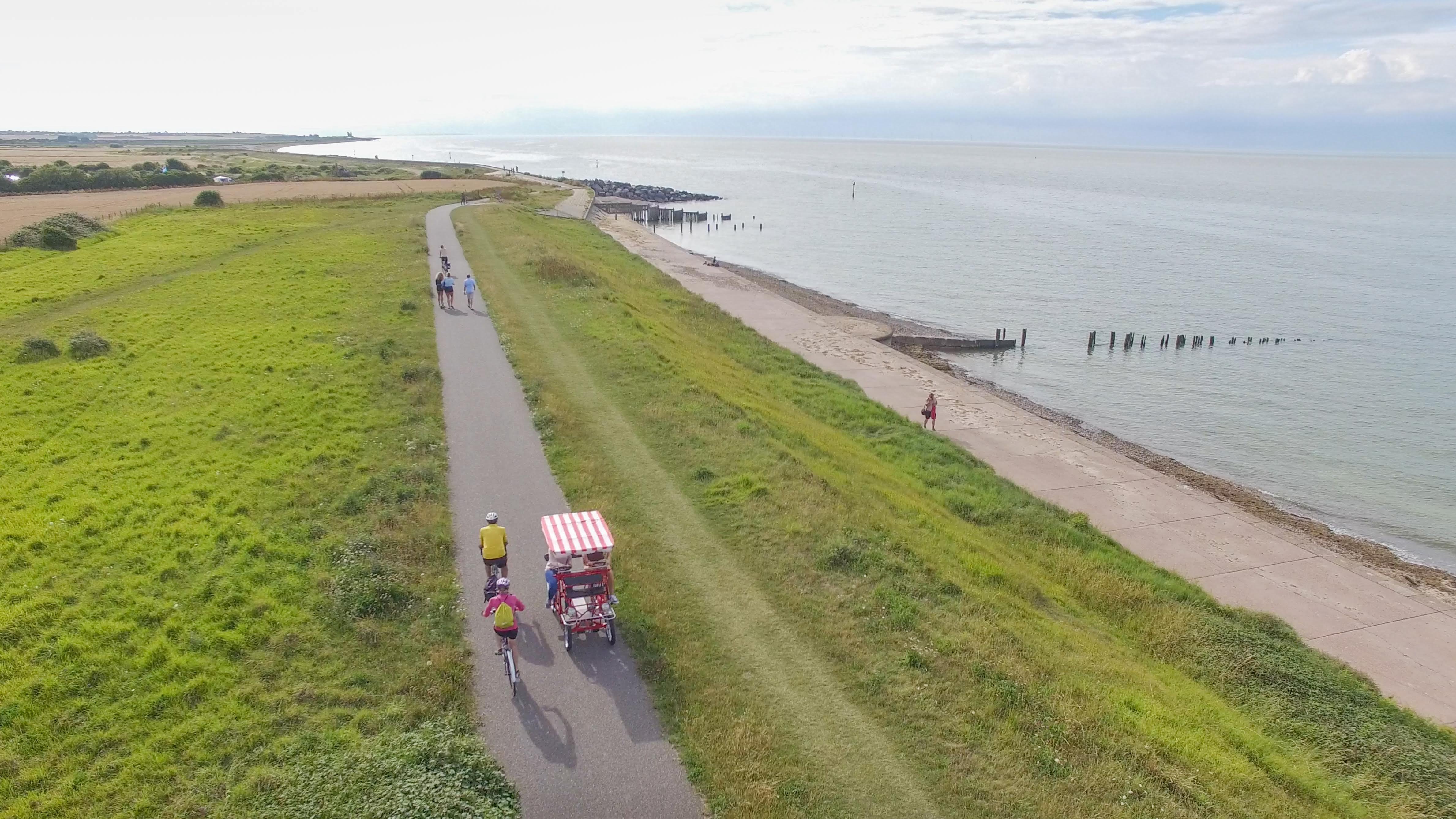 Wander through history
Take your own tour through the Isle on these self-guided strolls, discovering history with every step.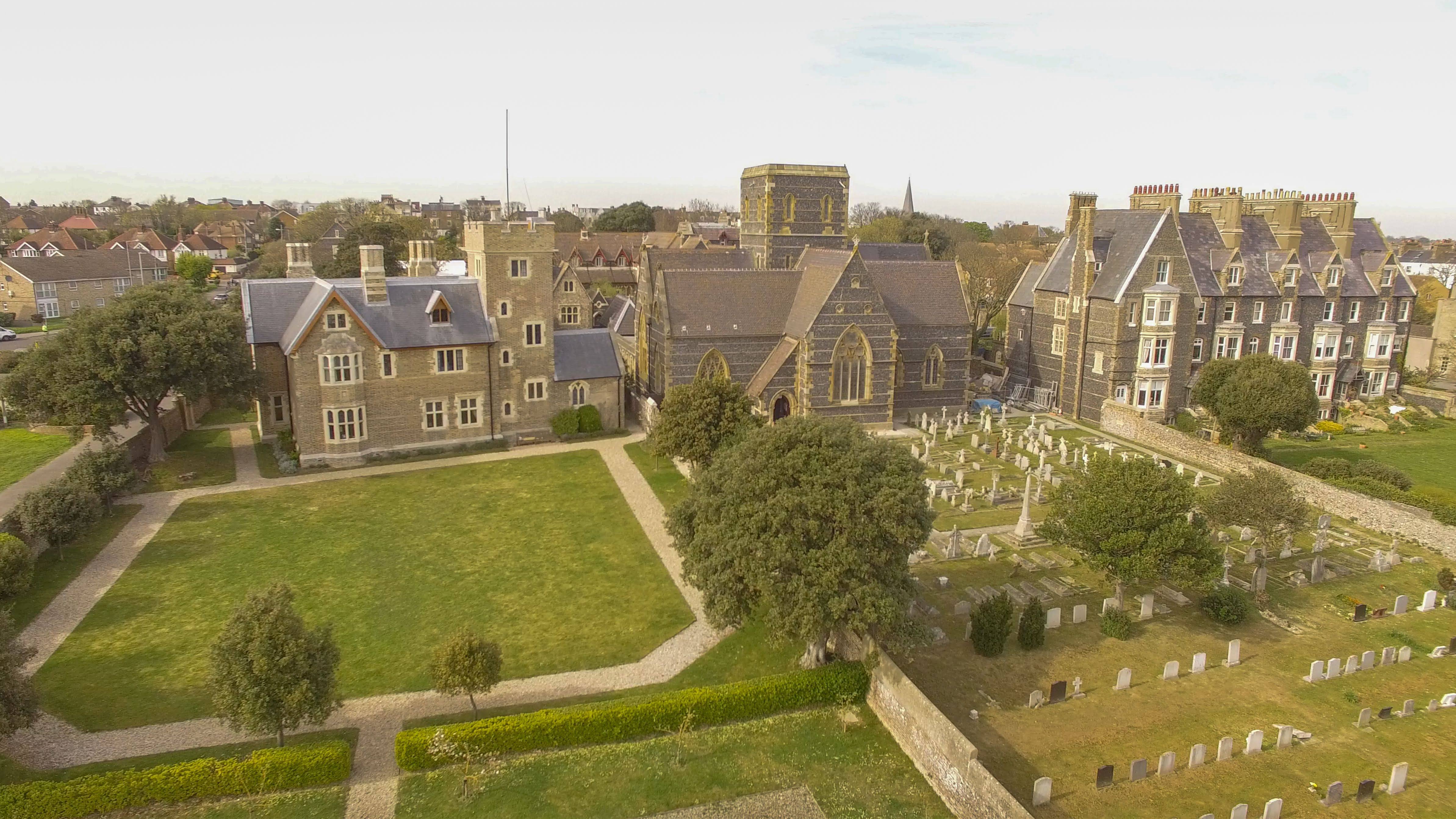 -Turner and Dickens Walk – a 4 mile walk connecting JMW Turner's Margate with Charles Dickens' Broadstairs, along an ancient footpath. Start at Turner Contemporary, passed Drapers Windmill into St Peter's and down to Broadstairs seafront, or vice versa. – got pictures of the signs or could use TC/Dickens House
-Discover Margate Trail – explore Margate's landmarks and history that shaped the seaside town over the centuries.
-Magical Margate – saunter along the original seaside's history as a holiday resort on this 3.5 mile walk, available to download in audio or written form
-Broadstairs Town Trail – follow the illustration boards and guides to get an insight into the town's history, people and buildings.
-Pugin Town Trail – walk from the East Cliff to the West Cliff of Ramsgate, observing the town's stunning Gothic architecture designed, built and even lived in by the architect Augustus Pugin and his family.
-Ramsgate Military & Heritage Trail – meander through the town's heritage and find out about key events from its fascinating past
-Active Ramsgate Walks – amble around the town discovering nature galore, regency architecture and breathtaking views – choose from a number of trails, heading along the coastline in Sea It All, tour the beaches and bays in Beach Roamer or tour the England Coastal Path from Ramsgate to Camber. 
-Ramsgate Montefiore Walk – the Jewish philanthropist and activist Sir Moses Montefiore was a prominent figure of Victorian England. See the legacy he left on the town as you stroll through Ramsgate's historic streets.
-Way of St Augustine – travel in the footsteps of St Augustine to discover the birth of Christianity in England on this 19 mile trek to Canterbury
-Treasure Trails (Margate and Broadstairs) -Explore on a self-guided trail, that can be done in your own time at your own pace to discover the treasure 
-England's Creative Coast GeoTour - Perfect for art lovers, families and those wanting to explore their own towns, geocaches are hidden in, and around, outdoor artworks, galleries and coastal towns
-Follow in the Footsteps of Vincent Van Gogh - find out about the artist time in Ramsgate
Be guided around the Isle
Boasting the only Royal Harbour in the country is just one of the many historic encounters you can experience in Ramsgate. With four guided Costumed Walks in the Town Centre, East Cliff, West Cliff and the Harbour (Tuesdays, July and August), the characters from the Isle's past will be your guide in the present. Or maybe you'd like to delve into the darker side of the Isle… uncover Rotten Ramsgate with a murder mystery walking tour (keep your eye out for ghosts).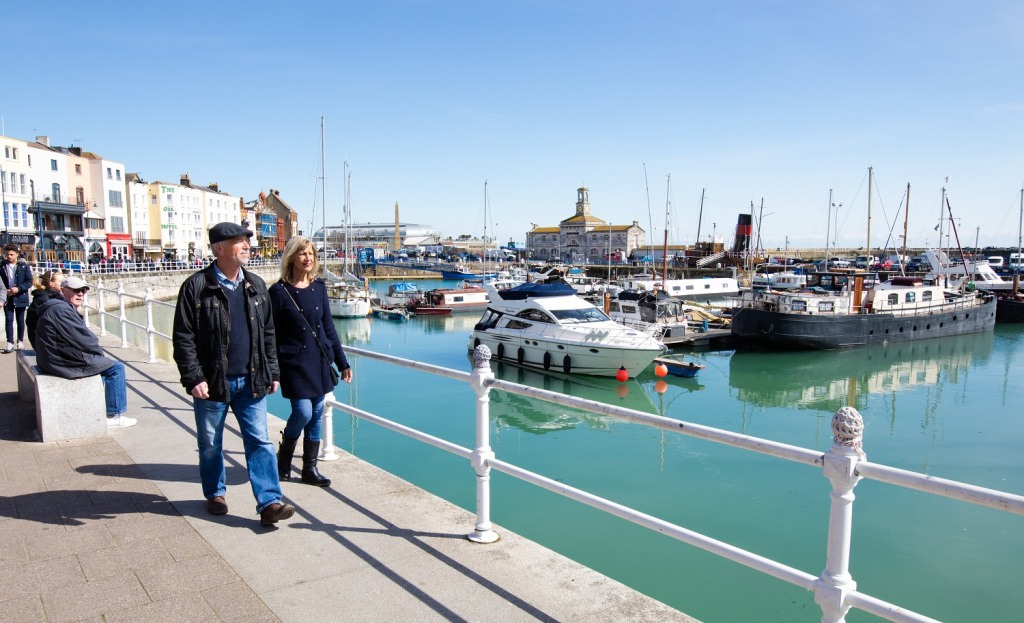 Relive the dark days of Ramsgate's important World War II history on a Blitz Walk (first Sunday of every month except September, and Fridays in July and August), then go underground to see how residents survived the bombs at the Ramsgate Tunnels.
Famous for being the favourite coastal retreat of Charles Dickens, there's so much more to Broadstairs than its literary heroes, as you'll discover on a Town Walk, taking in 600 years of rich history.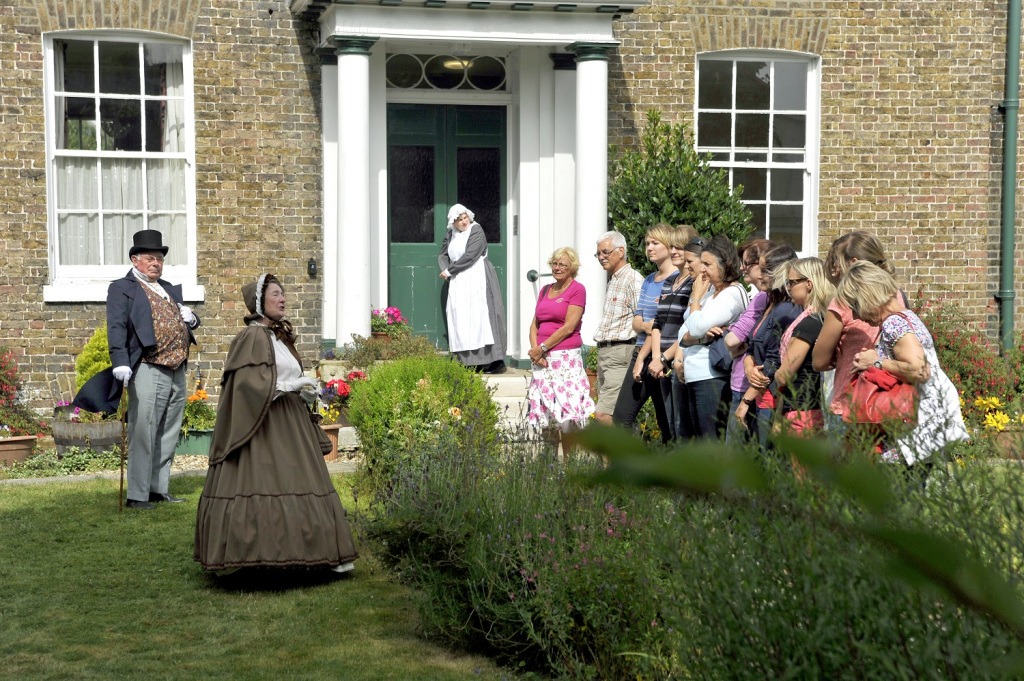 The quintessentially quaint village of St Peter's is steeped in history, let the locals guide you on their award-winning St Peter's Village Tour before remembering those who died during or as a result of the First and Second World Wars on the WWI and WWII Graves Tours.
Walk, talk, game
Make your walk a real adventure, by adding a gaming twist – perfect for keeping young and older minds entertained as you sightsee across the Isle.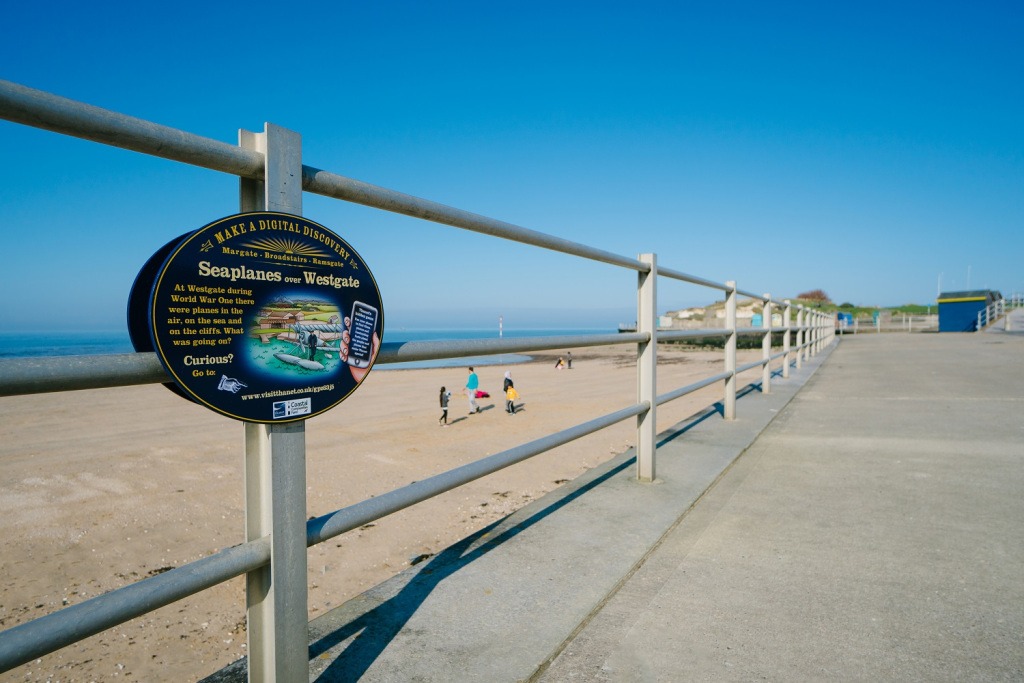 -Digital Interpretation Plaques – Discover intriguing stories about the area with 11 new digital plaques, dotted around the Isle. Enter the code and the story of Thanet will come alive with pictures, video and audio.
-Take on a digital treasure hunt geocaching challenge in Ramsgate. Download the geocaching app, then find the hidden 'caches' using GPS coordinates, collecting smileys (and smiles) along the way.
-Combine your visit to our beaches and bays with a detective game, using our Coastal Explorers packs, which are filled with equipment to help you discover our rich heritage stories and natural coastal designations.
-Grab a 'ghost' detector and backpack before heading off in search of the spooky side of Margate, with Ctrl Alt Esc Ghosts on the Go – a new outdoor escape game that takes you around the town to capture ghouls (coming in July). Unlike an indoor escape room, there's no time limit, meaning your family fun can last a whole morning/afternoon or day.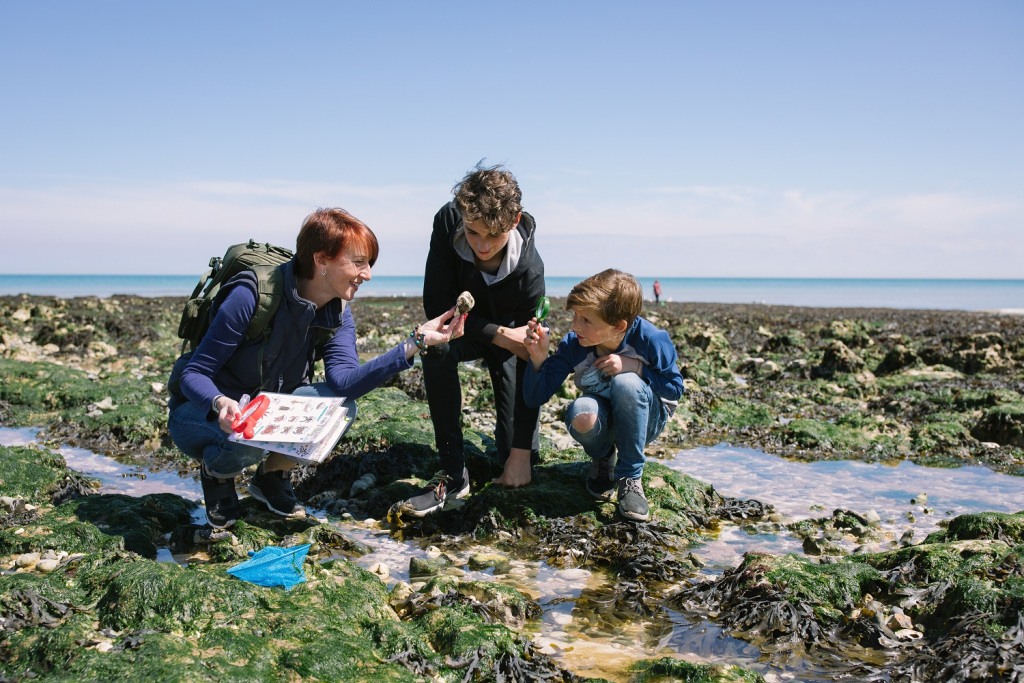 There are many ways to enjoy your walks around our beautiful Isle, and along the way you'll find a plethora of pit stops including relaxing cafes, restaurants and pubs for some well-earned nourishment. Picnics make a great accompaniment to any stroll – see our top picnic spots.